Hong Kong hit by 3,254 new Covid-19 infections, 87 deaths
Hong Kong hit by 3,254 new Covid-19 infections, 87 deaths

Link copied
More than 1 million affected in fifth wave; authorities warn infection figures still high, and advise against Easter holiday get-togethers.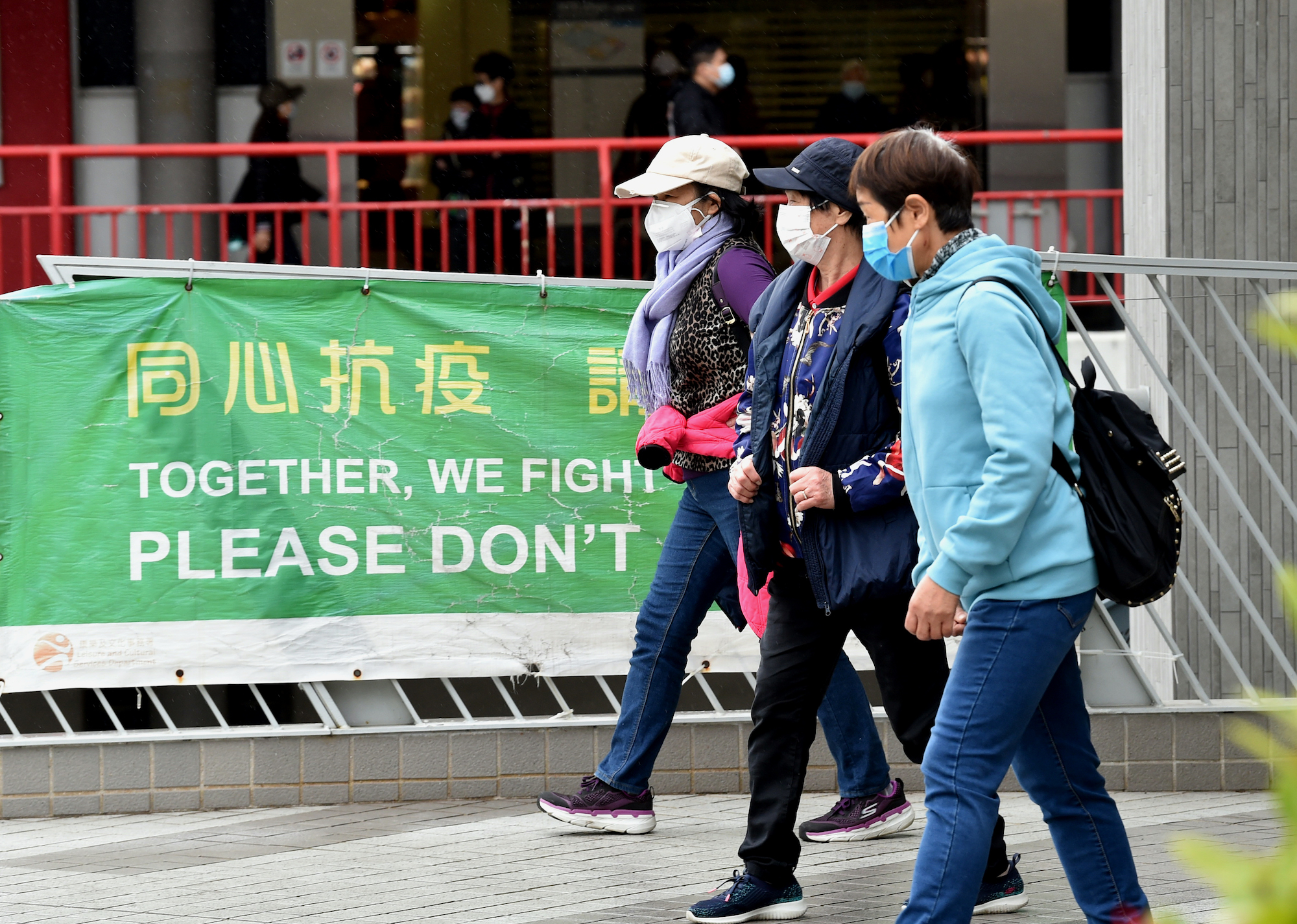 Hong Kong health officials reported 3,254 Covid-19 infections on Tuesday, 116 more than the previous day.
Of the new patients, 1,658 were identified by PCR tests, while 1,596 took self-tests.
Authorities also reported 87 more deaths linked to Covid-19, including 81 people who died at public hospitals in the past 24 hours, and six who had passed away earlier.
In total, 8,136 people have died in the fifth wave, putting the death rate at 0.7 per cent. More than 1.16 million people were infected.
Albert Au Ka-wing from the Centre for Health Protection urged people to stay vigilant and avoid social gatherings during the upcoming Easter holidays, warning that infection figures are still relatively high.
He also acknowledged that many people had been under a lot of stress during the pandemic, especially those whose family members had contracted Covid-19 or had passed away.
Authorities in Hong Kong also reported 16 imported Covid-19 infections, involving travellers who flew in from the UK, Thailand, Turkey, the Netherlands, Qatar, Canada, Australia, Singapore, Spain and France.
The government said it will ban Qatar Airways from operating flights from Doha to Hong Kong, as well as Cathay Pacific from flying from Manchester to Hong Kong, for a week, after three or more passengers on those flights tested positive for the novel coronavirus.
Meanwhile, Macao's official Covid-19 tally stands at 82, none of whom are still under treatment. No Covid-19 deaths have been recorded in Macao, The Macau Post Daily reported.