Health chief's urgent appeal: get jabbed now
Health chief's urgent appeal: get jabbed now

Link copied
Covid-19 could run rampant in Macao if residents let their guard down as only 14 per cent have been vaccinated so far.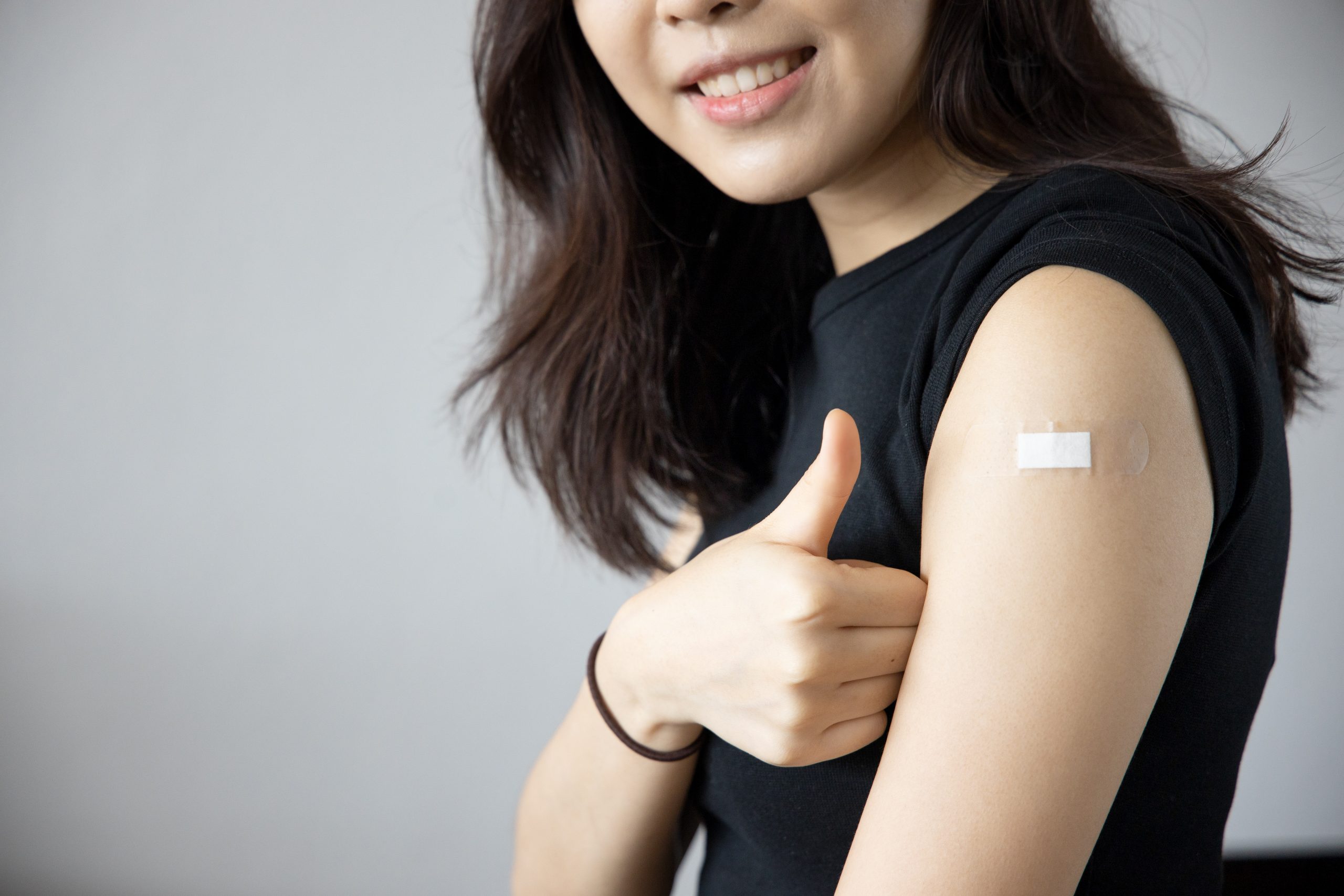 Macao residents should get inoculated against Covid-19 fast to protect themselves, help create herd immunity and allow travel to get back to normal.
Issuing his most urgent appeal so far, Health Bureau (SSM) Director Alvis Lo Iek Long warned that the pandemic is "still very serious" and could hit Macao hard, even though the city has not recorded a new local Covid-19 case for 421 days. Lo noted that Taiwan was hit by an outbreak earlier this month, Guangzhou and Shenzhen have recently reported new Covid-19 community cases, and new cases are still being confirmed in Hong Kong, while some of the new patients have been diagnosed with mutant strains of the virus.
Lo urged residents to be "prepared for danger in times of peace", meaning that residents, community associations, companies and other organisations should continue to comply with the government's Covid-19 prevention measures.
The health chief noted that many residents have started to let their guard down concerning Covid-19 prevention, which, he said, is "dangerous" for Macao. He added that people's reluctance to get vaccinated was possibly due to the fact that "everybody thinks that Macao is very safe".
Lo warned that if Macao confirmed new local Covid-19 cases, it would adversely affect residents' daily lives and the city's economic recovery, adding that the mainland's lifting of its quarantine requirement for arrivals from Macao "would also be affected". Lo urged residents to cherish Macao's "hard-won" achievement in its Covid-19 prevention and control measures.
The Macau Post Daily reported that according to the latest figures, 151,389 doses of Covid-19 vaccine have been administered to 95,212 people in Macao, comprising 38,644 who had received their first jab and 56,568 who had received their second jab.
Lo said that Macao's vaccination rate has reached 13.7 per cent, far lower than the 70 per cent that is required for the city to achieve herd immunity, so all residents should get jabbed as soon as possible.
Individually, Lo said, scientific research has proved that Covid-19 vaccines can effectively reduce the risk of infection. If a person who has been jabbed becomes infected with the novel coronavirus, the vaccines can still effectively reduce the risk of suffering a serious condition or even dying from the disease, according to Lo.
Lo noted that 1.6 billion doses of Covid-19 vaccine have been administered worldwide. "Scientifically, the vaccine's safety and effectiveness have been fully proven," he said.
Collectively, Lo said, herd immunity is very important and while Macao is currently relatively safe from the pandemic, if the city began to confirm new local cases, the situation could quickly get worse.
If Macao's Covid-19 situation deteriorated sharply, Lo said, then residents might rush to get their jabs, and there would probably not be sufficient time to protect themselves. 
Consequently, Lo said, residents should get their Covid-19 jabs as soon as possible when Macao is in a stable situation.
The health chief noted that a respectable vaccination rate is necessary for Macao to restore normal travel conditions. "Residents hope that normal travel between the city and other places will be restored as soon as possible. But it would be impossible for Macao to restore normal travel with other places if we have not created herd immunity," Lo said.
"Many Macao residents hope that they will no longer need to undergo quarantine after returning from Hong Kong. But if we have not built an immune protection barrier, we will not be able to lift the quarantine requirement," Lo said.
Lo also noted that the vaccination rate has recently been rising quickly in the mainland where about 500 million doses have already been administered. Lo said that the mainland would start to restore normal travel conditions after its vaccination rate increases further.
In conclusion, Lo said that there is "no time to delay" for residents to be inoculated against Covid-19.