Experts call for collaboration to prevent damaging food losses
Experts call for collaboration to prevent damaging food losses

Link copied
International and local experts join students in a food loss and waste reduction seminar at the University of Saint Joseph.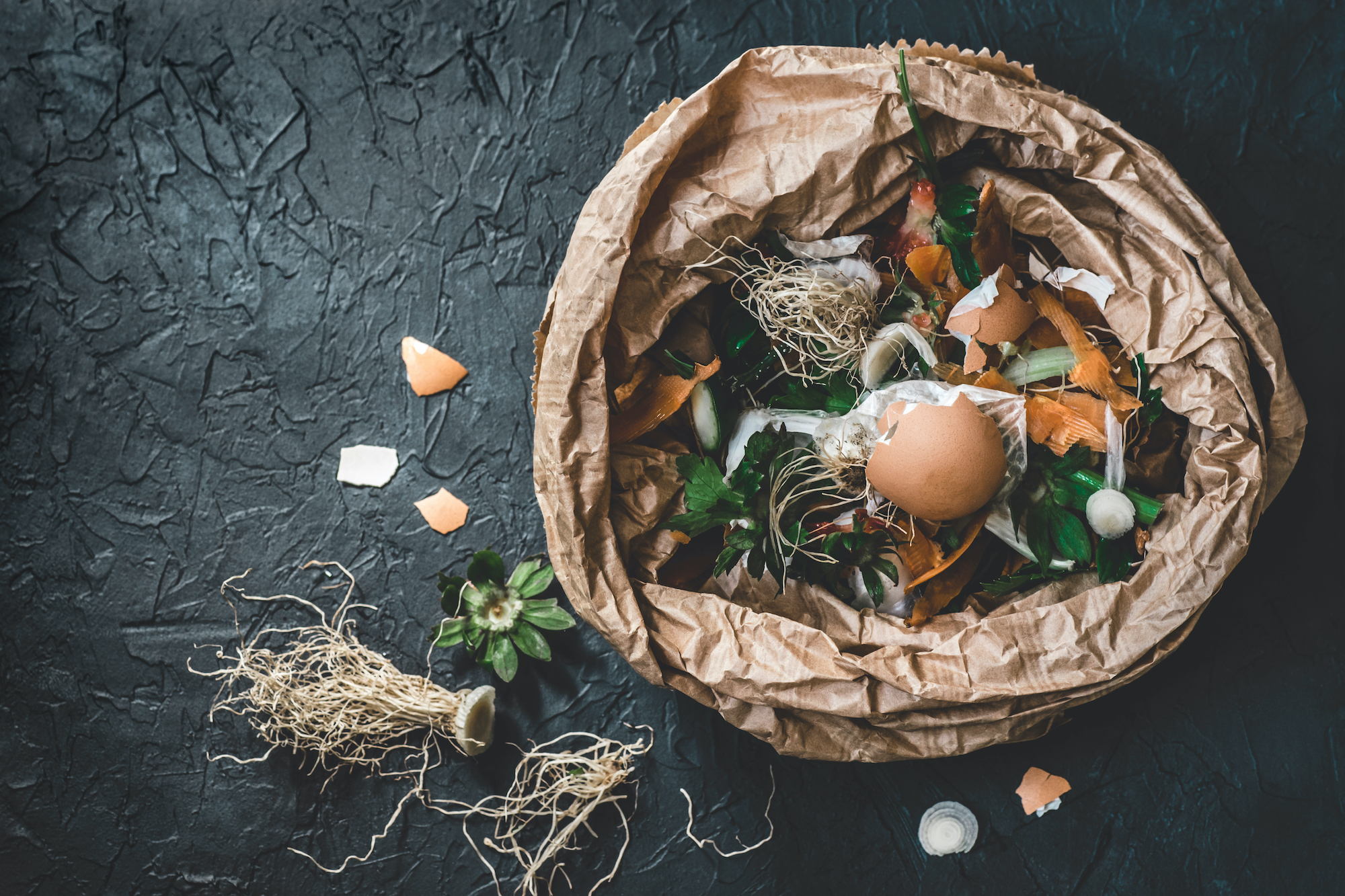 University of Saint Joseph (USJ) held a food sustainability and waste reduction seminar on 23 July where the main topics were food loss and waste prevention and management, and what organisations in Macao have been doing regarding food waste reduction. USJ invited guest speakers from Germany, local organisations and students from Pui Ching Middle School.
The Seminar began via a Zoom call with guest speaker, Dr Felicitas Schneider, who works at the Federal Research Institute for Rural Areas, Forestry and Fisheries, Braunschweig, Germany. Dr. Schneider's focus was on tackling global food loss and waste through joint action. 
For anyone wondering about the main instrument for food loss and reduction, Dr Schneider says that collaboration is key.
"The national and global food supply chain is very complex as this was highlighted in recent months due to Covid-19 where we recognise how fragile and non-resilient our food supply chains are," she said.
"The reason for food loss and waste are related to poor communication among stakeholders. We need to establish framework conditions that cannot only be changed by one stakeholder, so collaboration is a very important issue." 
Following Dr Schneider, Warren Li who is currently earning his PhD at USJ, spoke about his research on the circular economy and the integrated waste management in the Greater Bay Area.
Li explained that Macao had the highest waste generation per capita compared to other neighbouring cities in 2019 with tourists and even in 2020 without tourists. 
"The waste generation per capita in 2019 was 2.24 per cent, more than any nearby cities. We are a lot higher, so last year we had the only chance in history that we could calculate the waste generation per capita without the effect of tourists," he said. 
"Last year, our waste per capita [without tourists] was 1.74 per cent which was still a lot higher than other nearby cities. Our high waste generation per capita may not be caused by the substantial number of tourists so we need to think about why that figure is so high."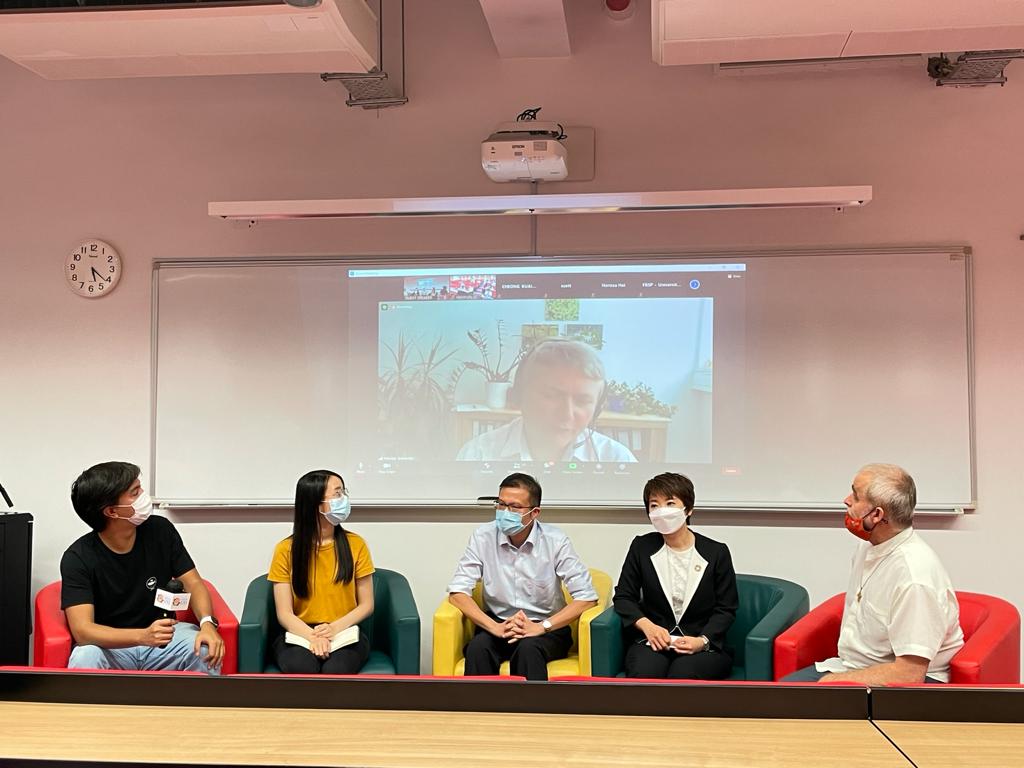 A number of students from Pui Ching followed up with their participation in the International Genetically Engineered Machine (IGEM). Their project focused on environmental issues such as developing a degradation system for micro plastic pollution. Currently they have been working on the project of food waste treatment and how it could be improved using synthetic biology. 
Agreeing with Dr Schneider's key instrument of collaboration, these young future researchers are hopeful of collaborating with local and international organisations. 
"Education is an important sector of our outreach work because we want to promote our project to our fellow students. We have already organised a food waste collecting programme and we collect our students' real food waste and utilise it in our school laboratory to research the PH value of the food waste," one of the students said. 
"We have contacted an international hotel which shares our interest in dealing with the food waste problems and we will interview some local environmental organisations and restaurants to collect some relevant food waste data to know about the food waste problem which they are facing now." 
The importance of food literacy in Macao is not spoken about enough. Ruby O, the founder and chairperson of Society of Food & Environmental health Macao discussed how important understanding food is and how it can impact a lot of things in our day-to-day life. 
"We need to put more consideration into what good food means," she said. "Good food means it is good for our health, good for the people who produce it and lastly good for the planet. Not just great value for money or mouthwatering taste in your mouth like you don't care how it was produced or what harm it has done for the people who produce it." 
So what have Macao organisations done for food waste reduction? The last and final guest speaker, Gilberto Camacho, founder and director of Macau Econcious, was born in Macao and lived in Portugal for a few years before returning in 2012. "I could see the difference between the environmental consciousness in Europe compared to when I came to Macao," he said. "I started a group with like-minded people to take care of the environment here."
"Our vision and work has been about cleaning the coast in Macao. We humans are creating damage to the environment. Sad to say, if earth did not have humans, earth would survive as we are the main cause of this dark future. If we don't stop our damage we will have problems. In Macao, we need more education about environmental consciousness and we should apply heavy taxes and penalties for littering."
Camacho also helps many small communities in Macao, especially the Filipino community by delivering food to them from restaurants that would otherwise be thrown out. "I collect food from restaurants in Macao and give it to the flipino communities and they distribute it with their friends and neighbours. So the food is not thrown away which otherwise would be the result. So they eat, they are happy, they save money, because most of them do not have a good salary in Macao."