Covid-19 compulsory mass-testing drive steaming ahead across Macao
Covid-19 compulsory mass-testing drive steaming ahead across Macao

Link copied
Staff working flat-out at 70 NAT stations throughout city; today's testing ends at midnight; wearing KN95 mask strongly advised.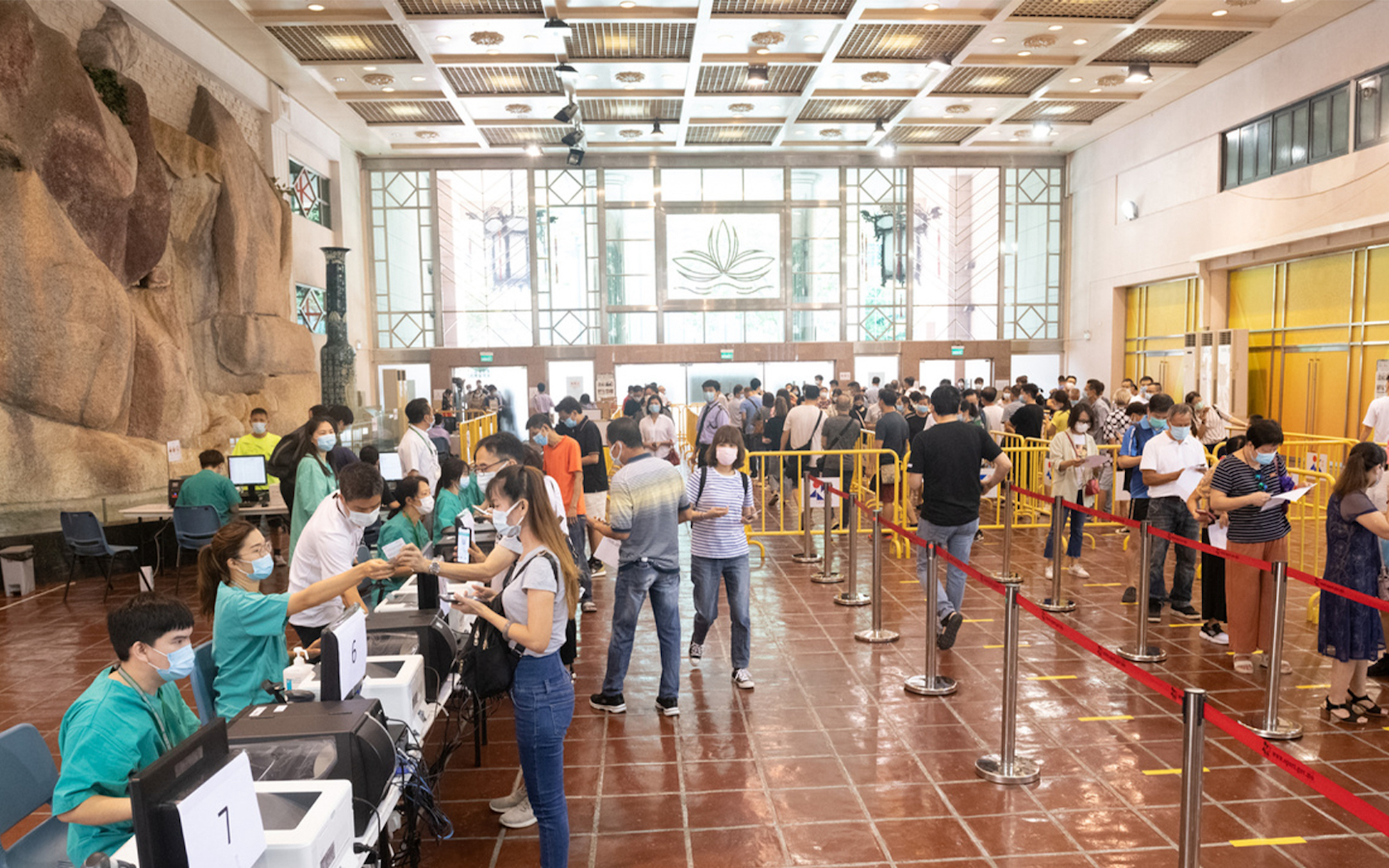 Macao's second round of Covid-19 mass-testing this autumn kicked off at 7 am today, and will pause at midnight before resuming tomorrow.
Once again, with the exception of babies under one year old, everyone in Macao must report to one of the 70 testing stations across the city for a nucleic acid test (NAT). Health officials have strongly advised everyone to wear a KN95 mask while outdoors and at testing stations.
Everyone will be handed five Covid-19 RAT kits after their test. The drive will finish at 6 pm on Saturday.
In related news, travellers departing for mainland China from Macao by air or ferry are now required to present a NAT certificate confirming a negative Covid-19 result valid for just 24 hours. The new measure, which was announced by a Novel Coronavirus Response and Coordination took effect at 12 pm on Wednesday.
Previously, the negative Covid-19 NAT result for mainland China-bound air passengers from Macao was normally valid for seven days.
Due to the current Covid-19 situation, the negative result for those travelling between Macao and Zhuhai has been valid for just 24 hours since Sunday, a change from 48 hours.
Leong Iek Hou, who heads the Communicable Disease Prevention and Control Division of the Health Bureau, said that the new measure aims to prevent Covid-19 cases from passing from Macao to mainland China, The Macau Post Daily reported.