Better work conditions for food delivery riders could reduce accidents, survey implies
Better work conditions for food delivery riders could reduce accidents, survey implies

Link copied
Thirty-seven percent of riders' surveyed reported feeling exhausted by their jobs. Even more bemoaned their employers' weak worker protection measures.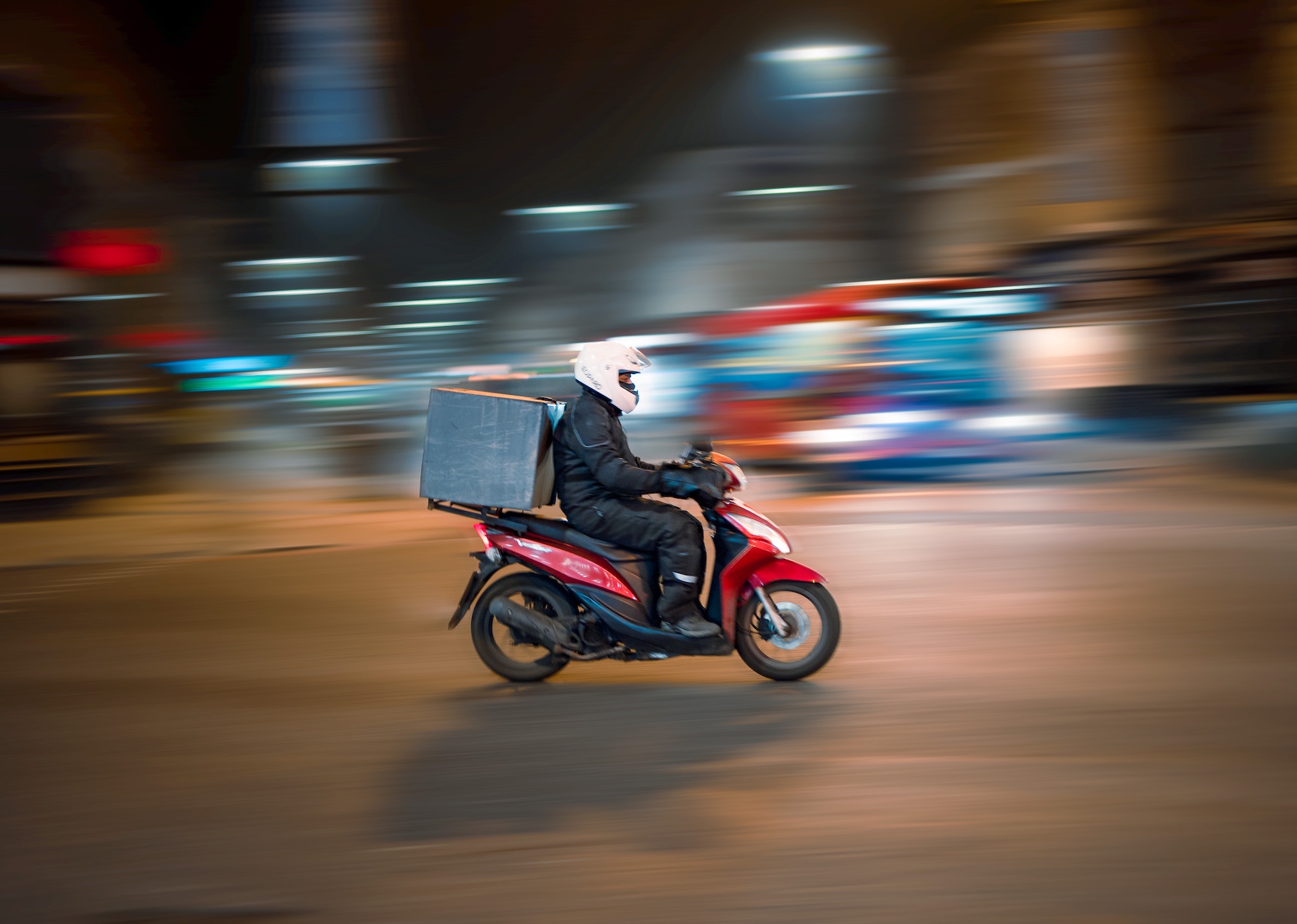 Many of Macao's food delivery riders suffer physical and mental exhaustion on the job, according to the results of a recent survey carried out by the Macau Federation of Trade Union.
The survey's organisers, including local think tank Choi Tong Sam and the University of Saint Joseph's Observatory for Social Development, said its results showed that the government needed to pay closer attention to riders' mental health – as improving it could lead to fewer traffic accidents, the Macau Post Daily reports.
Of the online survey's 134 respondents, 37 percent said they often felt physically depleted, mentally exhausted, or both, due to the taxing demands of their work. More than 57 percent claimed that existing worker protection measures weren't strong enough.
[See more: Unsung heroes: Meet the 'riders' who supported Macao during the pandemic]
Respondents were aged between 26 and 35 years old, and more than half worked full-time for a food delivery platform. About a third said they became riders after losing previous jobs (many people turned to the profession during the Covid-19 pandemic), and 40 percent held university degrees.
Macao's main food delivery platforms are Aomi, mFood, and Tikbee. Thousands of their riders criss-cross the city each day on mopeds, ferrying food between eateries and people's homes – often at high speed, as riders' pay is docked for late deliveries.
Meanwhile, the Office for Personal Data Protection (GPDP) fined three food delivery platforms on Thursday for not complying with the SAR's data protection procedures, according to local media. The penalties ranged between 20,000 and 60,000 patacas, though the GPDP did not name the firms.