16-year-old pupil shares child porn video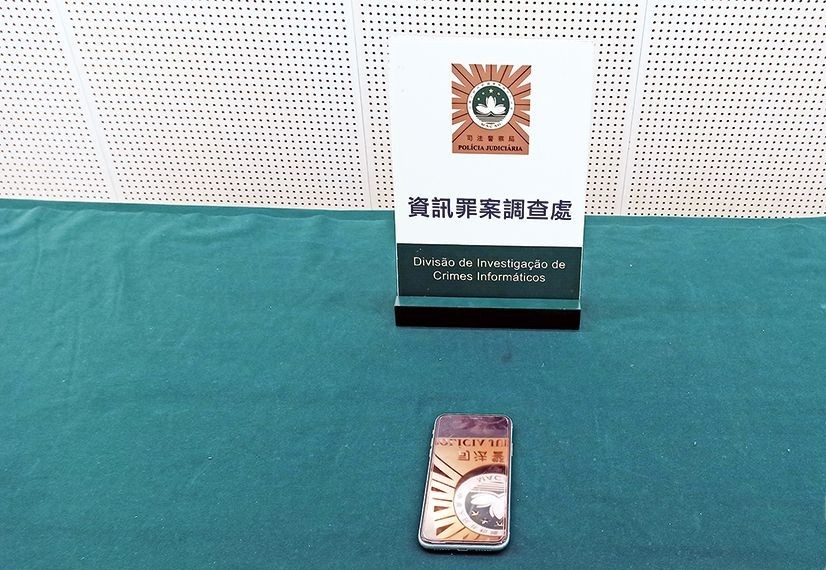 A 16-year-old male pupil was arrested on Tuesday for sharing a child porn video, Judiciary Police (PJ) spokesman Choi Ian Fai said at a special press conference on Thursday.
The local suspect is a 16-year-old boy surnamed Wong enrolled in a secondary school in the northern district.
According to Choi, a 13-year-old female pupil accompanied by a guardian went to a Judiciary Police station on Monday and told the police that someone had used a smartphone communication app to share a video, which she had filmed herself, of her naked body.
The victim told the police that she met Wong on a smartphone communication app in September. They became "online lovers", and the girl sent a video clip of her naked body to Wong. However, they never met in person and later broke up. On 20 November, the girl discovered that the clip had been shared by her classmates, while some of her relatives received screenshots of the clip. She decided to report the case to the police.
PJ officers arrested Wong on Tuesday in Areia Preta district. Under questioning, Wong admitted that he had shared the clip and knew that the victim is under 16. He told the police that the victim had slandered him to her classmates so he forwarded the victim's naked body video to one of her female classmates for revenge.
Also on Tuesday, through the "School Safety Network" mechanism, officers of the PJ Youth Concern Group were able to contact the female classmate and two male classmates aged between 14 and 15 who had shared the video with others.
The three pupils are from the same city centre school as the victim.
However, Choi pointed out that due to their age, the trio cannot be held criminally responsible for their deeds. Macao's age of criminal responsibility stands at 16, which means that teenagers younger than 16 cannot be charged.
Choi said the PJ officers would, however, conduct the investigation as if the trio were formal suspects and also would look for others who had shared the video.
Wong has been transferred to the Public Prosecutions Office (MP), facing child pornography and invasion of privacy charges, according to Choi.
Choi underlined that the Judiciary Police attach great importance to the case and urged the public not to share child porn videos or photos. He reminded youngsters to be vigilant and protect themselves.
In case they become child porn victims, they should seek help and ask their parents, teachers, their respective school's social worker or the police as soon as possible for help, according to Choi.
(The Macau Post Daily/Macao News)
Photo by Exmoo