Younger consumers prefer sustainable luxury brands
Younger consumers prefer sustainable luxury brands

Link copied
Industry expert says next generation should be educated and allowed to decide instead of being told what to do.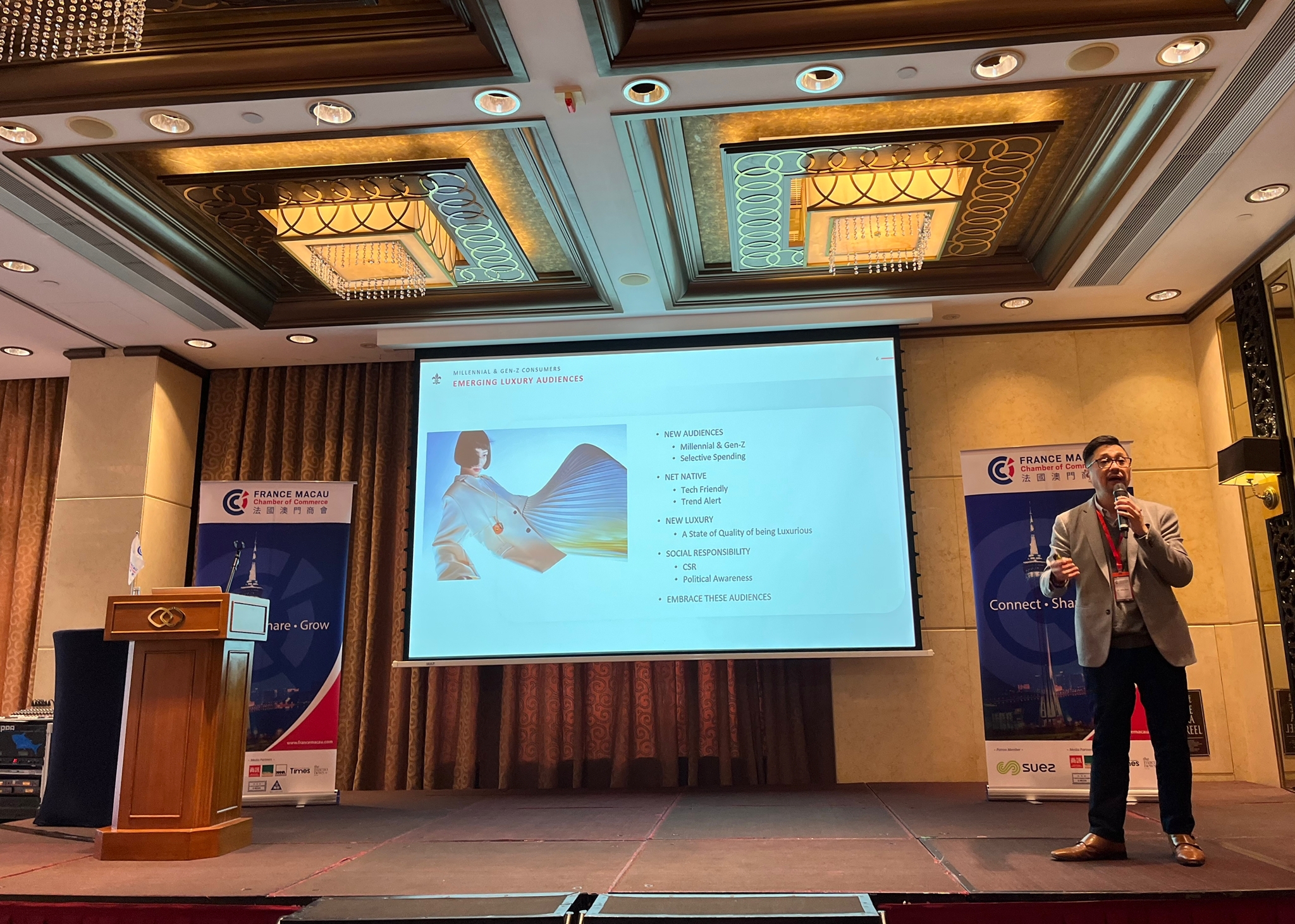 More and more millennials and Generation Zs are taking an interest in luxury brands while paying particular attention to sustainability and political correctness. 
Millennials (born from early 1980s to mid 1990s) and Generation Z (mid 1990s to early 2010s) seem to be more into the brands that are "up to their standards", said Calvin Chen, senior brand ambassador for Hong Kong and Macao of Louis XIII, a cognac brand produced by French company Rémy Martin. 
Chen was speaking during the France Macau Chamber of Commerce's Breakfast Talk Rendez-Vous "Redefining Luxury for the Young Generation" at Sofitel Macau at Ponte 16 on Wednesday. 
He said young people nowadays are tech-savvy and they want to know the brand's political stand, corporate social responsibility, as well as sustainability efforts. 
If the brand's standard is not up to theirs, "it's [the issue] going to be global in seconds", he added. He told Macao News, however, that the brand should not neglect its own standard but it still needs to care about the younger generation's standards. 
"Or, another way of doing it is, a company can come up with a product that will be more affordable or more targeted towards younger consumers, not staying away from its own brand image or brand standard."
Chen also pointed out when it comes to young people's interest for luxury brands, "you don't want to tell them what to do," contrary to what most marketing strategists would advise: "tell our consumers what they want and what they need, and eventually they will follow". 
This, in a sense, is true, he said, but "the way to express or promote a certain thing" like luxury brands is through education.
"We tell them what we're about and we educate them what the differences are between us and other brands, letting them understand why we're different or better," Chen said. 
"We do not tell them what to do but at the same time we're informing them what we are different and let them decide," he underlined.