Seven companies vie for six gaming concessions in Macao
Seven companies vie for six gaming concessions in Macao

Link copied
Malaysia-based GMM Limited makes last-minute submission; bidders for 10-year concession to present full proposals to authorities at weekend.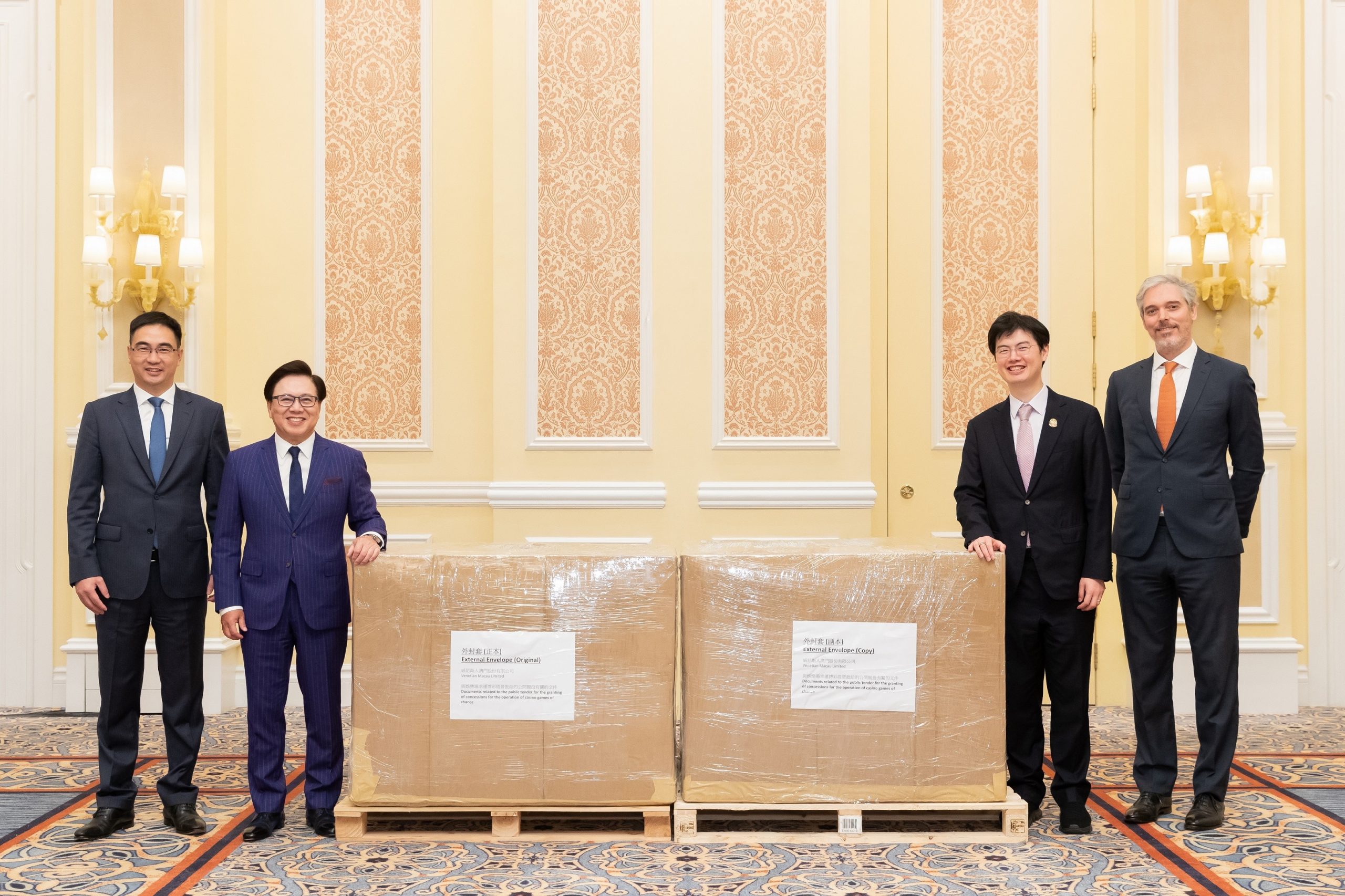 Last updated: 15 September 7:40 am
Macao is poised to take a major step into the future after prospective concessionaires submitted their tenders to be a part of the city's lucrative gaming industry next year.
In the running for the new concessions are Macao's original casino player SJM Resorts Limited, as well as five others: Wynn Resorts (Macau), Venetian Macau Limited, Melco Resorts (Macau) Limited, MGM Grand Paradise Limited and Galaxy Casino Company Limited. All currently have a substantial presence in the city. 
A seventh company, GMM Limited, part of the Genting Group which has substantial experience in the gaming industry in Malaysia, submitted its tender late yesterday afternoon shortly before the deadline. 
Bidders delivered their tenders in outsize boxes to the offices of the Gaming Inspection and Coordination Bureau. The opening of each proposal is set for tomorrow, followed by presentations from each bidder over the weekend.
Back in July, the government launched a public tender for as many as six gaming concessions, which will run for 10 years starting next January.
Interested gaming operators were required to submit their proposals by 5:45 pm yesterday, together with supporting documents and a MOP 10 million deposit.
In addition to running casinos, which supply the government with a hefty proportion of its annual revenue – nearly MOP 34 billion in 2021 – gaming operators will also be required to attract overseas visitors, develop investments which are not related to gaming and demonstrate their commitment to corporate social responsibility.
Macao's gaming industry, which at one stage was outpacing Las Vegas, has suffered unduly from the Covid-19 pandemic which led to travel restrictions on mainland Chinese, the casinos' main source of custom. It has also been beset by scandal, with two major junket operators, Alvin Chau from Suncity and Levo Chan from Tak Chun, arrested and charged with underhand practices.
The tender is seen as a chance for Macao's gaming industry to reinvent itself, and contribute to the government's vision of bringing a greater element of diversification to the city's industries.
Authorities in Macao have not said when the new concessionaires will be announced, and negotiations are expected to last for several weeks.
The nine-member Gaming Concession Public Tender Committee which will oversee the tendering process includes three of Macao's five policy secretaries: Secretary for Administration and Justice André Cheong Weng Chon, Secretary for Economy and Finance Lei Wai Nong, and Secretary for Social Affairs and Culture Elsie Ao Ieong U. The committee is headed by Cheong.