Police bust illegal casino, nab 15 in Areia Preta, Macau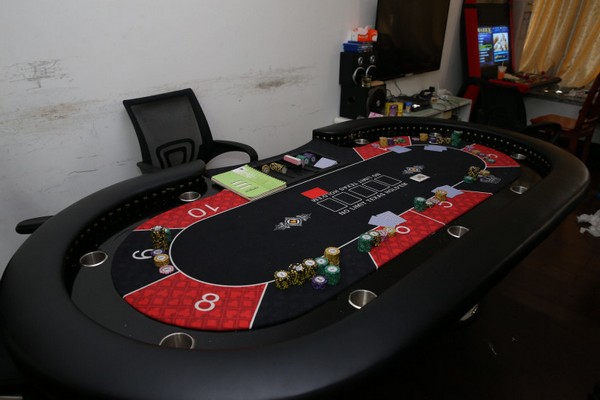 The Public Security Police (PSP) arrested 15 people, aged between 22 and 35, in a Tuesday night raid on an underground casino in a residential flat in Areia Preta, PSP spokesperson Lei Tak Fai said yesterday, adding that the police seized over three million patacas worth of gaming chips and 16 computers.
Acting on a tipoff, the police arrested 11 residents, a Hongkonger, a mainlander, a non-resident worker from the mainland and an illegal immigrant in the flat in La Cité, Lei told an open-air press briefing in front of the building. He did not say where the illegal immigrant came from. Neither did he reveal the gender of those caught in the operation.
"Nine people, one of them dealing cards, were playing Texas hold 'em. Apart from them, there was a man suspected of being the operator," Lei said. "As for the remaining five people, they were using computers, the monitors of which showed that software for online gambling was running."
The suspected den operator, a 26-year-old local waiter, admitted that he ran the clandestine casino in the rented flat, while the "dealer", a 25-year-old local working in a car repair workshop, was also suspected of being involved in running the business, Lei said, adding the duo would probably be charged with operating an illegal gambling establishment and Internet café.
"As for the eight people gambling there, we'll inform the court for further processing. They [are] also [suspected of] breaching the law and will possibly be fined," Lei said, adding the gamblers told police they had been invited by friends to gamble in the flat. Lei also said the five people who had used the computers in the flat would possibly be fined as well.
The police estimated the gambling den had been in operation for over a month, Lei said.
(Macaunews/macaupost)