The Global Tourism Economy Forum gets underway
The Global Tourism Economy Forum gets underway

Link copied
Tourism officials, academics and business leaders convene to explore this year's theme of unlocking the power of the travel industry for 'business and development.'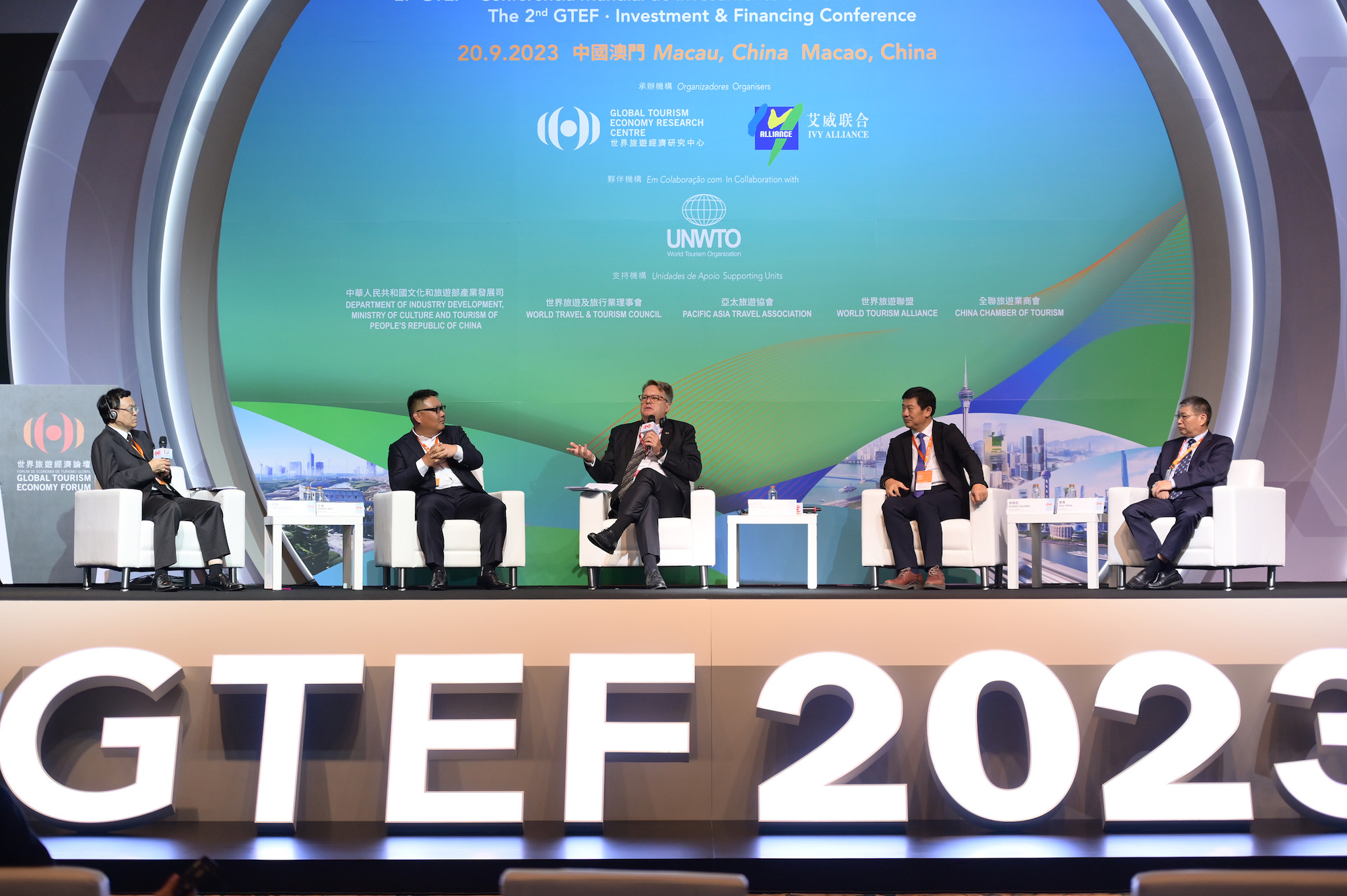 The opening ceremony of the 10th Global Tourism Economy Forum (GTEF) was held today at the Galaxy International Convention Centre.
Billed as a platform for the exploration of "opportunities and challenges in the global travel economy," the event brings together policymakers, business leaders and experts from China and the world to ponder issues faced by an industry forecast to be worth almost a trillion US dollars by 2031.
This year's theme is "Destination 2030: Unlocking The Power of Tourism for Business and Development."
In welcoming delegates, Macao's former chief executive Ho Hau Wah – who is today the vice chairman of the National Committee of the Chinese People's Political Consultative Conference, and the GTEF Forum chairman – said the world was "undergoing recovery from the [Covid-19] pandemic" and presented "opportunities and challenges."
[See more: Hotel occupancy could exceed pre-pandemic levels during the upcoming holiday]
He urged delegates to "work together" to "find opportunities to create a prosperous future."
Meanwhile, Zurab Pololikashvili, secretary-general of the World Tourism Organisation (UNWTO), drew attention to China's post-pandemic reopening as "the most important headline of the year." He hailed China as "the most important [tourism] marketplace in the last decade."
Hu Heping, China's tourism minister and the honorary chairman of the GTEF, said the country's tourism industry was "an important engine for economic growth," but stressed that it had to be sustainable. "We must develop the ability to protect the environment and develop green [tourism] for visitors and locals," he told delegates.
He added that it was important for the sector to embrace digitalisation and "smart tourism," as well as offer appropriate training to those entering the industry.
Other speakers at the opening ceremony included Pansy Ho, the GTEF's secretary-general. She said the event could be thought of as the "Davos of tourism" in that it sought to "unite leaders from the public and private sectors." 
[See more: Visitor arrivals surged in August]
Ho pointed out that, since its inception, the GTEF had convened 12,700 participants from 90 countries, including dozens of government ministers and representatives of more than 500 organisations.
The GTEF, she said, aims to "forge collaborations and advance discussion, providing the world with new insights and solutions."
The event, which concludes on Saturday, is jointly organised by the Macao government and UNWTO, with the support of the China Chamber of Tourism and the Macao Government Tourism Office.
An affiliated event, the GTEF Investment and Financing Conference, opened yesterday and wraps up tomorrow.
– With reporting by Gilbert Humphrey