Family bucket list: 9 fun things to do with your kids in Macao this February
Family bucket list: 9 fun things to do with your kids in Macao this February

Link copied
To keep cabin fever at bay this winter, we've rounded up Macao's best family-friendly activities. From giant pandas to go-carting, hiking, bowling, game arcades and avant-garde art installations, these experiences will entertain the whole family.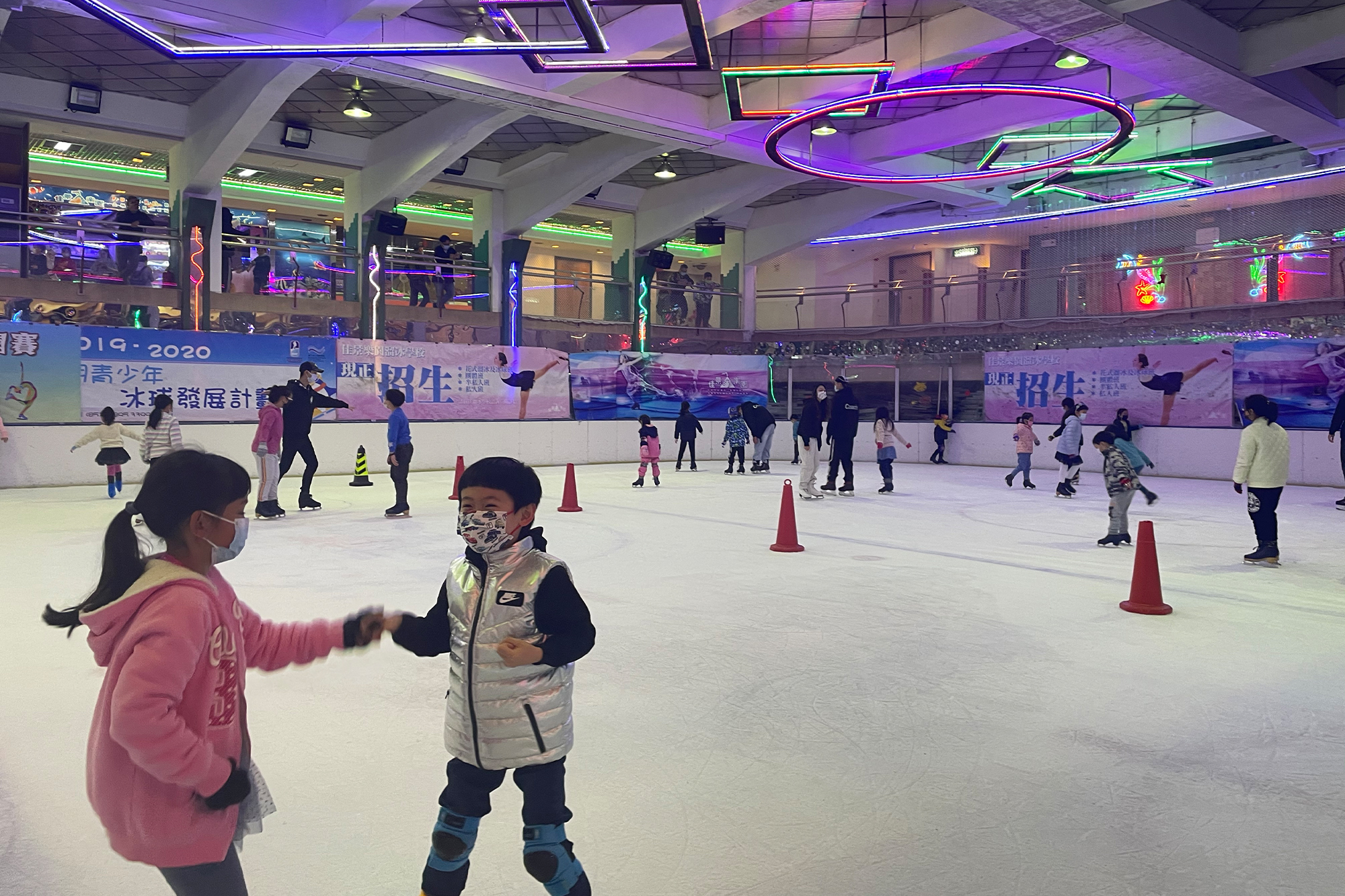 While many of us would normally be jetting off to warmer climes to shake the winter blues, this year everyone is staying closer to home due to pandemic travel restrictions. All those long hours spent in the house could make anyone go stir-crazy, so why not give yourself a break from your usual routine? Explore some of these family-friendly activities around Macao to stay sane and keep the kids entertained.
1. Get creative with Kind Krafts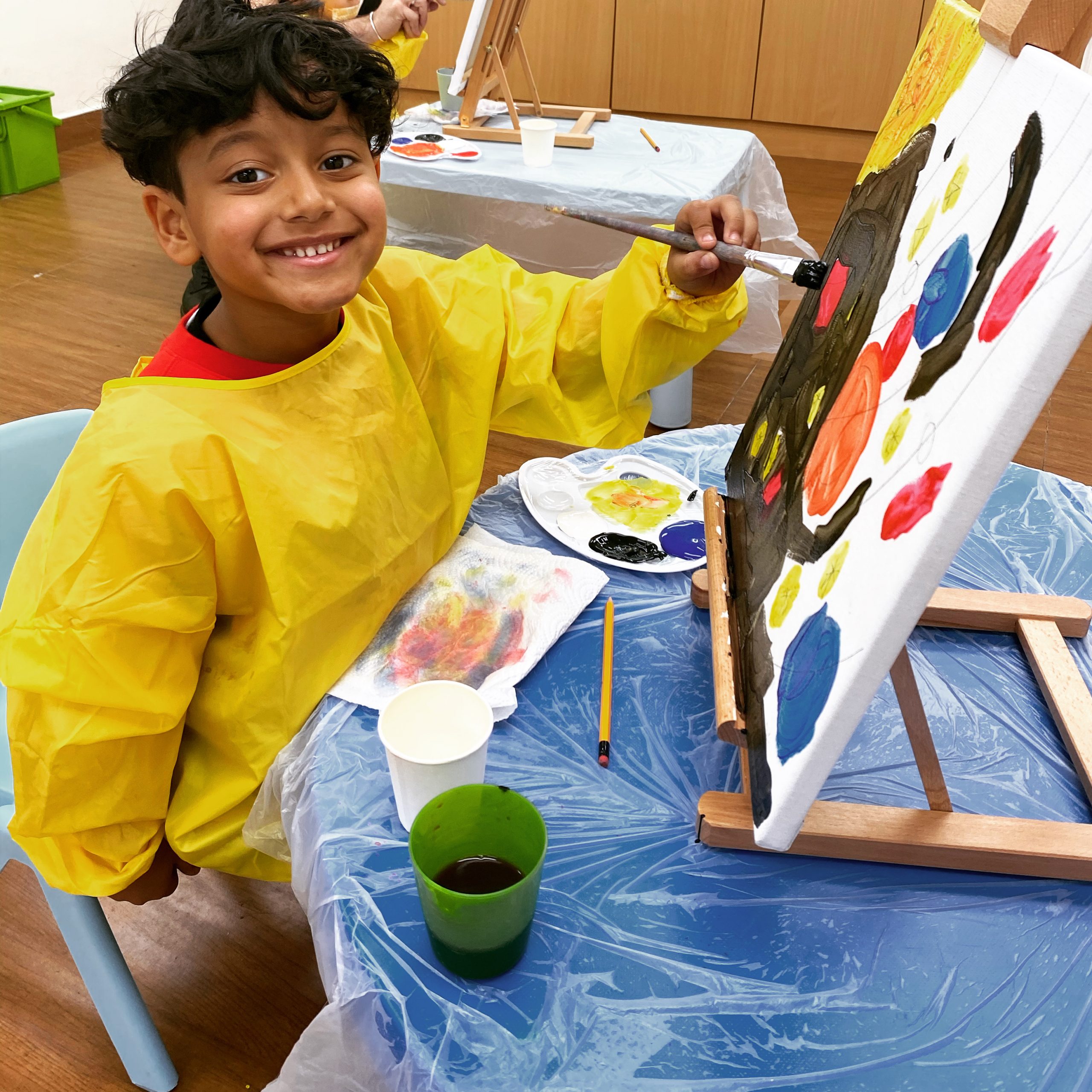 Let your little ones unleash their creative side at Kind Krafts. At these playful, colourful and totally hands-on art classes, children will learn basic painting techniques, explore different themes and bring home a masterpiece to boot. Held every Saturday and Sunday, the hour-long sessions aim to help children develop their imagination and self-expression, while also fostering artistic potential. So whether you've got a budding Picasso on your hands or simply want to keep messy paint out of the house, book your kids in to Kind Krafts and have some fun.
Insider Tip: Kind Krafts holds private birthday parties and adult art jamming workshops, complete with snacks and BYO drinks
Book: Reservations are essential. Call  +853 6301 4106 to make a booking. Follow their Facebook page and Instagram for updates.
Where to find it: Rua de Sao Roque, Macao
2. Have a roaring good time at Broadway Macau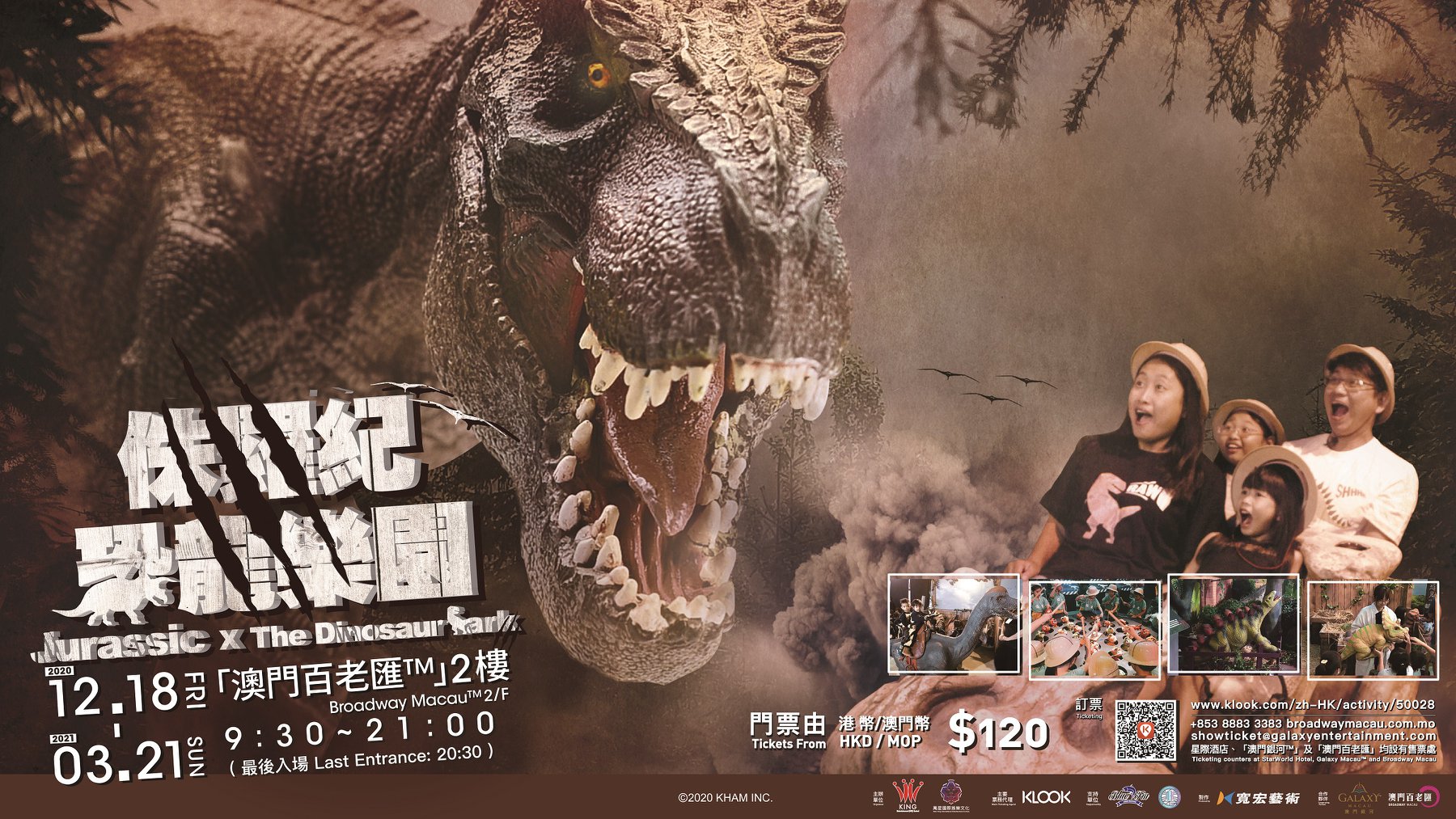 From now until 21 March 2021, families, children and dinosaur fanatics can indulge in some prehistoric fun at Broadway Macau's Jurassic X The Dinosaur Park. This dinosaur-themed experience gets kids up-close and personal with the prehistoric era thanks to an array of educational and fun activities, such as an archaeological fossil dig, caring for baby dinos, and a ride through the jungle in a dinosaur-skull-shaped jeep. Stay on the lookout, and you might just catch a glimpse of a Tyrannosaurus rex or Triceratops! 
Opening hours: 9:30 am-9 pm until 21 March 2021

Where to find it: 2/F, Broadway Macau
3. Visit a futuristic world of art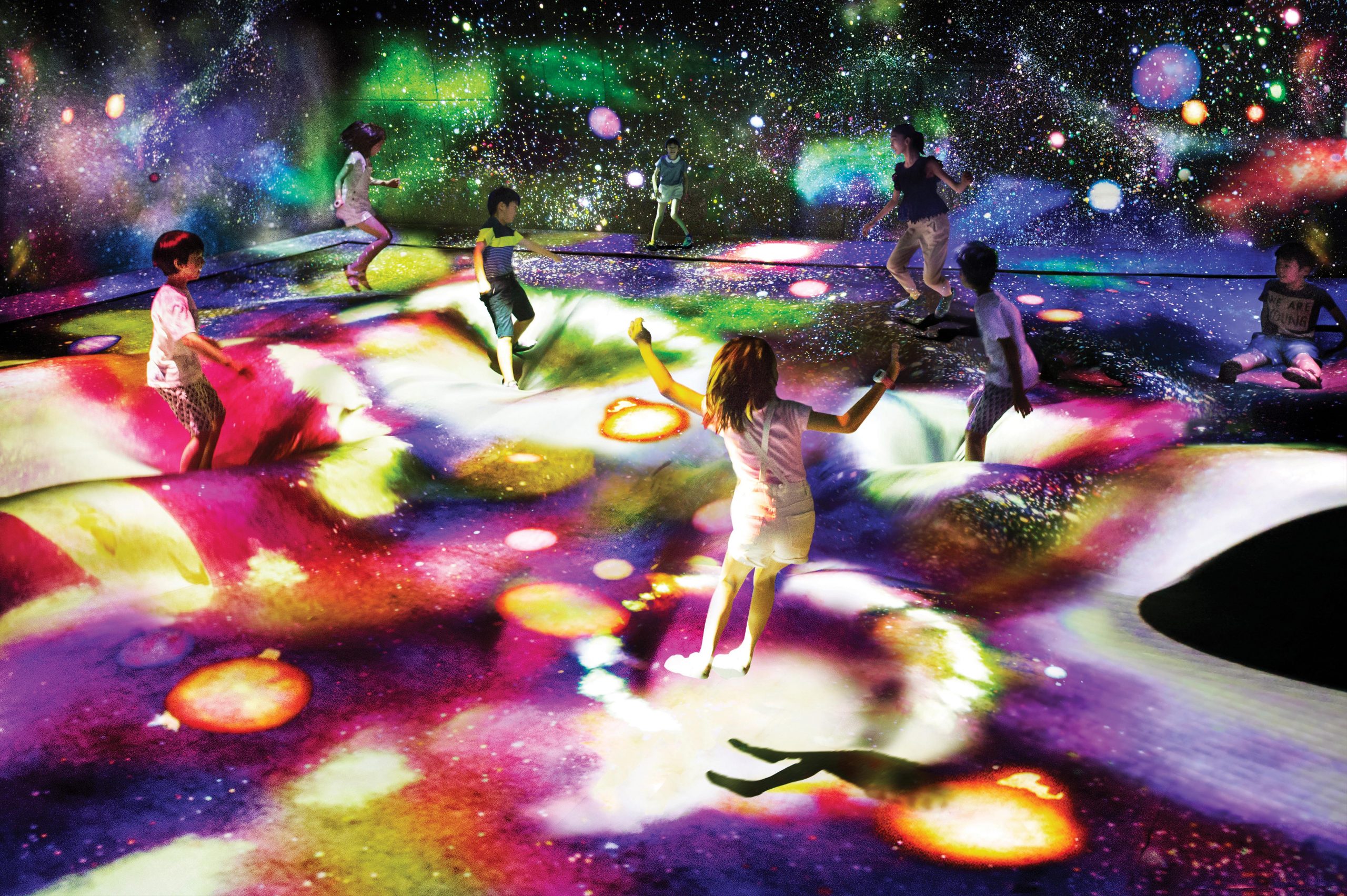 Nurture your family's creative side at the Venetian Macao, with a visit to the SuperNature interactive art museum by teamLab. This art collective of "ultra-technologists" is known for producing cutting-edge, hands-on exhibitions that usually revolve around kaleidoscopic, immersive light experiences. In Macao, the permanent experience spreads over a whopping 5,000-square-metre space, enabling guests to experience a three-dimensional world where the lines between art, science and the human body are blurred, to thrilling effect. 
Insider tip: It can be chilly inside, so bring a jumper or jacket to keep you warm, plus long pants and socks for the slides.  
Opening hours: Daily, 10 am-10 pm

Where to find it: Cotai Expo Hall F, The Venetian Macao
4. Get back to nature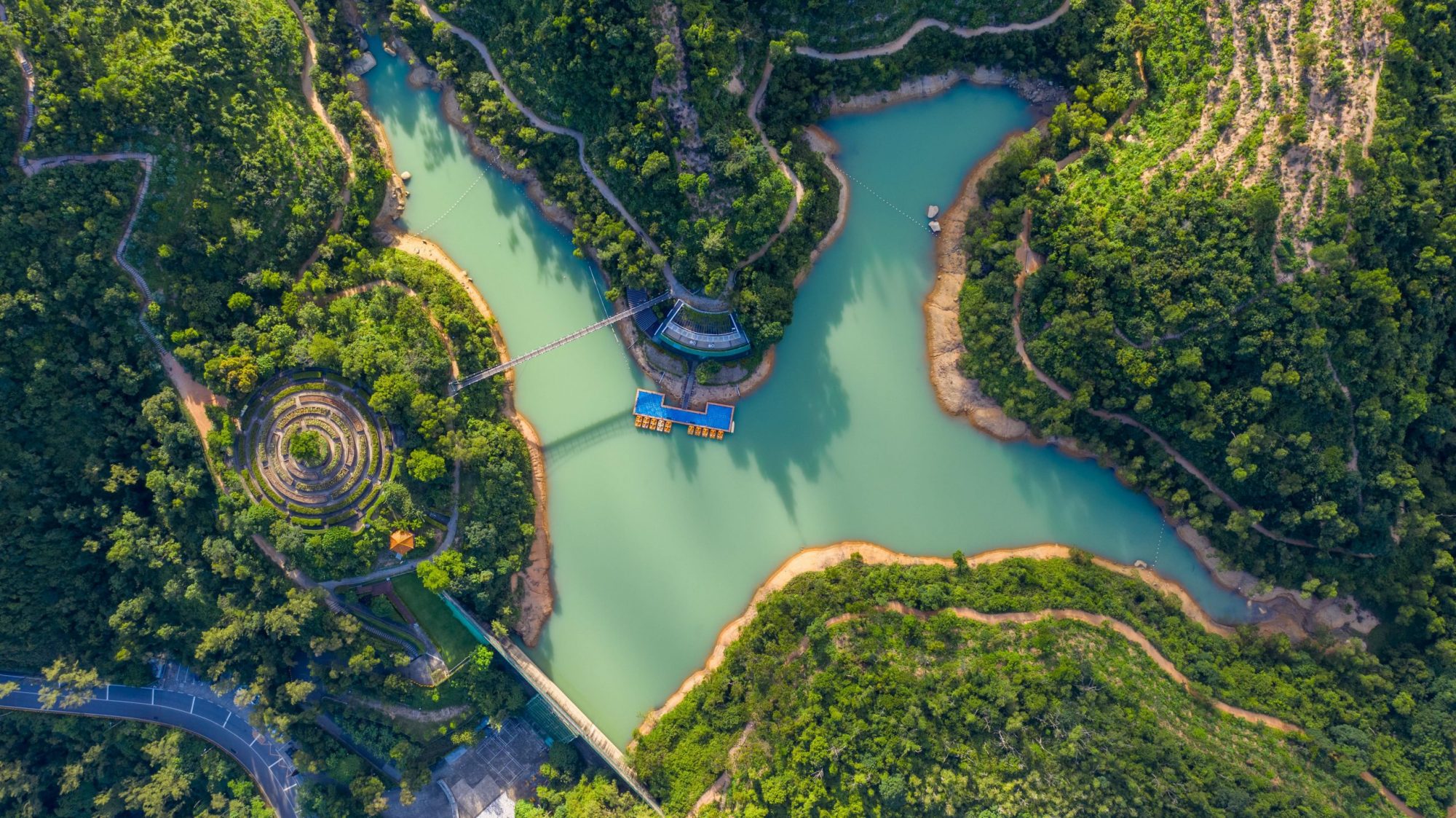 For any family in need of some fresh air and greenery, Macao has so many hikes and nature spots to explore! Head to forest-filled Coloane – "the lungs of Macao"– and choose from various trails that suit all fitness levels. Challenge yourself by conquering the long and steep Coloane Trail, or keep things leisurely with a stroll around Hac Sá Reservoir Family Trail. For anyone looking to get off their feet, you can rent a pedal-boat for a quick sojourn across the lake, and cap it off with a refreshing ice cream at the nearby cafe.
Opening hours: Daily, 10 am-6 pm

Where to find it: Hac Sá Reservoir Family Trail
5. Feel the need for speed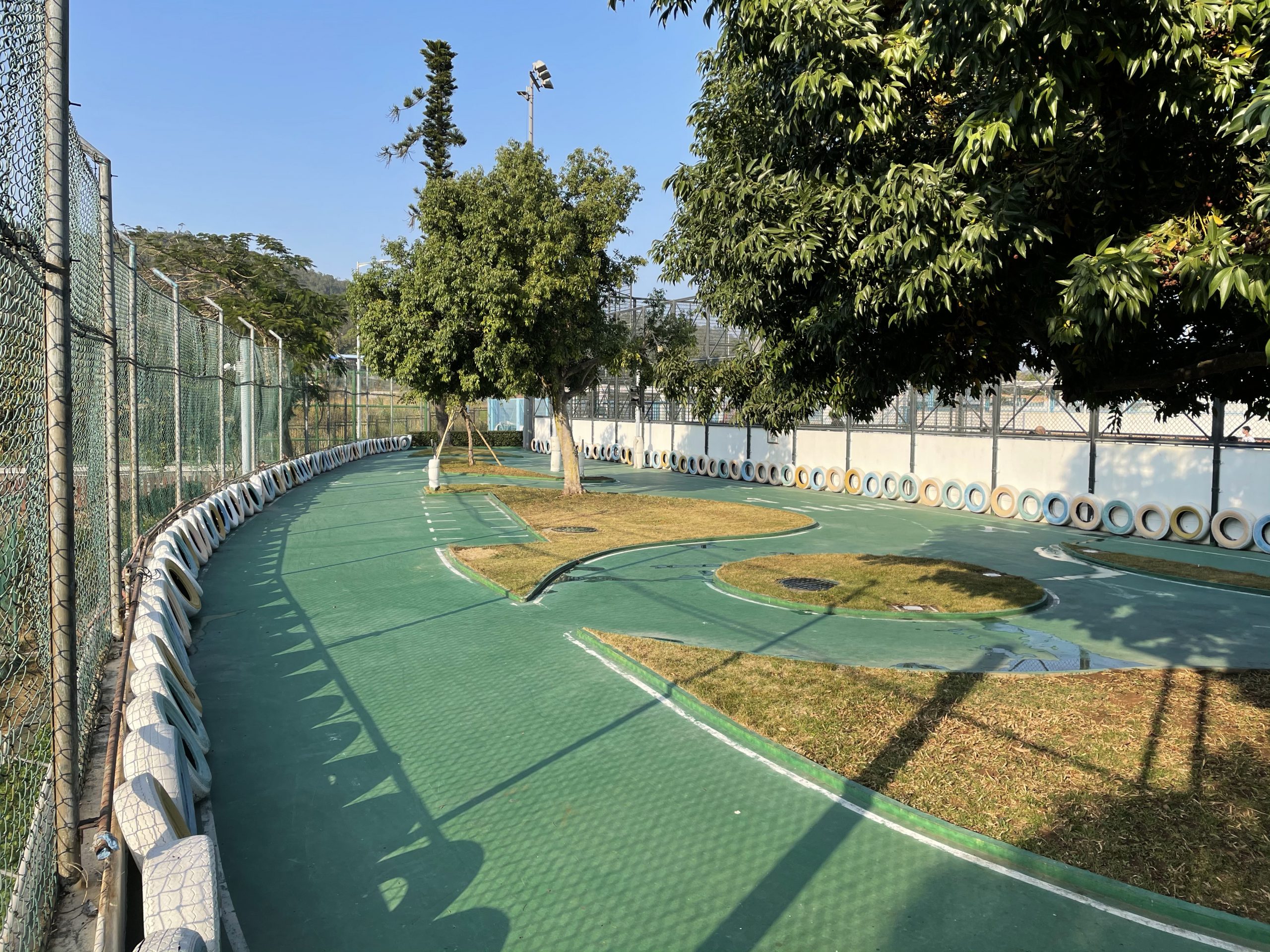 Put the pedal to the metal on the outdoor scooter circuit at Hac Sa Park. The child-friendly facilities include motorised bikes that are easy for little ones to use thanks to a single-foot pedal and smooth steering. The track, which is soft and surrounded by tires and grass, is also small enough for parents to keep an eye on young children while they burn some rubber. The best part? This little-known spot is quite hidden, so you usually have the whole place to yourselves. 
Insider tip: If scooters aren't your thing, there is also a big playground, table tennis tables and basketball courts to choose from.
Opening hours: Daily, 10 am-6 pm

Where to find it: Hac Sa Park
6. Have a ball at Bubbleland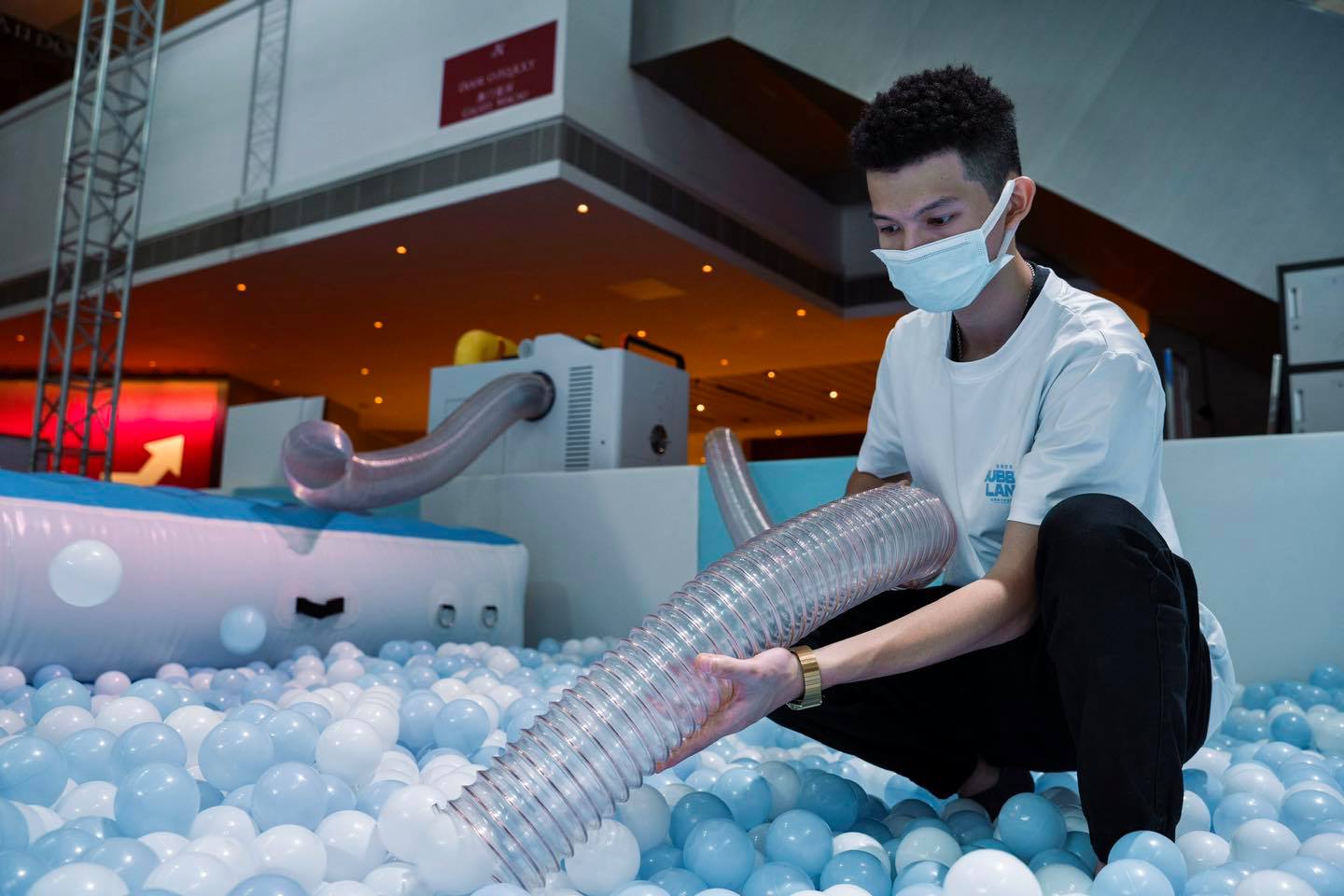 Open until 31 July 2021, this ocean-themed park at Broadway Macau is sure to impress younger kiddos, with ball pits, slides and obstacle courses as far as the eye can see in this 3,000-square-foot space. As Macao's largest themed ball pit, Bubbleland also boasts a custom-built, 5-metre-tall shark slide that's sure to excite big and little kids alike.  
Opening hours: 11 am-8 pm

Where to find it: 1/F, Broadway Macau
7. Watch pandas at play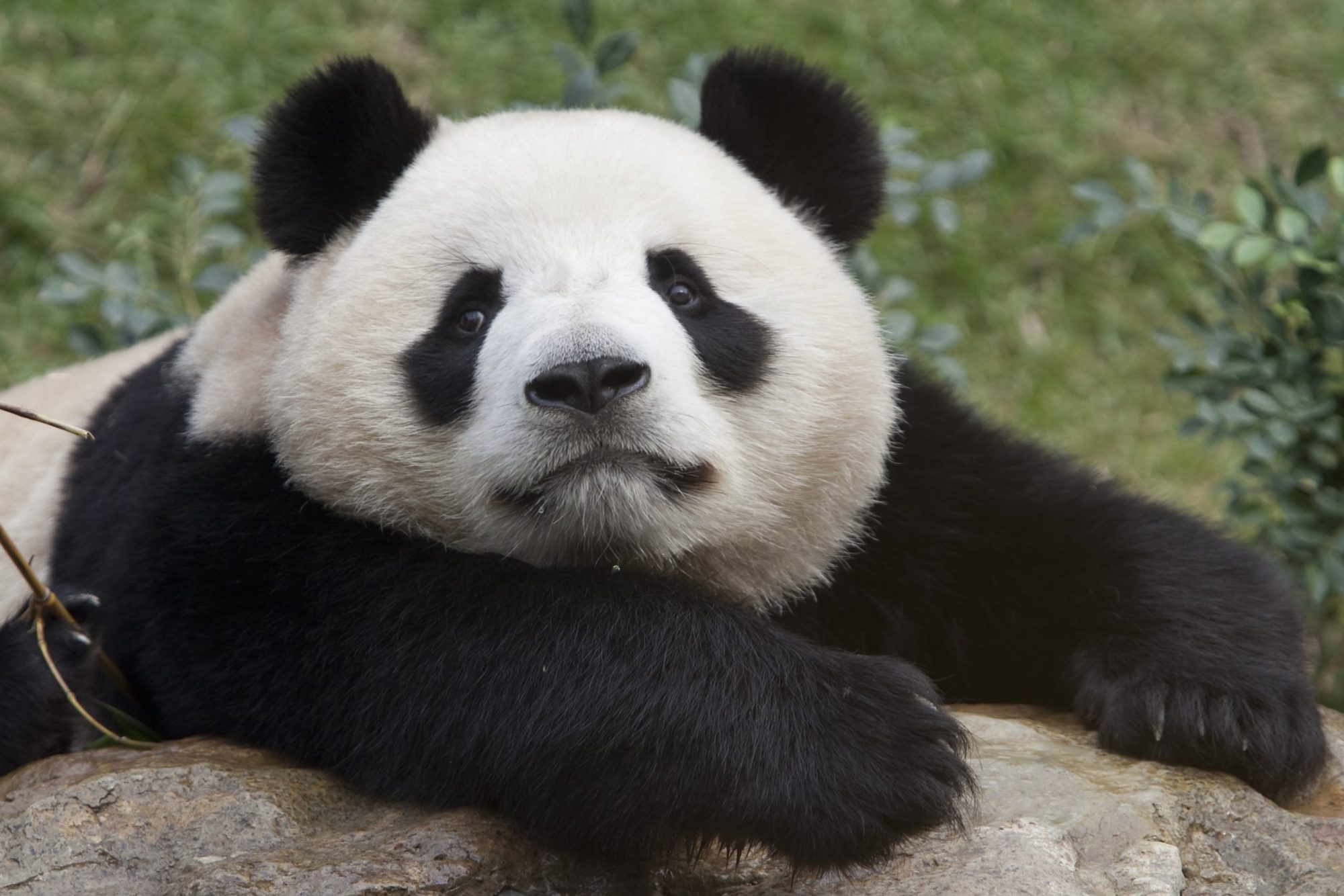 Rare in the wild and notoriously elusive, giant pandas are a treat to behold for animal lovers of all ages. Check out the Macao Giant Panda Pavilion to observe some of these gentle giants in action – it's an excellent opportunity to teach children about nature and the animal kingdom. Nestled into the hills of Seac Pai Van Park, the pavilion is home to four pandas with big personalities: Kai Kai, Xin Xin, Jian Jian and Kang Kang. 
Next door, in the Pavilion of Rare Animals, you'll find two red pandas, Luo Luo and Tong Tong. If watching the wildlife doesn't tire the little ones out, there are also two spacious playgrounds where they can expend some energy.
Insider tip: The best time to visit is between 3 and 4 pm, when the pandas usually dine on bamboo. 
Opening hours: Tuesdays-Sundays, 10 am-1 pm, 2-5 pm. Last entry at 4:45 pm. Closed on Mondays.

Where to find it: Seac Pai Van Park, Coloane
8. Go virtual at Legend Heroes Park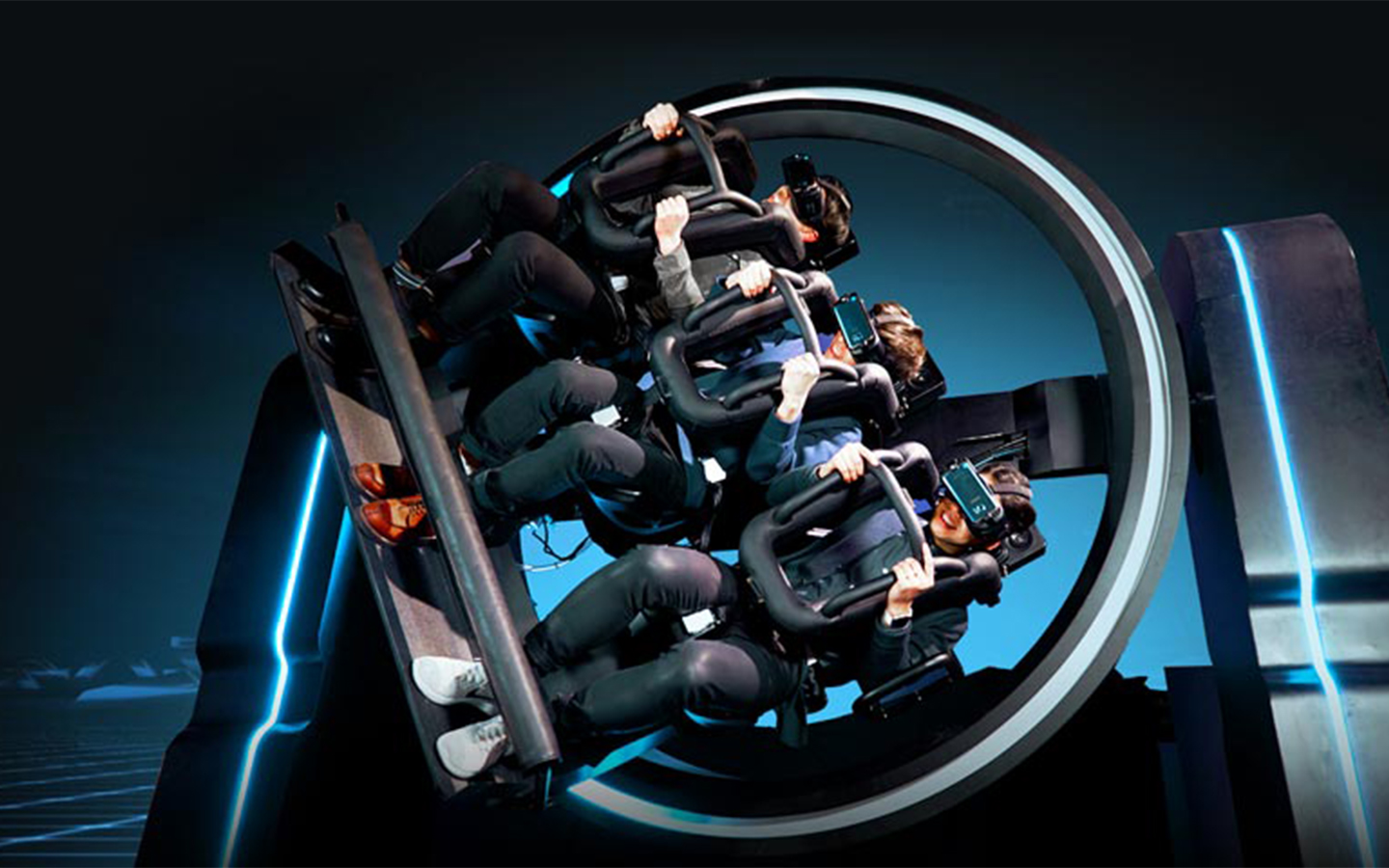 It can be hard to please teens, but a trip to Studio City's Legend Heroes Park is sure to impress the gamer in your home. The virtual entertainment playground offers thrills that transcend physical reality and engage all the senses, with cutting-edge virtual technology blended seamlessly with physical environments. Spread over four sections, games range from professional car racing to hologramme concerts and 4D theatre experiences, as well as throwback nods like VR bumper cars, retro video games and bowling lanes.
Insider tip: An adult must accompany children under 16. Some rides have height restrictions.  
Opening hours: Daily, 12-9 pm. Legend Zone, closed on Mondays; Heroes Zone, closed on Tuesdays.

Where to find it: 1-2/F, Times Square, Studio City Macau
9. Games galore at Future Bright Amusement Park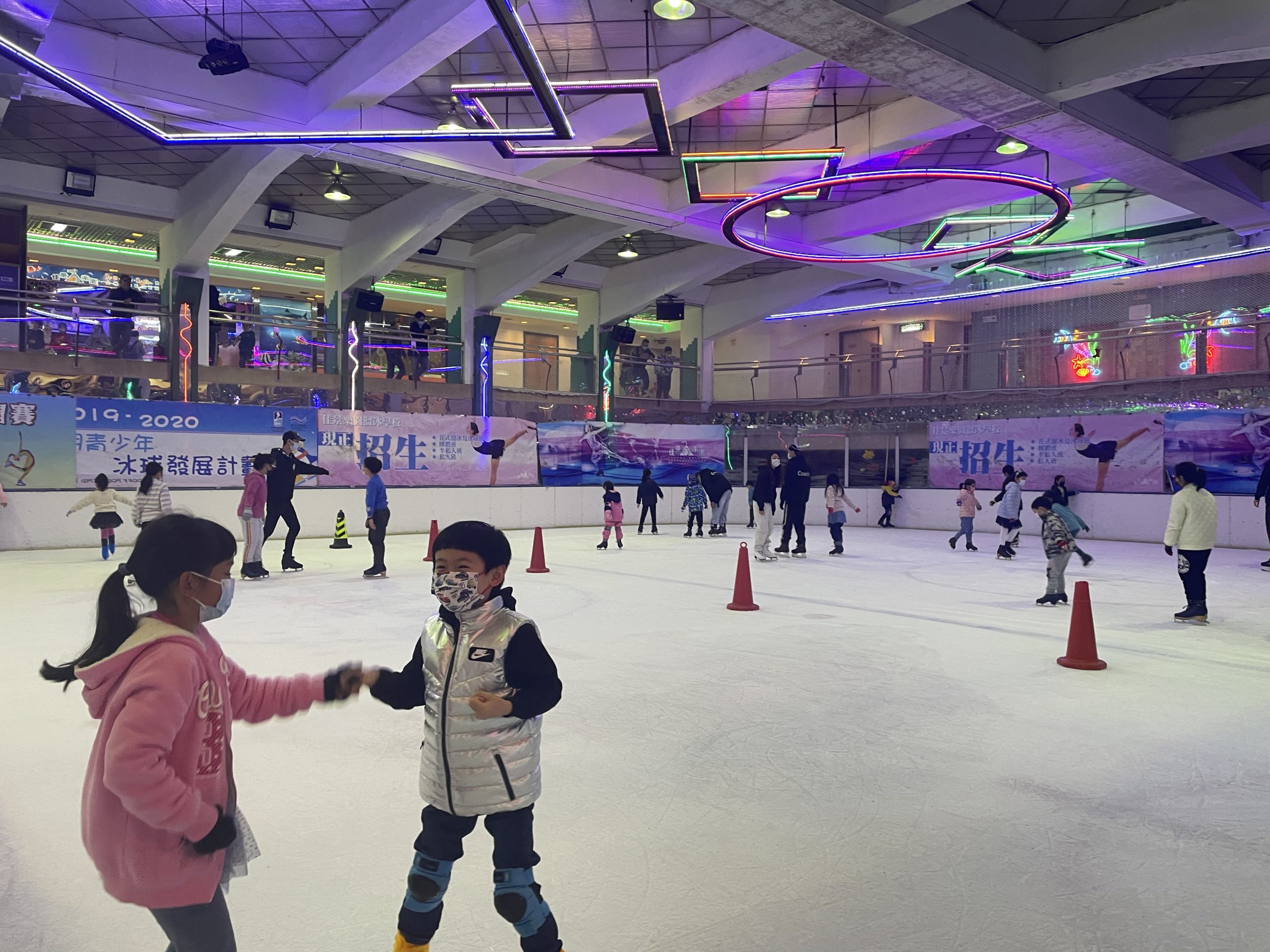 With ice-skating, 10-pin bowling and a games arcade all under one roof, Future Bright Amusement Park should be at the top of your list for a family-friendly day out. Show the kids how it's done on one of the 15 American-style bowling lanes, carve a figure-eight at Macao's only permanent ice rink, or grab some tokens for the old-school arcade, where you'll find everything from racing games to Dance Dance Revolution. This charmingly retro facility is nestled in the heart of Macao, just behind Kiang Wu Hospital, so it's easy to find and plan an afternoon with the fam. 
Insider tip: Bring along some socks for bowling and skating, plus a pack of tissues for the public toilet (there are no private toilets available). 
Opening hours: Arcade: Daily, 10 am-10 pm; Ice rink: Daily, 10 am-10:30 pm; Bowling: Daily, 10 am-1 am

Where to find it: Next to Praça de Luís de Camões de Macau