Macao's Rodolfo Ávila crowned champion of TCR China
Macao's Rodolfo Ávila crowned champion of TCR China

Link copied
Thrilling, tricky series of races end in triumph in Shanghai as 34-year-old local driver edges past rivals with a combination of skill and daring.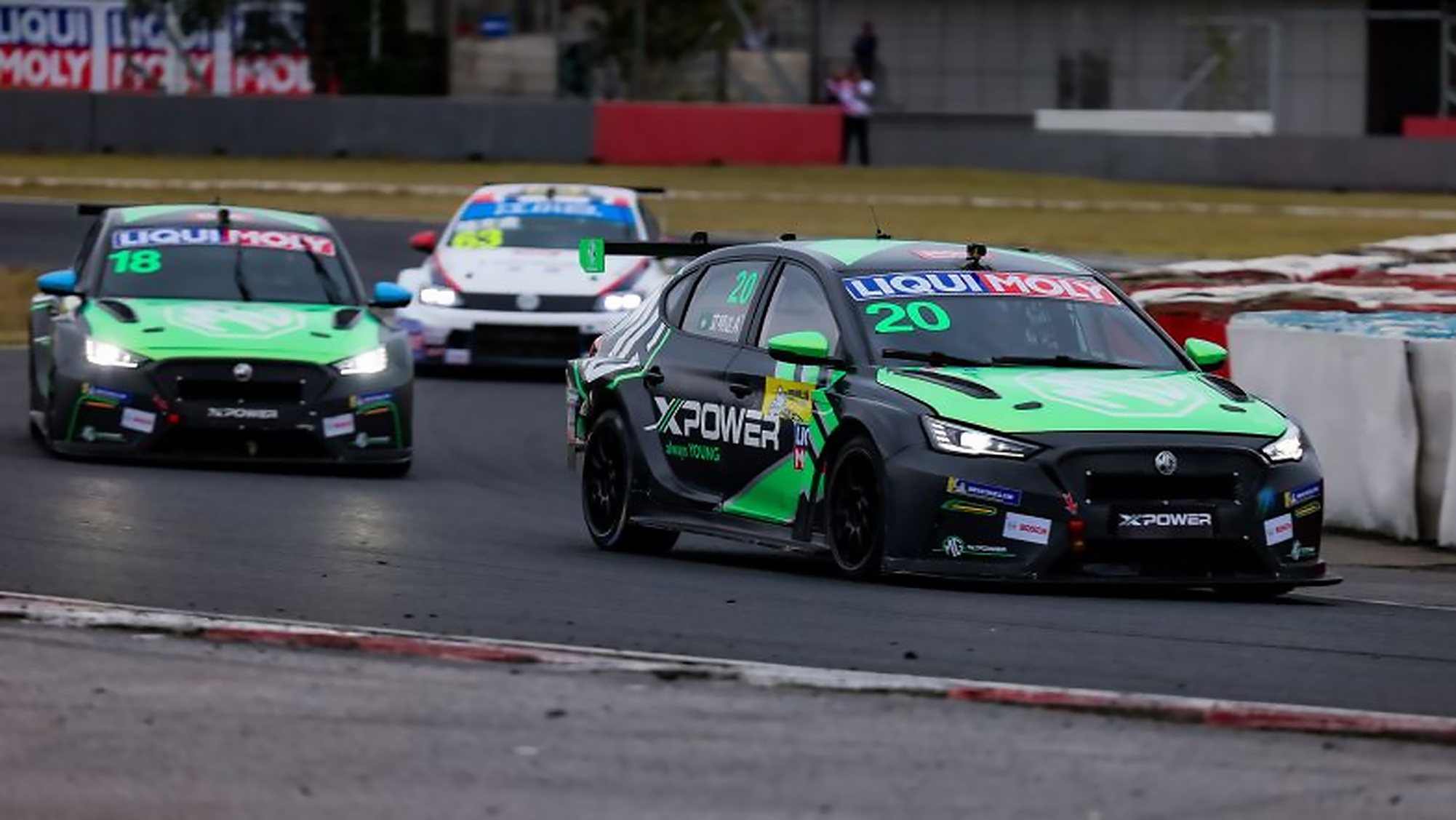 Macao's Rodolfo Ávila has been crowned champion of the TCR China Championship for 2021.
Ávila's final win came in the last and decisive race of the season on Sunday, at the Shanghai Tianma circuit.
Winning the last of the four-head race round, the local racer scored important points that ensured an eight-point lead over Chinese racer Zhang Zhen Dong and a 27-point lead over Martin Cao, respectively second and third.
The 34-year-old Ávila had a difficult time in the first race of the weekend, as the team made the risky decision to put the rider on slick tyres when the track was still wet.
The gamble did not pay off and Ávila had to settle for eighth place overall. In the second race, starting from sixth place, Ávila finished in the same position, losing the upper hand on the championship but managing to hold the two fastest cars of Lynk & Co behind him.
With 14 points behind his teammate Zhang on MG XPower, Ávila had a difficult task in front of him, but one he was willing to battle for.
Starting from sixth, he fought for second place in the race, delaying the title decision for the fourth and final race.
The title was decided on the second lap of the final race when Ávila passed Zhang in a brave manoeuvre into the first position, Macau Daily Times reported.
"This was not an easy weekend, but it turned out to have a happy ending," said Ávila. "I am very pleased to be the first driver to ever win a championship for MG XPower Racing, and to have won the title of the top touring car championship in the People's Republic of China. Congratulations to the whole team for their efforts throughout the season as this trophy also belongs to them."