China's Guojian Dong wins 2020 Macao International Marathon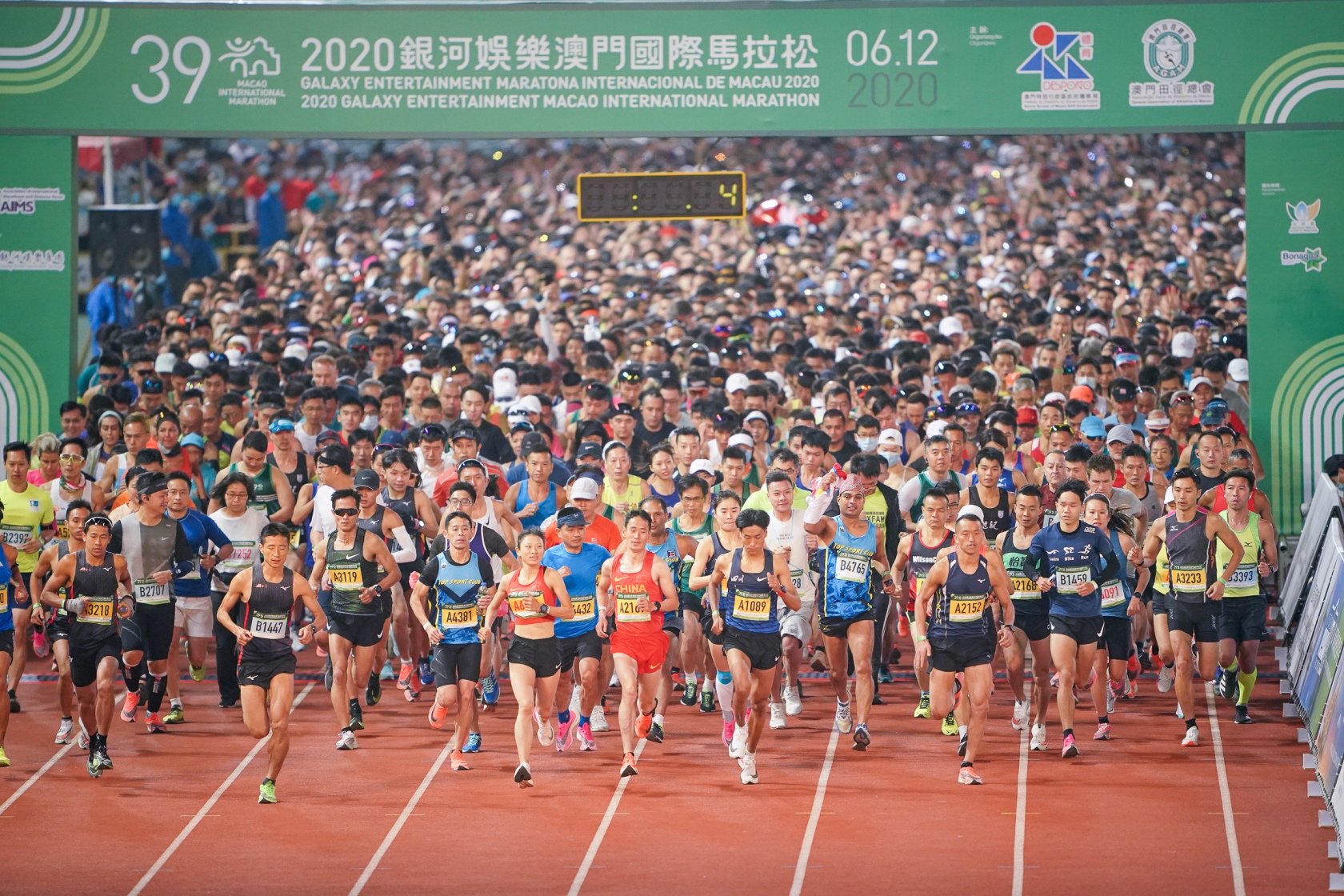 Chinese marathoner Guojian Dong "pulverized" competition in the 2020 Macao International Marathon, taking the gold medal in an all-China podium.
With a  time of 2:12:59, Guojian Dong crossed the finish line almost 13 seconds ahead of  A Ti Nianzhe (2:25) and 16 seconds ahead of Peiquan You (2:28), who took silver and bronze medals.
Both second and third are also runners from China.
Guojian Dong's time at the finish line was actually close to that last year´s winner, Tafese Delelegn Abebe from Ethiopia (02:12:53).
In a year when, due to pandemic-related travel restrictions, foreign professional athletes were not invited to participate, fourth place also went to a Chinese marathoner, Erqing Wu, with 3 athletes from Macao taking places 5 to 7 – Chong Ip Chan, Kai Un Chan And Chi Wai Kuok.
The top 140 finishing times were all from athletes from China, Macao or Hong Kong, with the exception of three Nepalese marathoners and one from the Philippines
The best non-Asian was Mexican Carlos Sarmiento Ramirez (165) followed by Elmer Bogo Balili of the Central African Republic (200).
Among the 652 men to finish, Matthew Lievesley was the best European (293) and Paulo Dias Figueiredo from Portugal was the best from an EU country (411) running for the Núcleo de Matosinhos do Sporting.
Only 89 women finished this year´s marathon, comfortably won by Deshun Zhang (2:28), ahead of Liqin Chen (2:48) and Qing Feng (2:52) from China.
Macao marathoners Long Hoi (3:00) and Yangyang Wu (3:05) took fourth and fifth place.
Around 1400 runners took part in the 2020 Macao International Marathon.
(Macao News)
Photo by MIM