54th Motorcycle Macau Grand Prix postponed to Sunday due to track safety concerns
54th Motorcycle Macau Grand Prix postponed to Sunday due to track safety concerns

Link copied
Oil spillages halt morning race; Sunday's event will pit star line-up of European riders against each other including first female, Nadieh Schoots of The Netherlands.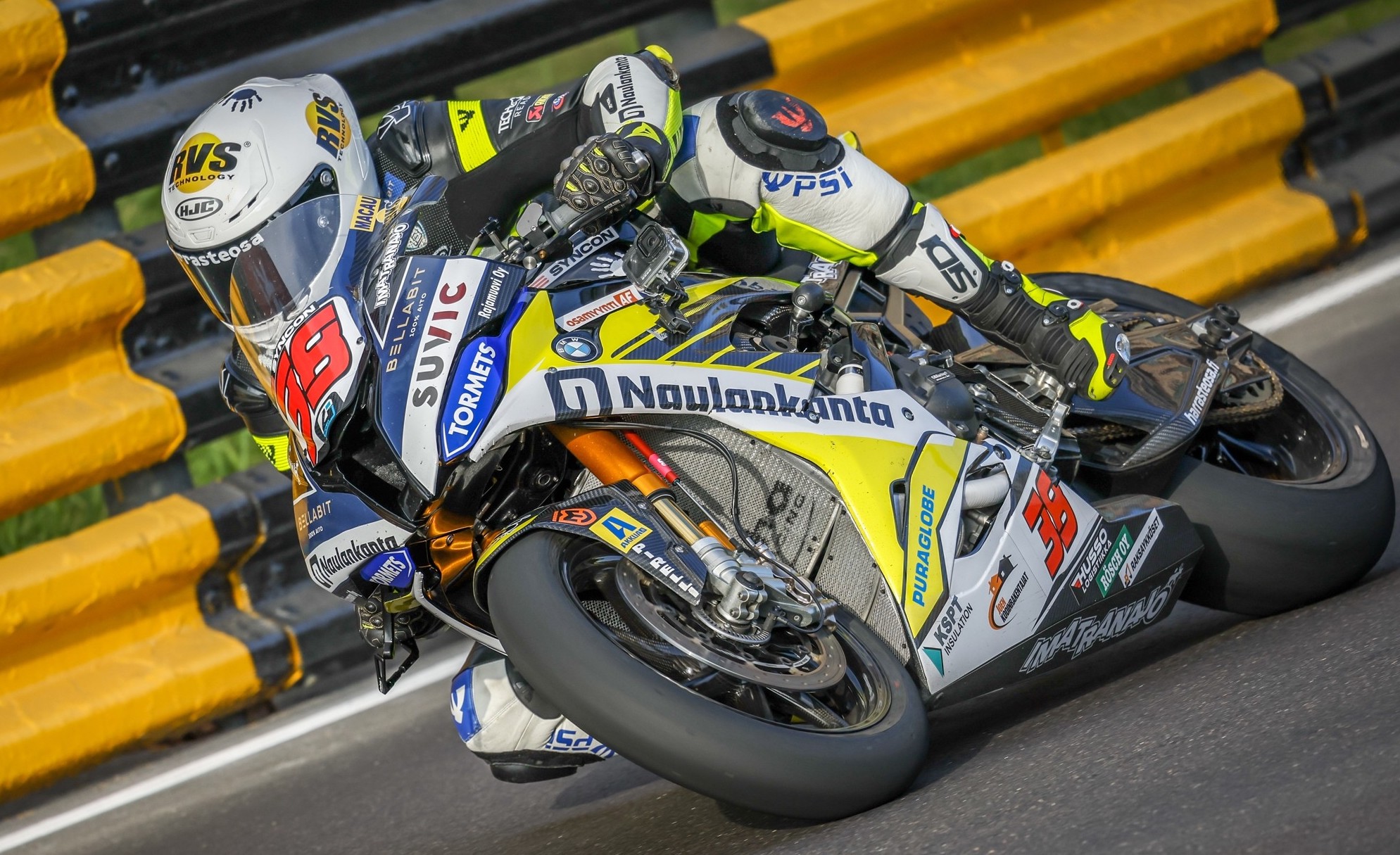 The 54th Motorcycle Macau Grand Prix (MGP) was cancelled today after riders raised concerns about the track's safety.
The first race of the day, in the morning, was cancelled after drivers said that oil had spilled on the track in various places. 
The majority of the drivers, after evaluation laps, said that the track was unsafe. 
The MGP organisation announced later that the motorcycle race would be postponed until Sunday; they did not specify if it would be raced in two stages.
The 2022 motorcycle race features a strong European contingent that includes Swiss rider Lukas Maurer, Frenchman Timothee Monot, Erno Kostamo of Finland, Spanish competitor Raul Torras Martinez, Austrian Julian Trummer, Belgian Laurent Hoffmann and German David Datzer.
Dutch racer Nadieh Schoots will become the first female competitor to take part in the motorcycle race tomorrow.
The event regularly attracts many of the top names in road racing, including record nine-time winner Michael Rutter, British Superbike regular and TT lap record holder Peter Hickman, 23-time TT winner John McGuinness and Ian Hutchinson.
However they and several other leading names have opted out of this year's race because of the seven-day quarantine period. "I love Macao and I wish I was there but I just couldn't do the seven days sitting in a room. It was a reasonably straightforward decision but I'd hope to take part next year," said Rutter.