Poon says CTM ready to launch 5G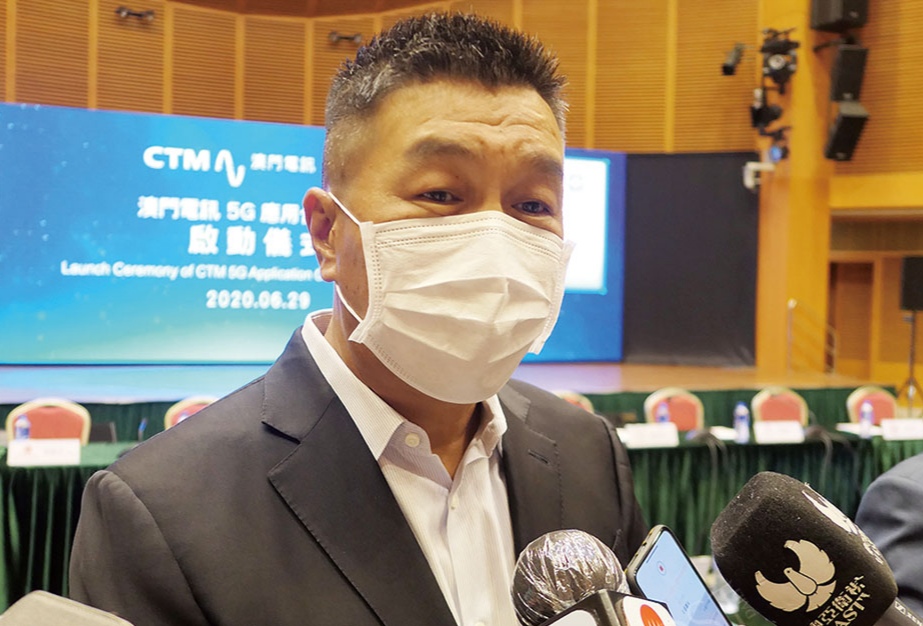 Local telecom operator CTM CEO Vandy Poon Fuk Hei said on Monday that his company was ready to launch its 5G service as soon as the government issues the operating licence.
Poon made the remarks while speaking to reporters prior to the launch ceremony of the one-day CTM 5G Application Collaboration Intention and 5G Intelligent Ecosystem Forum at Macao Science Center.
Poon said that with the full outdoor coverage of its 5G network intact, the company would smoothly move onto the next phase which was building the indoor coverage. Poon said he was optimistic that the project would be completed by the end of the year.
"Mr Ho [Iat Seng] has said in his [2020] Policy Address that to further develop Macao and a new economy, 5G needs to be introduced as soon as possible," Poon said, adding, "So today, responding to the chief executive, CTM has listened and worked hard, and 5G is ready to be launched."
Poon said that the government was working on the licensing process, and once CTM got the green light, its 5G service would be available.
Regarding collaboration, Poon said CTM has invited leaders from different sectors to be partners to explore and promote different 5G application scenarios to cater to the development needed in the media, education, banking, real estate, transportation, and the airport.
"We're covering a wide range of sectors that cover every day services that society uses," Poon said.
(The Macau Post Daily/Macau News)
PHOTO © Monica Leong/The Macau Post Daily