Macao bishop stresses 'sacred life' in Christmas message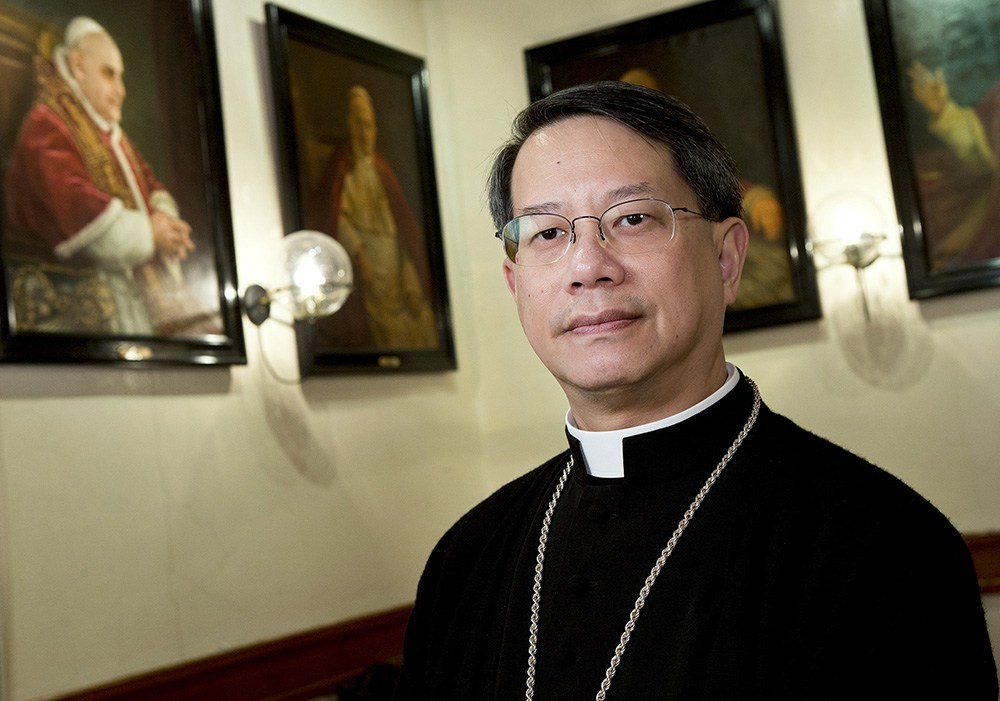 Macao Catholic Diocese Bishop Stephen Lee Bun Sang has urged the faithful in his 2020 Christmas message to "actively promote life and cultivate attitudes and behaviours that serve life."
Bishop Lee's Christmas message was released by the diocese on Christmas Eve.
In the message provided on the website of the diocese in Chinese, English and Portuguese, the bishop said that "life is a responsibility entrusted to mankind by God.
"From the beginning to the end, life is both sacred and inviolable," Lee said, adding that "people should not arbitrarily spoil, abandon or dispose of their own or others' lives."
The 64-year-old, Hong Kong-born bishop announced in the message that the local Diocesan Commission for Life will hold a raft of activities in the coming year "to care for people's needs at different stages of life."
Lee also said: "Life is always at the centre of a great struggle".
The bishop acknowledged the devastating impact of the COVID-19 pandemic on humanity. "We have experienced a very special year.
"The world is still responding to the impact that the COVID-19 pandemic has brought us.
"In addition, wars and struggles among nations and races, the use of 'religion' as a disguise to create conflicts, dissatisfaction in many sectors of societies, cases of suicide and self-harm amongst young people, continue to spread."
Lee, a former auxiliary bishop of Hong Kong, has headed Macao's Catholic diocese since 2016.
The diocese is reported to have a flock of about 30,000.
Macao's population stands at around 680,000.
A blend of Buddhism and Taoism is followed by most people in Macau.
The special administrative region also has sizable other Christian denominations, as well as small Muslim and Bahá'í Faith communities.
According to Article 35 of the Macau Basic Law, "Macau residents shall have freedom of religious belief and freedom to preach and to conduct and participate in religious activities in public."
(Macau Post Daily/Macao News)
Photo@MPD