Lorry gutted in blaze on Friendship Bridge, no one injured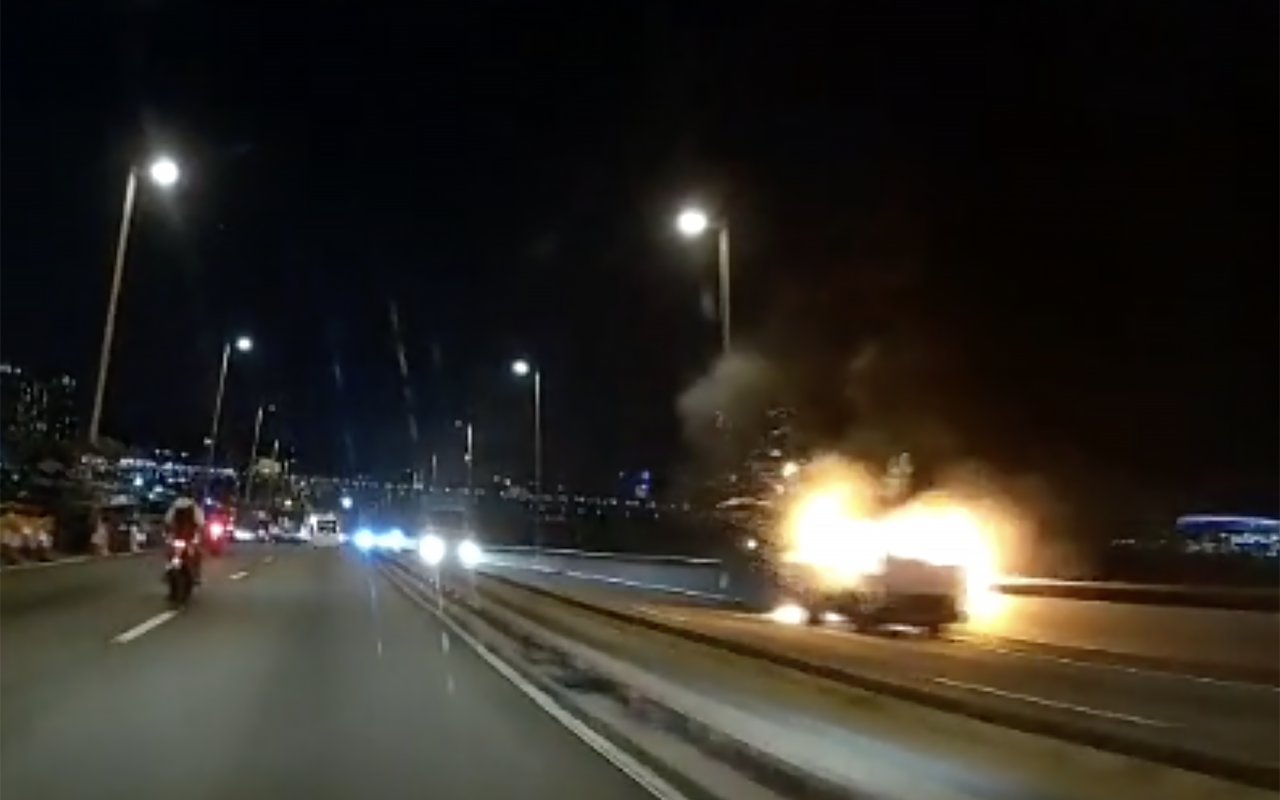 A lorry travelling on the Macao-Taipa Friendship Bridge was gutted by fire Wednesday night, the Fire Services Bureau (CB) said.
According to the bureau, the fire erupted on the lorry's cargo bed shortly before 8 pm when it was en route from the peninsula to Taipa. The lorry did not have any passengers.
Firefighters rushed to the scene where they extinguished the blaze in five minutes. No one was injured.
The lorry driver, a local man, told the police that he immediately left the cab after discovering that the construction material waste on the cargo bed was on fire.
After a preliminary examination, firefighters suspect that the fire was caused by something still lit that had been dropped by someone onto the construction material waste, the bureau said.
Two-way traffic on the four-lane, 4.7-kilometre-long bridge was suspended when firefighters were carrying out their fire-fighting operation.
The Fire Services Bureau has launched an investigation into the exact cause of the fire.
Video clips circulating on social media show the lorry engulfed in huge flames. The lorry was going up the bridge's first slope from the peninsula side. The bridge has two slopes.
(The Macau Post Daily/Macau News)
PHOTO © TDM