Airlines take to the skies once more as Covid-19 recedes
Airlines take to the skies once more as Covid-19 recedes

Link copied
Flag-carrier Air Macau and other airlines to start flying once more to host of regional destinations including Bangkok, Seoul and many destinations in mainland China.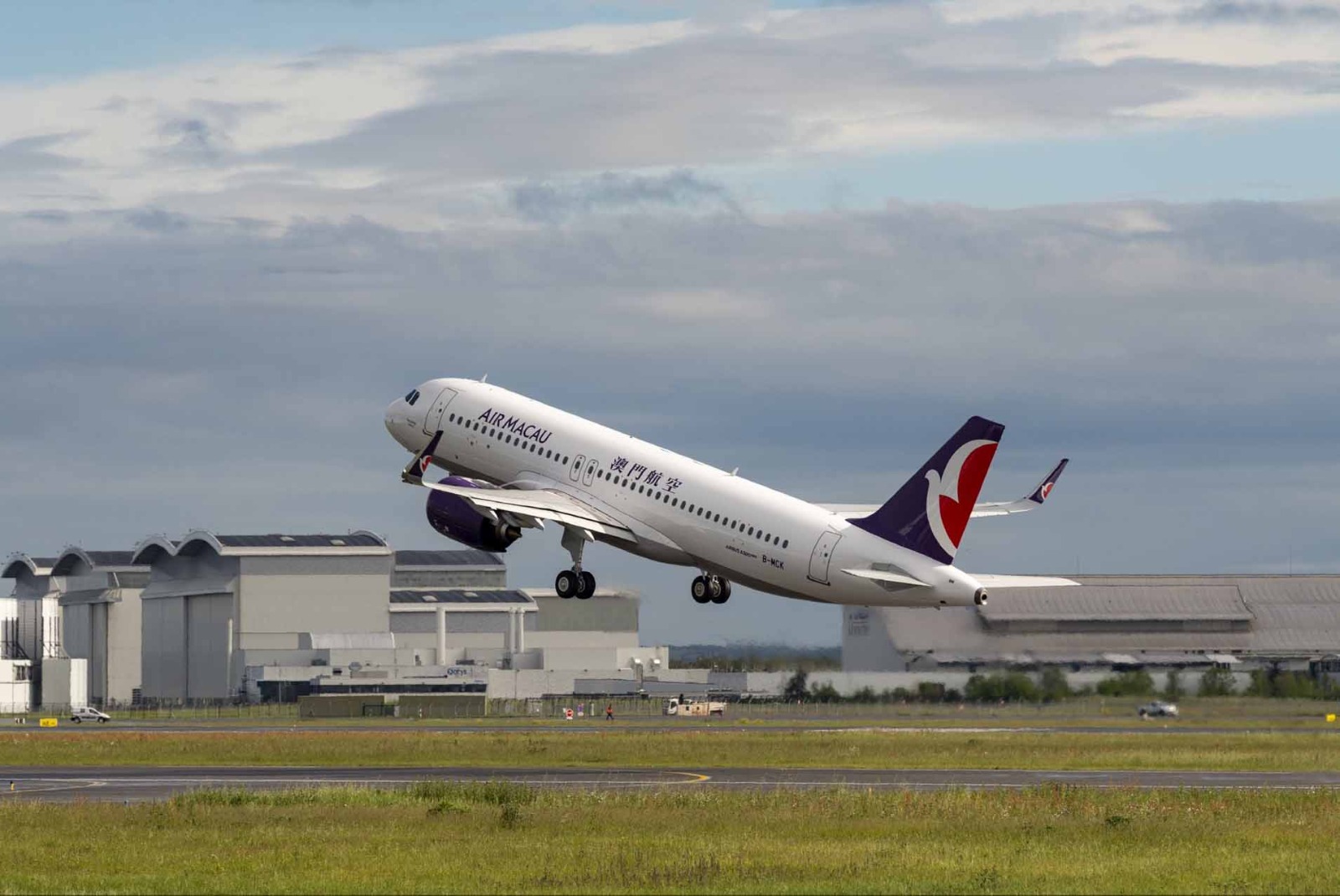 The Macao Civil Aviation Authority (AACM) has approved the applications for flight resumptions and increased flights by Air Macau and airline operators from mainland China and overseas.
The regulator said it is taking proactive steps to help the industry recover and meet air transport demand for Chinese New Year (CNY).
Starting this month, the AACM has granted approvals for one flight per week to Bangkok and Seoul operated by Air Macau; three flights per week to Wuhan operated by Air China; and one daily flight operated by Shenzhen Airlines to Wuxi.
From next month, there will be three flights per week to Kuala Lumpur operated by Air Asia and two flights per week to Bangkok operated by Thai AirAsia.
During CNY from 18 January to 5 February, Juneyao Airlines is operating between Shanghai Pudong and Macao with one daily flight, while East Asia Airlines is operating between Macao and Hong Kong with eight daily helicopter services from next Monday until 20 January.
Moreover, China Eastern Airlines, as approved by the authority, is increasing the frequency of services between Shanghai Pudong and Macao to 21 weekly flights starting from January 20.
Air Macau is resuming services to Beijing, Chongqing, Nantong, Qingdao, Taiyuan, Tianjin, Wenzhou, Yiwu and Zhengzhou to the previous three to 21 flights per week from the previously reduced flights in December last year.
AACM underlined Shanghai's importance as a "destination network" for Macao, adding "the post-epidemic recovery also sees a significant increase of frequency of flights for this destination", with the Shanghai route having eight to 10 flights per day.
The regulator also noted that "the recovery today is no doubt big news for everyone" given the suspension of most flight services for the three years of the Covid-19 pandemic and its subsequent negative impact on the aviation industry.
AACM said it will continue to conduct safety measures and work closely with the industry to speed up commercial operations and ensure safe operations.
There are currently flights to 29 destinations from Macao, 21 of which are in mainland China, one in Taiwan and six foreign cities in Asia as well as helicopter flights to Hong Kong, The Macau Post Daily reported.