2 men injured in city centre blaze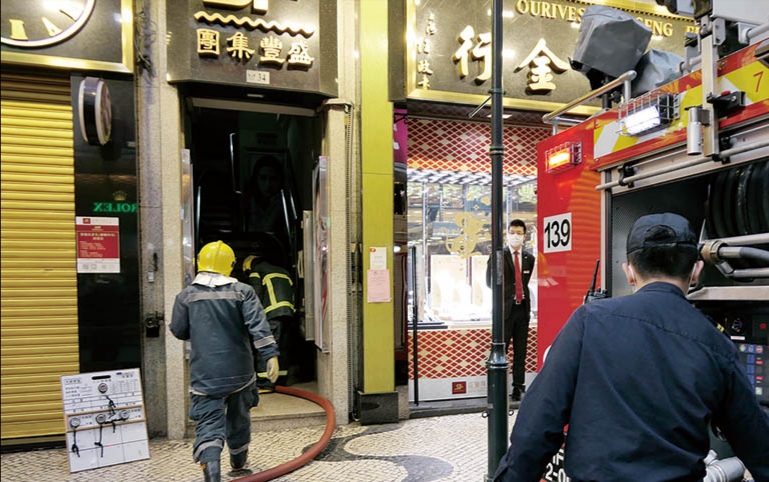 Two male residents were injured in a fire on the fifth floor of Kam Loi Building in Avenida do Infante Dom Henrique around 6 p.m. on Thursday, according to information provided by the Fire Services Bureau (CB).
According to a statement by the bureau, firefighters received a call from a resident that smoke had erupted in the building. The 57-year-old Hong Kong resident, who lives in a flat on the fifth floor, extinguished the flames with water assisted by a 63-year-old local resident on the sixth floor before the firefighters arrived at the scene and rescued both. No one was evacuated.
The firefighters said they suspected that the fire was caused by a mosquito coil which was lit by the Hong Kong resident and set his mattress on fire.
The two residents sustained burns when tackling the blaze. They were in stable condition at the public Conde de S. Januário Hospital Centre last night, according to the bureau.
(The Macau Post Daily/Macau News)
PHOTO © The Macau Post Daily/Iong Tat Choi