New rail freight service between China and Portugal takes 4 weeks
New rail freight service between China and Portugal takes 4 weeks

Link copied
Spanning nine countries and using four different track gauges, the eco-friendly train takes a month to reach its destination.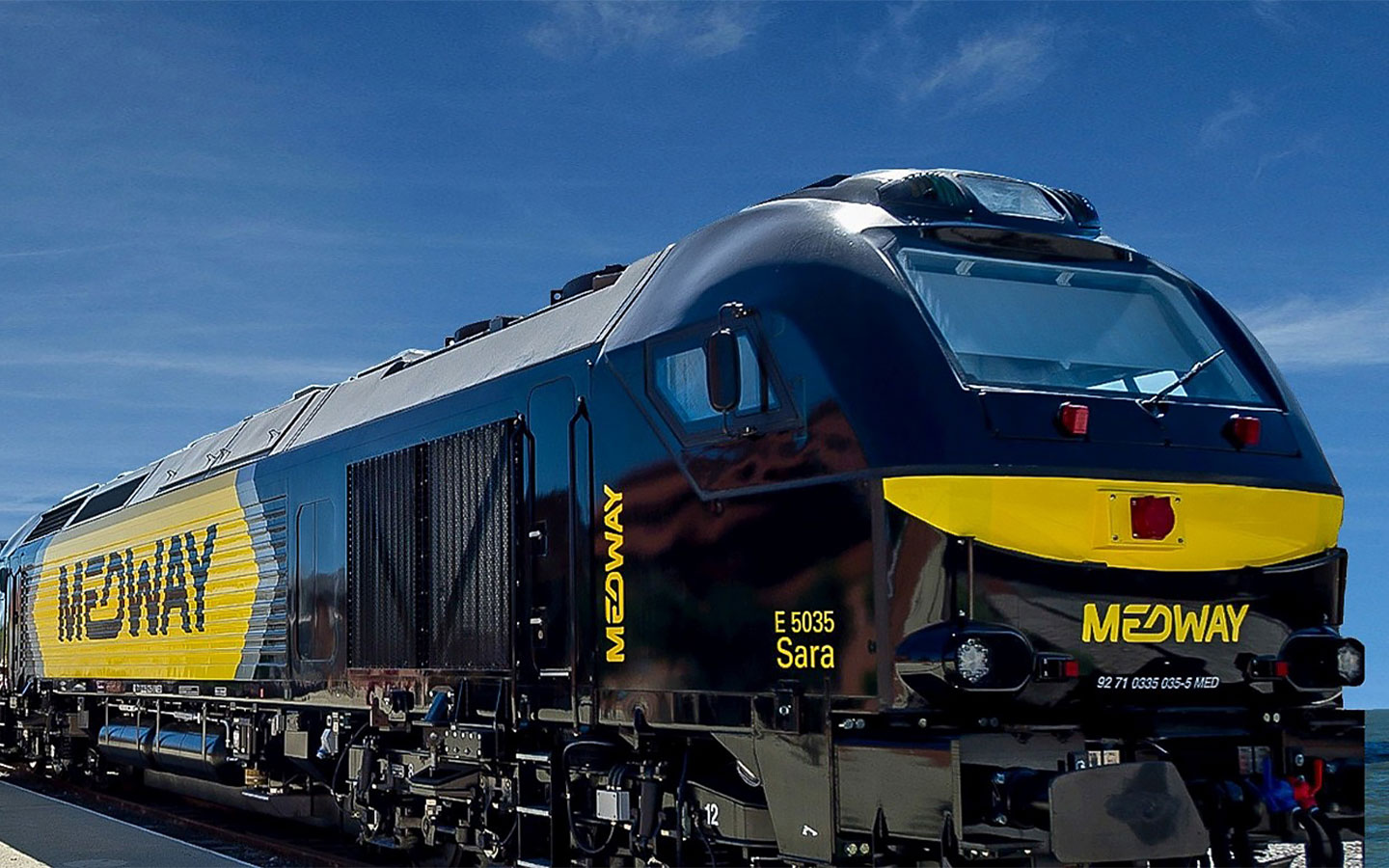 A new rail freight service between China and Portugal is helping to boost trade while cutting back on greenhouse gases.
Launched by Portugal's Medway group in partnership with China Railways, freight takes 28 days to complete the marathon journey between Yiwu in China, to Valongo, Entroncamento and Bobadela, in Portugal, travelling through nine countries and using four different track gauges.
Medway president Carlos Vasconcelos said the route was developed in response to logistical complications caused by Covid-19.
"In February the first container transported by train from China arrived in Portugal and so we sought to create a fixed resource to facilitate transport between the two countries in the most sustainable way possible," explained Vasconcelos.
"With this initiative, we reinforce our commitment to developing more sustainable solutions for the transport of goods. Rail transport currently allows a reduction of around 70 per cent of CO2 emissions compared to road transport." 
The first container transported 11.7 tonnes of household appliances, using the "Magalhães" train on the Madrid-Portugal route.
Medway is the main rail operator in the port of Sines, sending more than 100 trains a week to other cities and also offering regular connections to Spain.
Trade between China and Portugal dropped 15 per cent in February when compared to the previous month, reaching US$ 61.9 million, according to the Forum for Economic and Trade Cooperation between China and Portuguese-speaking countries, based on the statistics of the Chinese Customs Service. Imports of Chinese products fell by 7.85 per cent and exports decreased by 22.3 per cent.
Trade between China and Portugal had increased by 4.82 per cent in 2020, compared to the previous year.