UK inks deal to return ex-Macau official's corrupt assets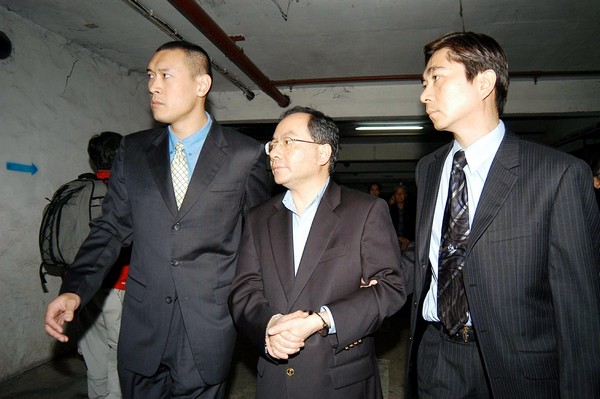 Great Britain and Macau signed an agreement on Tuesday under which the UK authorities will repatriate the equivalent of about 350 million patacas of ill-gotten assets amassed by ex-secretary for transport and public works Ao Man Long who is in jail for corruption and a host of other crimes.
A signing ceremony was held at Government Headquarters, attended by Secretary for Administration and Justice Sonia Chan Hoi Fan and British Consul-General Caroline Wilson.
According to the agreement, the UK government is repatriating to Macau £28.71 million (350 million patacas).
The amount includes proceeds from the sale of a property and several other illegal assets owned by Ao in the UK, Chan said.
Wilson pointed out that both sides signed the accord within the framework of the UN Convention against Corruption. The Hong Kong-based UK diplomat, who is accredited simultaneously in Macau, also said that both sides had been able to reach the agreement after nine years of "hard work", considering that they started their co-operation over Ao's case in July 2007.
"Assets recovery is challenging. It takes time and patience and the dedication of many people to bring us to this moment. This was a long and complex case but perfectly demonstrates the real successes that can result from the increased international co-operation," Wilson said.
Chan said that together with the 440 million patacas recovered from the Hong Kong government earlier and the illicit assets recovered locally, most of Ao's ill-gotten gains outside Macau had now been recovered.
Ao was the first policy secretary for the government's transport and public works portfolio after the establishment of the Macau Special Administrative Region (MSAR) in 1999. He is the most senior official to have been tried in local history.
Ao was arrested in December 2006 for suspected corruption. Graft busters said at the time that Ao had acquired an ill-gotten fortune of at least 800 million patacas, more than 57 times his income over seven years as policy secretary. The ill-gotten gains reportedly included expensive wines and herbs.
On January 30, 2008 Ao was found guilty on 40 counts of bribe-taking, abuse of power and other crimes, and sentenced to 27 years in prison. Following a second trial, Ao is serving a 29-year sentence, one year short of Macau's longest possible prison term of 30 years. His trials involved the biggest corruption case that came to light in Macau's history, and he is the highest-ranking local official to have ever been put behind bars.
According to various related trials, Ao was aided and abetted by four family members, who were also jailed for between 10 and 18 years for money laundering and other crimes. His wife Camila Chan Meng Ieng, who worked for the Government Information Bureau (GCS), was sentenced in absentia to 23 years behind bars. She is understood to be living with the couple's two children in the UK where her husband had kept a large part of his corrupt assets.
According to evidence heard in court, Ao earnt his bribes by approving property developers' land concessions and building contractors' public construction projects.
(macaunews/macaupost)