Privacy probes in Macau increase by 37.6 percent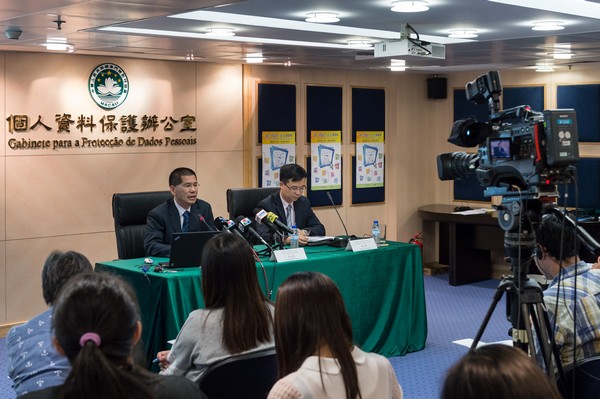 The Office for Personal Data Protection (GPDP) launched a total of 194 probes into data privacy violations last year, representing a 37.6 percent growth year-on-year, according to the bureau's annual report published on Monday.
A total of 63.4 percent of the GPDP's investigations focused on potential reasons for illegally processing personal data. 26.8 percent of the cases featured a breach of data processing principles.
GPDP said that 74.2 percent of their investigations were launched after complaints had been filed over possible violations of data privacy.
Private entities topped the list of investigation targets, accounting for 59.6 percent of the probes launched last year. GPDP said that these included gaming operators, retailers, personal services and telecommunication sectors.
GPDP handled a total of 291 cases over the past year, 97 of which rolled over from the previous year. The office finalized 143 probes, and applied penalties to 16.8 percent of cases. Furthermore, it provided suggestions for improvements to entities involved in the 37.1 percent of completed probes.
(macaunews/ macaudailytimes)