Macau lawmakers approve tobacco tax hike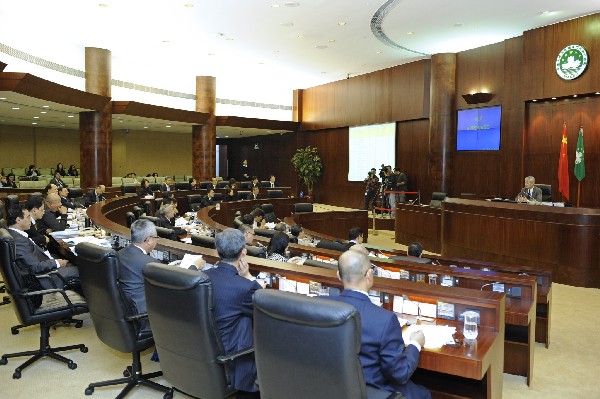 Macau, China, 16 Dec – Legislators Thursday approved unanimously a government-drafted consumption tax amendment bill that will raise the city's tobacco tax from four to 10 patacas for a packet of 20 cigarettes, a growth of 150 percent, The Macau Post Daily reports today.
Secretary for Economy and Finance Francis Tam Pak Yuen attended the plenary session of the Legislative Assembly (AL) to introduce the amendments.
As the bill has been approved by an urgent procedure, there is no need for lawmakers' committee-level discussion about it and a second vote as is customary for government-drafted bills.
The tax hike bill will take effect once the government promulgates it in the Official Gazette (BO).
During the session, Tam said that the decision to increase the tobacco tax plus any subsequent increase in retail prices would be an effective and important means to reduce the number of smokers, especially among teenagers.
The tobacco tax hike was approved just about two weeks before a separate tobacco control law will take effect on January 1.
Tam said by implementing the two laws, the government had done all it could to reduce the demand for tobacco products.
The policy secretary also said that the adjustment in the tobacco tax rate was based on the city's "real" situation. He pointed out that the tax for each cigarette will be increased from 20 to 50 avos (cents), adding that the tax will be increased from 80 to 200 patacas for each kilogramme of loose tobacco and that the tax on cigars will be increased from 280 to 1,442 patacas per kilogramme.
For a packet of 20 cigarettes, the tax will be increased from four to 10 patacas.
During Tursday's meeting, the legislature also unanimously approved the 2012 budget that amounts to a record 115.2 billion patacas.(MacauNews/ Politics)