Macau government accepts 18 bids for four Light Rail Transit stations in Cotai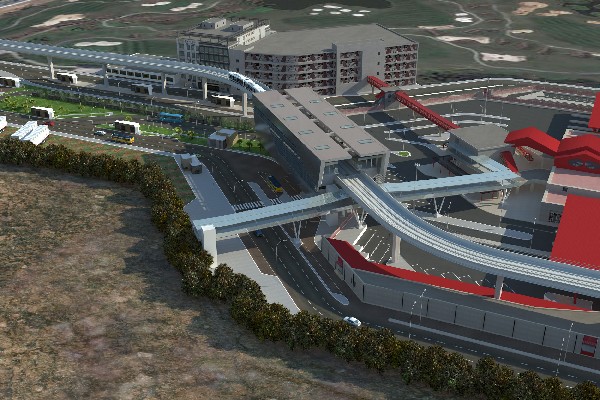 Macau, China, 27 Feb – A total of 18 companies have had their bids accepted for the construction for four stations in the Cotai section of the first phase of the government's Light Rail Transit (LRT) project – with the lowest bid amounting to 789 million patacas and the highest standing at 1.3 billions patacas, according to a statement  from the Transportation Infrastructure Office (GIT) on Friday.
According to the statement, a total 18 companies submitted bids for the open tender. However, only 14 of the bids were accepted, while the other four were accepted "conditionally".
The project's maximum construction period stipulated by the government is 1,021 days.
The Cotai section of the LRT project is set to improve transportation in the area, making it more convenient for people to travel, as well as providing a "seamless" connection to the Guangzhou-Zhuhai Intercity Railway through the LRT station to be located at the Lotus Flower Cotai-Hengqin checkpoint, the statement said.
According to the statement, the length of the LRT's Cotai section is  3.37 kilometres, starting at Rua do Pai Kok in Taipa and ending in the western part of Cotai. The route will cross several roads, including Estrada da Baia de Nossa Senhora de Esperanca and Rotunda de Cotai and Estrada Flor de Lotus.
The four stations will be built in the western and eastern parts of Cotai as well as the Lotus Flower border checkpoint, which is next to Zhuhai's Hengqin Island checkpoint and Cotai's Macau Dome.
The office said in the statement that construction of the Cotai section would provide about 400 jobs for locals. However, the office did not say when construction would commence.
The first phase of the LRT, which includes 21 stations – 11 in Taipa and Cotai and 10 in Macau Peninsula, is slated to open in the first quarter of 2015.
The LRT project, which will connect the peninsula, Taipa and Cotai with over 20-kilo-metres of track with a revised budget of 11 billion patacas, finally got off the ground last week when construction of four stations in Taipa including one outside the Macau Jockey Club started.
According to The Macau Post Daily in 2007, the budget for the LRT project was about 4.2 billion patacas (US$ 525 million).(Macaunews/ Politics)