Legislative Assembly approves MOP 2.3 billion budget boost
Legislative Assembly approves MOP 2.3 billion budget boost

Link copied
Extra cash should help small and medium-sized enterprises and low-income residents struggling with effects of Covid-19 pandemic.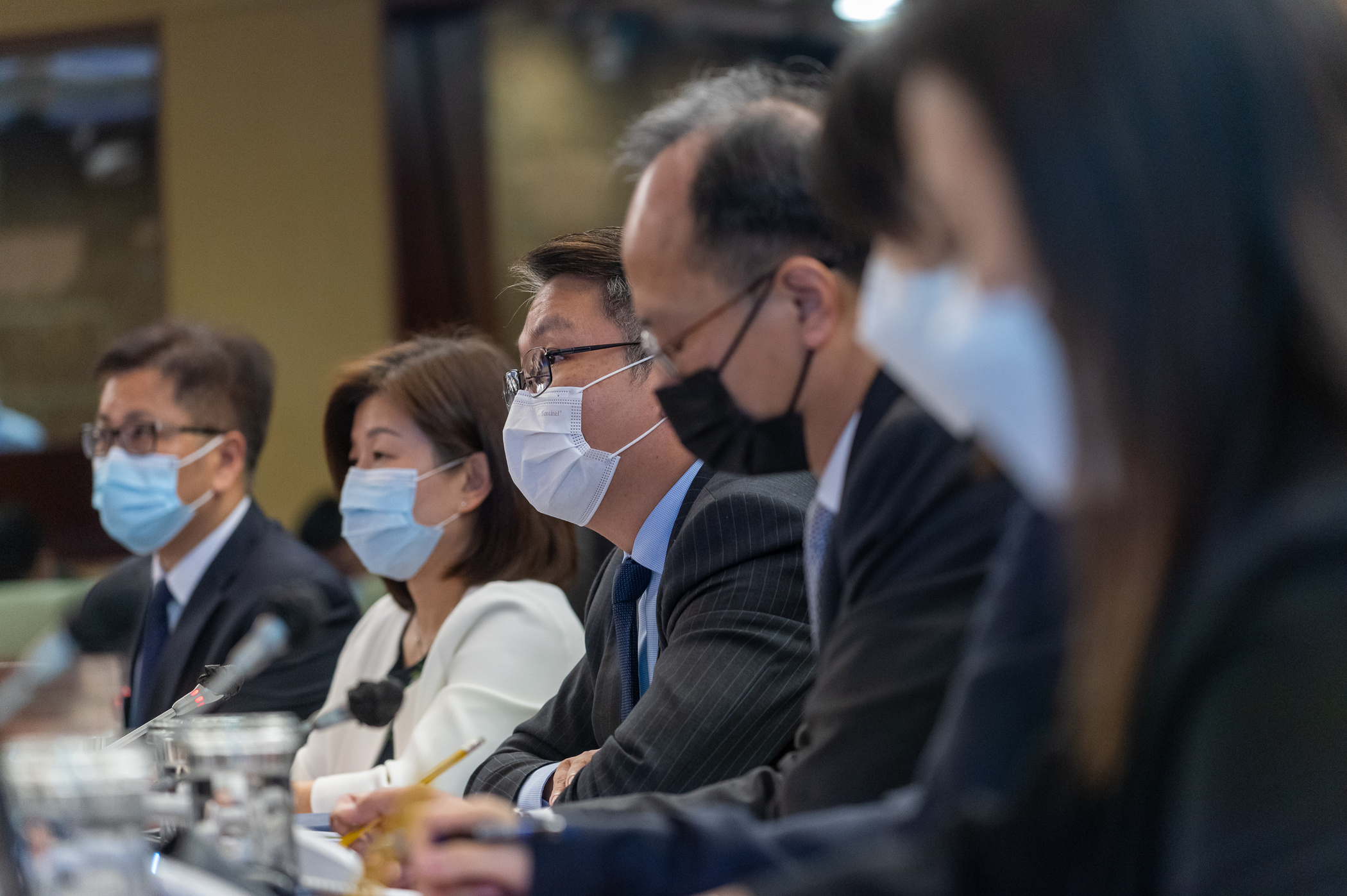 The government will inject an extra MOP 2.3 billion (US$286.9 million) into this year's budget to offset the effects of the pandemic, following approval by the Legislative Assembly (AL).
With the new boost from the financial reserves, the government will have injected MOP 84.5 billion to cover budgetary expenses since the start of the pandemic in 2020.
The emergency budget revision was submitted to the AL to cover the cost of eight measures announced on 11 October to support commercial establishments and ensure employment.
The new round covers several support measures to assist Small and Medium-sized Enterprises (SMEs) and low-income residents struggling with the impact of the Covid-19 pandemic.
Secretary for Economy and Finance Lei Wai Nong stressed that the support measures were necessary to "transmit confidence to companies" and support local employees in difficulties.
The total expenditure of the integrated ordinary budget will be increased from MOP 103.5 billion to MOP 105.8 billion.
Macao has collected MOP 27.2 billion (US$3.3 billion) in gaming taxes this year as of September, or about 55 per cent of the MOP 50 billion estimate authorities expected to collect in 2021.
Local authorities predicted the year would end with a total of MOP 130 billion in gross gaming revenue, however, after outbreaks in the city and the mainland impacted visitor numbers, combined with the continuing shrinking of the VIP market, total results reached MOP 67.7 billion by September, some 52 per cent of what was expected.
Macao's financial reserves in November stood at MOP 620 billion, a slight increase on the end-June figure.