La Scala trial to start in Sept with 8 defendants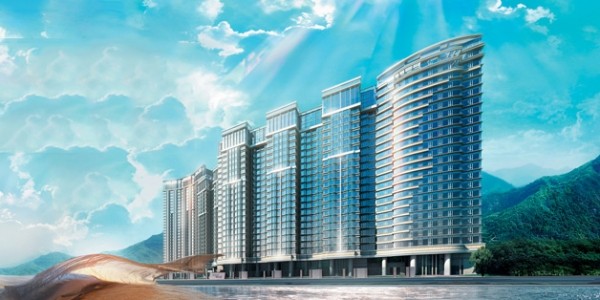 The high-profile trial related to the graft-tainted La Scala luxury development in Taipa will comprise eight defendants and start in September, the Portuguese-language Jornal Tribuna de Macau newspaper reported Thursday.
According to the report, the trial at the Court of First Instance (TJB) is slated to start on September 17.
Prominent Hong Kong property tycoons Joseph Lau Luen-hung, chairman of Chinese Estate Holdings, and his partner Steven Lo Kit-sing, chairman on BMA Investment, are among the eight defendants.
The report said that Lau and Lo will be defended by prominent lawyer-cum-legislator Leonel Alves, who is also a member of the government's top advisory body, the 10-member Executive Council (ExCo).
The trial's eight defendants allegedly paid bribes to the government's then secretary for transport and public works Ao Man Long. Ao is serving a 29-year jail term for bribe-taking, money laundering, abuse of power and a string of other crimes. His wife Camila is on the run. Ao allegedly amassed at least 800 million patacas in bribes and other ill-gotten gains including fine wines and rare herbs.
According to the jailed ex-policy secretary's third and apparently last trial, which ended in May, Lau and Lo stand accused of involvement in the payment of a HK$20 million bribe to Ao so that their joint business interests would win a tender for the concession of five plots of land for the La Scala de luxe property development.
The government has meanwhile said that it plans to repossess the five plots of land because of their alleged bribery background. Lau's Chinese Estates Holdings has said that it will countersue to resist any attempt by the government to invalidate its La Scala land concession.(macaunews)