Govt logs 250,000 voter registrations to date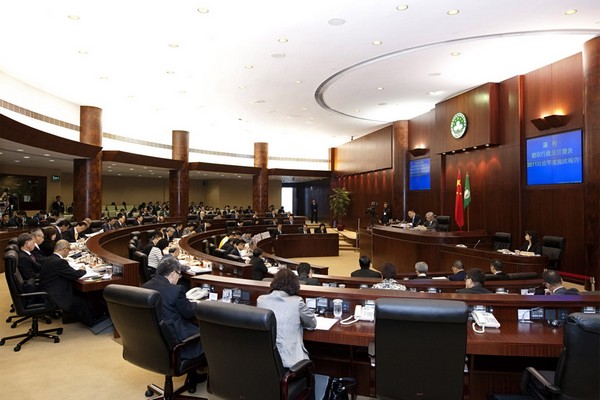 About 250,000 people out of 300,000 of those eligible have registered to vote in the 2013 legislative elections, Public Administration and Civil Service Bureau (SAFP) Director José Chu said Sunday, urging citizens to register before they miss out on their right to vote.
Chu told reporters during his bureau's voter registration drive that there are now about 10,000 more residents who have registered to vote than for the previous elections in 2009.
Those who are already registered on the electoral roll do not to renew their registration.
Macau's legislative elections are held every four years.
Next year's legislature will have two more seats for directly-elected and two more indirectly-elected members than the election in 2009 as a result of amendments made to the composition of the Legislative Assembly (AL), which has been dubbed "+2+2" political reform law.
The amendments will allow for 14 directly-elected and 12 indirectly-elected members in the legislature. The number of government-appointed lawmakers will remain unchanged at seven.
"Registering to vote is a civic responsibility, it's not compulsory.  […] Usually, people leave their registration to the last minute as we have experienced in previous elections," Chu was quoted by The Mcau Post Daily as saying, urging people to register as early as possible.
Only permanent residents – but irrespective of nationality – aged at least 18 have to right to vote.
"To vote in next year's election, people need to register before December 31. If not, they will not be able to take part in the elections and will miss out on their right to vote," Chu added.
According to Chu, about 7,000 residents have registered so far this year and became part of the total of 250,000 registered voters. However, the total of people eligible to vote exceeds 300,000.
At the end of June, Macau's population stood at 568,700, including 102,557 imported workers, according to official statistics.(macaunews)