European Union 'notes with concerns' Macau entry bans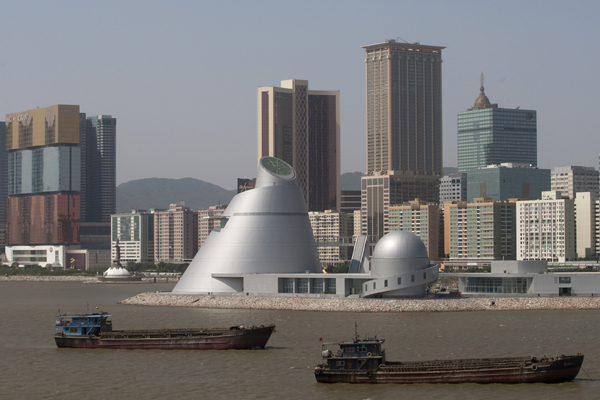 Macau, China, 18 Apr -The European Union said in a report late last week that it "notes with concern that in 2010, like in 2009, several Hong Kong-based journalists and NGO members have been denied entry in Macau ."
The "concern" was expressed in the 2010 Macau Report by the European Commission and High Representative of the Union for Foreign Affairs and Security Policy to the European Parliament and European Council, The Macau Post Daily reported today.
The report pointed out that "one year after the adoption of national security legislation, concerns have been voiced by pro-democratic legislators and human rights organisations in Macau that potentially it could be misused to undermine the fundamental rights and civil liberties of the Macau people."
The report added that "the EU reiterates the importance of preserving the fundamental rights and freedoms guaranteed in the (Macau) Basic Law."
The short report also said that "the EU hopes to see progress towards greater democracy in Macau in the framework of its Basic Law."
However, the report stressed that the "EU acknowledges the satisfactory implementation of the 'one country, two systems' policy during 2010 …," adding that "the fundamental rights and freedoms of Macau 's people have in general been respected."
According to the report, "the European Commission would expect the negotiations (with Macau) on a horizontal agreement in the area of civil aviation to include the principle of EU designation concluded without any further delay."
According to the Mobility and Transport website of the European Commission, a horizontal agreement is a pact negotiated by the European Commission on behalf of the 27 EU member states, in order to bring all existing bilateral air services agreements between member states and a given third country or region in line with European Community law.
The EU has published annual reports on Macau over the past decade. The EU and Macau maintain a co-operation agreement and a Joint Committee that meets annually.
About 130,000 Macau residents, or nearly a quarter of the local population, hold EU passports, according to The Macau Post Daily.
(MacauNews)