Macau will push forward cooperation in the Pearl River Delta with Guangdong and Hong Kong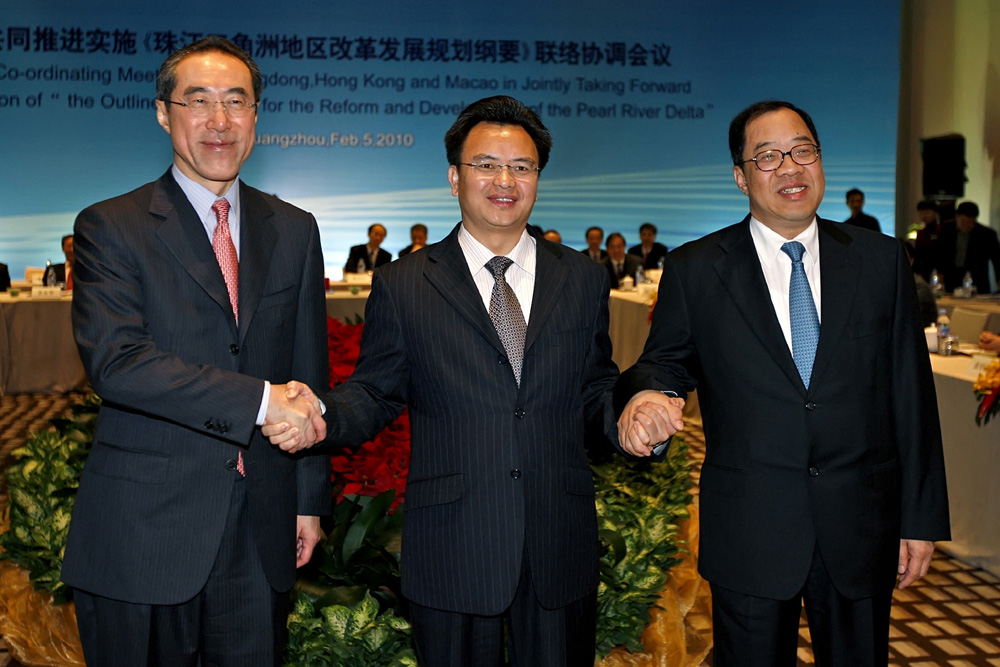 Macau, China, 08 Feb – Secretary for Economy and Finance Francis Tam Pak Yuen said Friday in Guangzhou the Macau government will push forward this year regional cooperation with Guangdong and Hong Kong.
Speaking during the Third Liaison and Coordinating Meeting of "The Outline of the Plan for the Reform and Development of the Pearl River Delta (2008-2020)", in Guangzhou, Francis Tam said this year Macau will "give priorities to the development in Hengqin, promote closer economic and trade relationship with Guangdong and be an active partner in the creation of a quality living projects".
"We will also implement special projects for the construction of infrastructure in Guangdong, Hong Kong and Macau, and also to facilitate connections between Guangdong and Macau's railway networks" he said.
Francis Tam also said that Macau is pushing forward with the construction of the University of Macau's Hengqin campus and work to implement large-scale cross-border infrastructure and traffic arrangements between the Chinese province and Macau.
The secretary also said Macau will; and the "Planning Study on the Co-ordinating Development of the Greater Pearl River Delta Townships" was completed.
The secretary also said Macau will continue to make use of the annual International Environmental Co-operation Forum (MIECF) to build a "green industry exchange platform", step up regional cooperation in science and technology and to deepen the cooperation in Chinese medicine industry between Guangdong and Macau.
Francis Tam added that under Macau, Hong Kong and Guangdong will work side by side to further enhance and renew the tripartite cooperation mechanism, "in order to accelerate economic integration of the three places and form a major competitive metropolitan hub that will be the largest in the world".
During the meeting it was decided to rotate de meeting of the Pearl River Forum between the three cities with Macau hosting the next forum in 2011.
Vice Governor of Guangdong Province Wan Qingliang and Hong Kong's Chief Secretary for Administration Henry Tang Ying Yen attend the event.
(MacauNews)