China's State Council approves feasibility report of Hong Kong-Zhuhai-Macao Bridge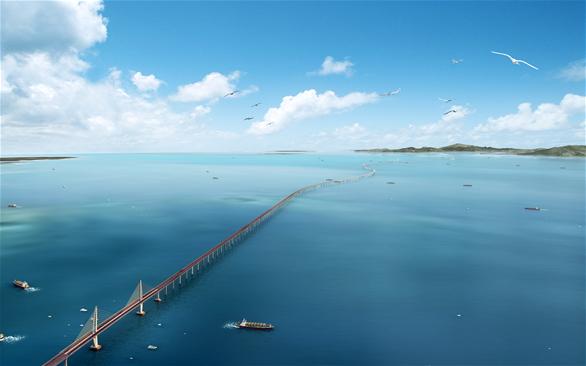 Beijing, China, 3 Nov – China's State Council on Wednesday approves a feasibility report on the construction of a bridge linking Hong Kong, Macao and a mainland city Zhuhai, according to the Xinhua News Agency.
The construction of the bridge will forge stronger economic and social ties between the west bank of the Pearl River and Hong Kong, said a statement issued after an executive meeting of the State Council, which was chaired by Premier Wen Jiabao.
The bridge, after completion, will promote the construction of a comprehensive transportation system and build a highway network in Guangdong, Hong Kong and Macao, it read.
The project will also raise the overall competitiveness of the Pearl River Delta, maintain the lasting prosperity and stability of Hong Kong and Macao and boost coordinated social and economic development of the Pearl River region, it said.
Linking Hong Kong, Macao and Zhuhai of China's coastal economic hub Guangdong Province, the proposed bridge's main body will be about 29.6 kilometers. It will be built according to the six-lane expressway standard with a vehicle speed of 100 kilometers per hour.
The project includes main bridge section, links and ports.
The estimated total investment is 72.6 billion Yuan (10.63 billion U.S. dollars) according to Xinhua.
(MacauNews)