Macau Legislative Assembly rejects extradition proposal
In an unprecedented move, a government proposal that would make it possible to sign extradition treaties with Hong Kong and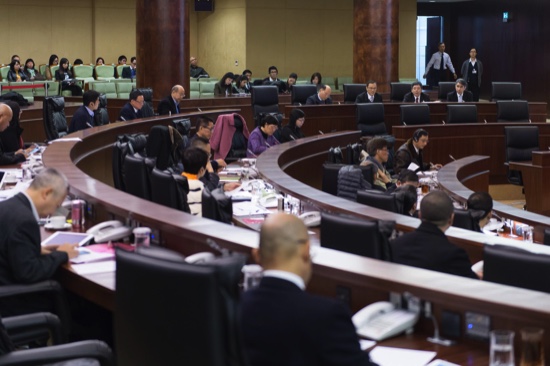 In an unprecedented move, a government proposal that would make it possible to sign extradition treaties with Hong Kong and mainland China has been rejected.
The Legislative Assembly blames the draft law's technical problems.
Last month, in an interview with TDM, Sonia Chan said a proposal paving the way for an agreement on the surrender of fugitives was brought to the Legislative Assembly late last year.
However, the Secretary warned that it would be difficult to reach a consensus between the different legal systems.
"As you know, our law is very different from that of those areas, in both aspects of the judicial tradition, such as the respective regulations. When we think about creating a legislative measure of a mutual legal assistance agreement with Mainland China or Hong Kong or Taiwan, in the future, the legislative adaptation is not easy because of those differences. We are aware of the differences in the legal framework and hope that, among the four regions, there is a consensus to carry out the legislative work," she said.
And now the Legislative Assembly has turned down the draft law, in an unprecedented move for Macau's rubber-stamp parliament.
Assembly president Ho Iat Seng told Radio Macau in a written reply that the proposal "has technical problems" and was sent back to the government.
Ho says the legislature and the executive "are engaging in dialogue" to try to the overcome the issue.
The lawmaker says the government was expected to send the assembly a response "very soon".
However, Ho declined to disclose what problems were identified in the draft law, adding that would be "very difficult".
The New Macau Association has warned the agreements could allow for political activists, including those from Hong Kong, to be extradited to the mainland.
The proposal backed by the Executive Council in December would allow for the extradition of people wanted by China for crimes against national security or military crimes.
That would be the case even if there is no such crime in Macau, which would go against international extradition principles.
(Macau News / TDM)