Police smash online dating fraud gang
Police smash online dating fraud gang

Link copied
Afro-Asian scammers alleged to have stolen more than MOP 20 million; brought to book after joint operation with Hong Kong police.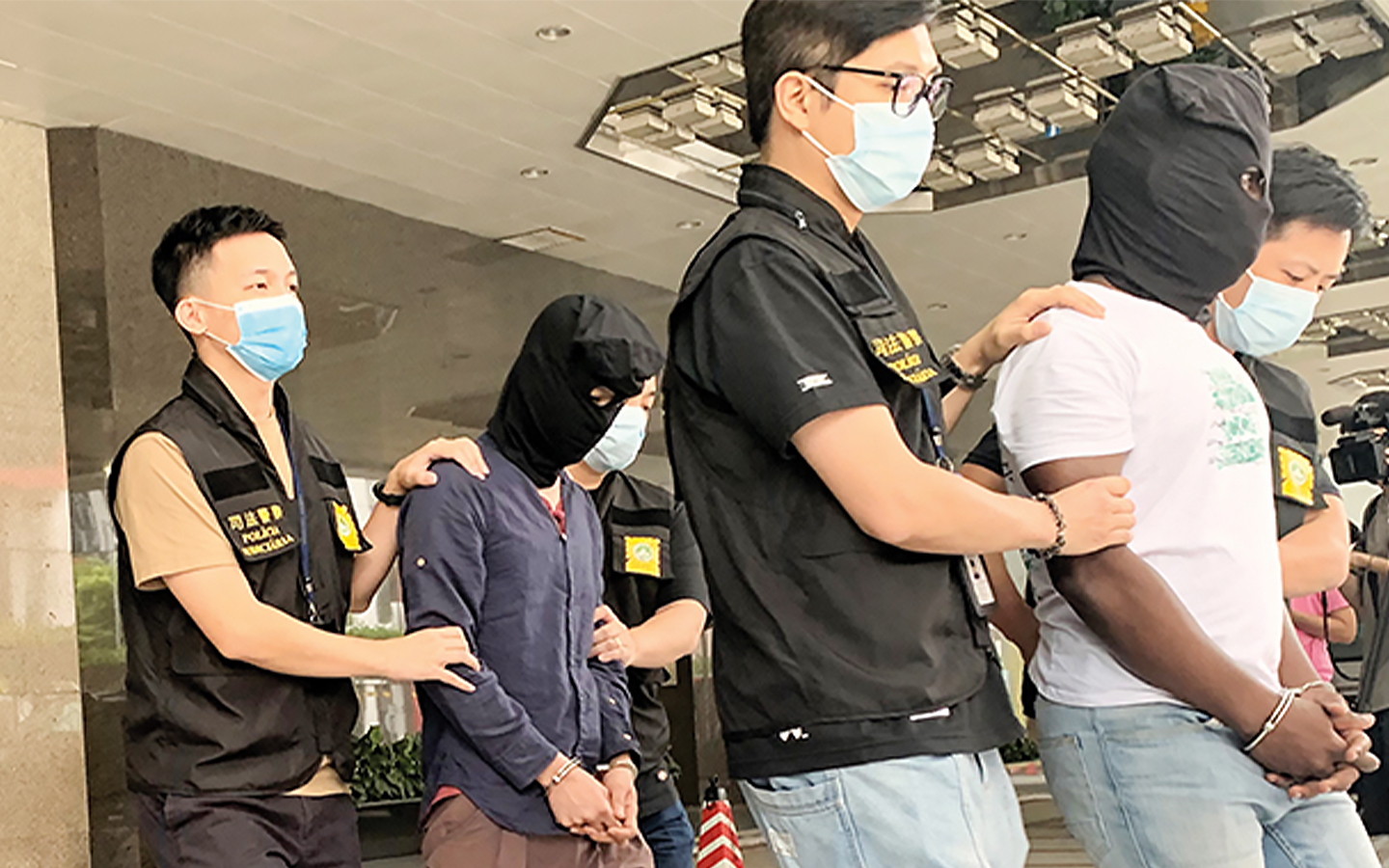 Seven online scammers, who are believed to have duped victims out of more than MOP 20 million, have been arrested in a joint Macao Hong Kong police operation.
Judiciary Police (PJ) spokeswoman Lei Hon Nei said four suspects were arrested in Macao and three in Hong Kong earlier this week.
The two gangs appear to have operated separately.
The four suspects arrested in Macao were a 43-year-old unemployed man surnamed Mamadou from Mali, the gang's suspected kingpin and his 40-year-old Indonesian girlfriend surnamed Pujiati who is a non-resident worker employed at a casino restaurant. The other two gangsters are a 29-year-old man surnamed Aung from Myanmar, a non-resident worker employed at a casino restaurant, and a 31-year-old local woman surnamed Lei who told the police that she works as an accountant.
The police spokeswoman said that due to the prevalence of online scams in Macao, Hong Kong and Southeast Asia in recent years, the local police and the Hong Kong police launched a joint operation in the middle of last month. 
After an in-depth investigation, the police discovered that the ill-gotten money was mainly remitted to Southeast Asia. Based on intelligence from various sources, the two police forces separately identified two gangs and swooped on Tuesday.
The PJ arrested the four suspects in several residential flats. Mamadou and his Indonesian girlfriend were arrested at their respective homes. PJ officers seized MOP 300,000 in cash, two ATM cards, more than 10 smartphones, a computer and a number of SIM cards at her home. The officers also seized a number of electronic devices and ATM cards in the other suspects' homes. The PJ believe that the gang was involved in at least five online dating fraud cases in Macao, with at least seven victims who had reported a total loss of about MOP 400,000. Besides the seven victims, PJ officers also discovered hundreds of unidentified payments totalling MOP 1.1 million, and the officers believe that there are still many victims who have not reported their cases to the police.
According to the spokeswoman, Mamadou refused to cooperate with the police and could not explain where all the money came from. Aung admitted to collecting money from the fraud victims at Mamadou's behest.
Pujiati was tasked with recruiting people who provided their bank accounts to receive the fraudulently collected money. Lei was responsible for providing her bank account for gang members to deposit the money. PJ officers discovered that Lei's account processed and remitted hundreds of unidentified payments. 
The spokeswoman said the PJ will contact the gang's other victims and track down the whereabouts of other possible suspects who are still on the run.
The spokeswoman said the Hong Kong police have also taken action in the past few days and arrested three gang members. The HK police seized evidence such as cash, bank account information and electronic equipment. The gang caught in Hong Kong was involved in at least 10 online crimes, involving about HK$20 million.
The Macao-based quartet has been transferred to the Public Prosecutions Office yesterday, facing fraud and money laundering charges, The Macau Post Daily reported.