Jobless youth cheats victims out of MOP 4,800 in bogus sex service scam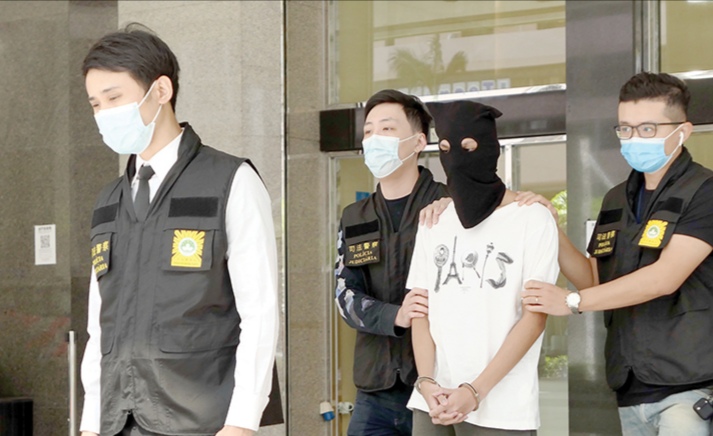 A secondary school graduate was arrested on Thursday for defrauding three male victims out of a total of MOP 4,800 (US$600) claiming that he could provide sex services for them, Judiciary Police (PJ) spokesman Choi Ian Fai said at a special press conference on Friday.
The suspect is a jobless 19-year-old male surnamed Chavez who finished secondary school this year.
According to Choi, one of the victims reported the case to the police last Sunday. He told the police that he came to know the suspect through a homosexual dating app on 3 October.
According to Choi, the suspect claimed that he could provide gay sex services and made an appointment with the victim to meet at a hotel in the city centre. Before the meeting was supposed to take place, the victim paid the suspect a total of MOP 3,800 in several transfers through an app.
However, after the payments, the victim did not receive any message from the suspect after he arrived at the hotel lobby. He suspected that he had been defrauded and reported the case to the police.
According to Choi, PJ officers identified Chavez based on information provided by the victim and his smartphone messages as well as transaction records of his payment app. PJ officers located Chavez, who lives in a flat in the city centre, and arrested him on Thursday. They discovered multiple transaction records in the suspect's smartphone as well as several smartphone prepaid cards. The Judiciary Police assume that Chavez applied for several payment accounts through his prepaid cards to cheat his "clients".
Under questioning, Chavez admitted to the gay sex scam, claiming that he had been unable to find a job after leaving school.
PJ officers confirmed that at least four victims were defrauded by the suspect, based on the data retrieved from the suspect's smartphone. Apart from the victim who reported the scam, the police have been able to contact two more victims, who paid the suspect MOP 300 and MOP 700 respectively, according to Choi. At the time of the press conference, the police had not yet been able to contact the fourth victim.
The PJ officers urged other possible victims to contact the police as soon as possible.
Chavez was transferred to the Public Prosecutions Office (MP) on Friday, facing an aggravated fraud charge.
(The Macau Post Daily/Macau News)
PHOTO © The Macau Post Daily/Iong Tat Choi