Hong Kong coronavirus surge continues with 133 more cases
Hong Kong reported Saturday a record number of new COVID-19 cases for the fourth consecutive day as it confirmed 133 new infections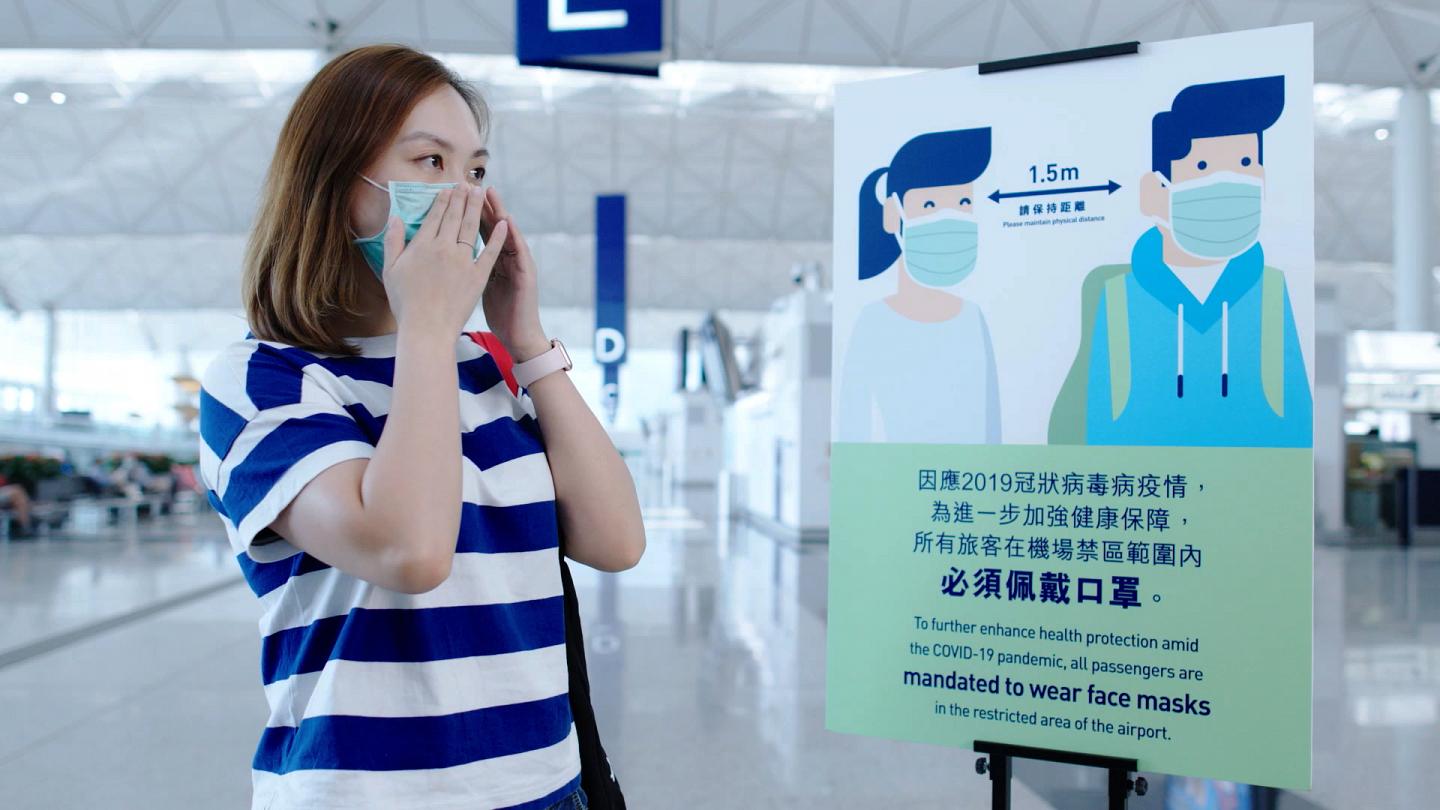 Hong Kong reported Saturday a record number of new COVID-19 cases for the fourth consecutive day as it confirmed 133 new infections by Friday midnight.
The Centre for Health Protection (CHP) says seven of the patients were recent arrivals from India and the Philippines.
So far, 71 of the patients are confirmed to be linked to previous cases, including around 50 who got the virus from family members or people they lived with. The rest contracted it from workplaces or gatherings.
Among them are three firefighters from Tsing Yi South Fire Station, where about two dozen staff will have to be tested.
Cases were also found at a Wan Chai restaurant, the Sai Ying Pun wet market and a care home for the elderly in Tai Po, while others were connected to a party in Tuen Mun which around 200 people attended.
A student living in a local university's dormitory is also among the new cases.
"We are seeing very high number of cases daily and the trend is still increasing, so we are very worried whether this situation can be controlled actually, and, without the participation of the general public it is very difficult," said Dr Chuang Shuk-kwan of CHP.
"I think in the coming two weeks … we have to observe very closely and see whether the social-distancing measures as adopted by the general public will take effect," she told a press conference.
Two coronavirus patients died on Saturday, including a 60-year-old man with heart disease, raising the death toll in the city to 18, of which 11 – 61 per cent – came in the past two weeks.
To handle the drastic surge of cases, the Hospital Authority said 22 general out-patient clinics will also start handing out specimen bottles from Monday.
Meanwhile, Chief Executive Carrie Lam Cheng Yuet-ngor says she is not planning to implement a lockdown or issue stay-at-home orders as Hong Kong grapples with its biggest coronavirus outbreak, saying reports of such measures are "fake news" or "malicious rumours".
In a post on her Facebook page on Saturday, she said taking such drastic measures would be "far-reaching and should be handled very carefully", adding that there was still room to further restrict the use of some premises or to stop people going out.
"We should take into account Hong Kong's actual situation and unless there is really no other choice, we will not adopt such extreme measures," she wrote.
"The emergence of a large number of clusters at the same time, and the diverse background of confirmed cases, makes the work of tracing close contacts and cutting transmission chains very difficult," she wrote.
Lam said testing was being boosted, with about 10,000 tests a day carried out in the past 10 days. Testing capacity will be boosted to 50,000 a day by early next month.
(RTHK/Macau News)
PHOTO © Euronews