Hong Kong confirmed Sunday 72 news cases and five deaths
Hong Kong's third wave of COVID-19 continued to show signs of slowing down as the city marked a week of recording only double-digit daily increases to its infected tally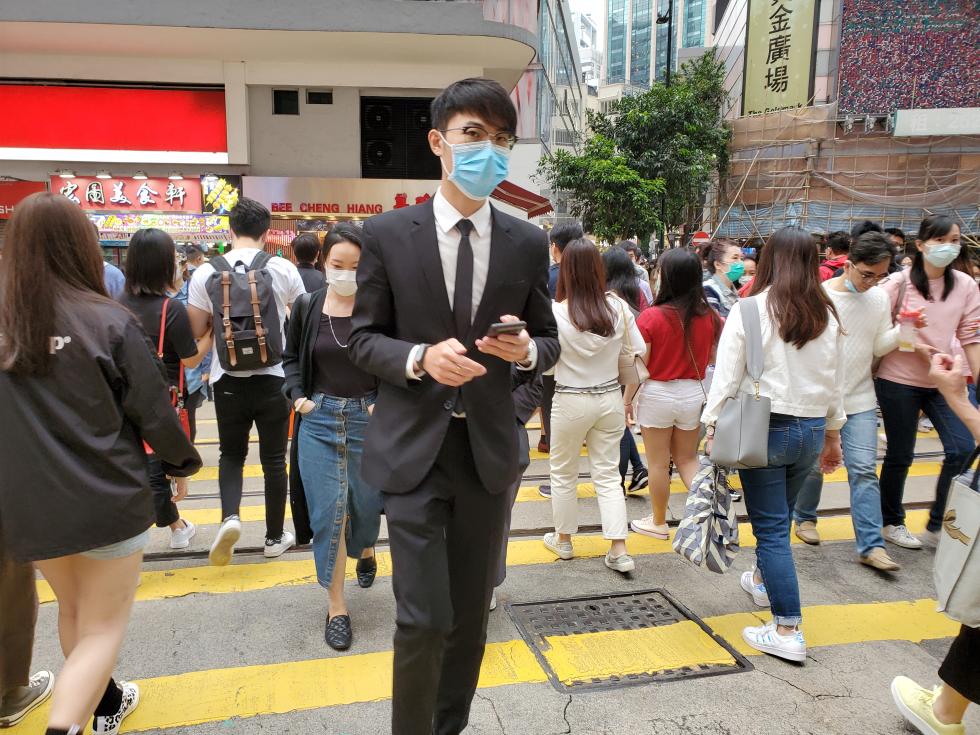 Hong Kong's third wave of COVID-19 continued to show signs of slowing down as the city marked a week of recording only double-digit daily increases to its infected tally, according to the South China Morning Post.
Health authorities on Sunday confirmed 72 new cases and five more deaths.
"The latest figures took the city's coronavirus case total to 4,079, with 52 related deaths, but the tally looks set to rise further as about 40 others tested preliminary positive," said the Post.
Hong Kong witnessed in July an extended run of 100-plus new cases per day, prompting the government to introduce its toughest social-distancing measures to date, before advancing plans this week for mass COVID-19 testing.
Among the new infections, 63 were locally transmitted and the origins of 24 of those had not been traced yet.
Dr Chuang Shuk-kwan, head of the centre for health protection's communicable disease branch said that nine of Sunday's cases were imported, including six people from a cargo vessel arriving in Hong Kong from Malaysia.
Chuang said four seamen from the Philippines and one from Ukraine tested negative for COVID-19 when they boarded the ship in Hong Kong last month, and no crew changes were made when the vessel sailed to Singapore on 21 July and Malaysia on 26 July, before returning to the city. "It's really hard to say what the source of the outbreak is," she said.
Sources said on Sunday that within the next few days, air arrivals would be tested for COVID-19 at the airports on the departure level, rather than at AsiaWorld-Expo, which the government is expanding for community quarantine.
On Friday, the government announced that every Hong Kong resident would be eligible for one free coronavirus test in a massive voluntary programme starting in two weeks with the help of medical experts from mainland China.
The tests would be conducted by three mainland-linked laboratories: BGI, Kingmed and Hong Kong Molecular.
Anthony Wu Ting-yuk, a director of Sunrise Diagnostic Centre that is under BGI, said on Sunday that the equipment in his labs in Hong Kong would be ready in a week.
He said testing would take two weeks if all of the city's 7.5 million people signed up, even though medical experts said such a mass undertaking would ideally be completed within five days, because the coronavirus spreads easily.
"If we can find those [invisible coronavirus carriers] so they can no longer infect other people in society, it would be very helpful in Hong Kong's fight against COVID-19," Wu said.
Wu dismissed fears the samples would be sent across the border so the mainland authorities would have residents' DNA, stressing personal data would be destroyed after the tests were completed.
Citing other experts who attributed the third wave to aircrew and maritime workers previously being exempt from COVID-19 testing, he said risks remained because the privilege was still in place for more than 20 other groups – including directors of Hong Kong-listed companies, and owners of Hong Kong companies with factories across the border.
(SCMP/Macau News)
PHOTO © boell.de