Hengqin GDP up 8.5% to US$7 billion in 2021
Hengqin GDP up 8.5% to US$7 billion in 2021

Link copied
Latest results point to an increasingly rosy future for Macao's dynamic new neighbour.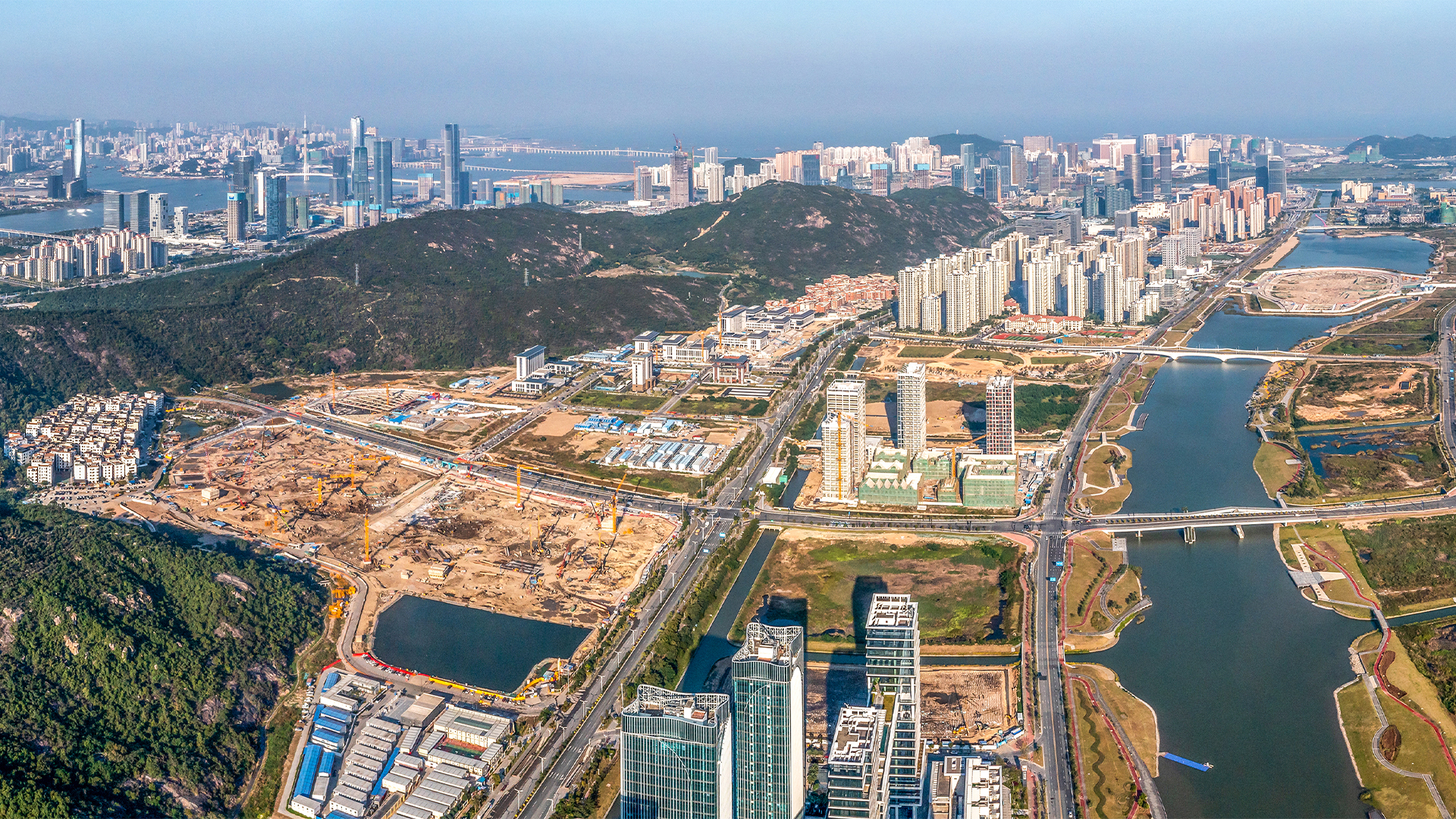 The annual regional Gross Domestic Product (GDP) of the Guangdong-Macao Intensive Cooperation Zone in Hengqin went up by 8.5 per cent year-on-year to 45.46 billion yuan (US$7.15 billion) in 2021, a growth rate of 0.4, 0.5, and 1.6 percentage points higher than the national, provincial, and municipal average. 
The two-year average growth rate stood at 6.3 per cent, signifying a steady momentum for Hengqin's economic situation, the zone's Statistics Bureau reported. 
General public budget revenue rose by 14.3 per cent to 10.87 billion yuan (US$1.71 billion) in 2021 and the total since the zone's establishment in September 2021 was 2.58 billion yuan (US$404.97 million).
Fixed-asset investments grew by 12.9 per cent year-on-year. Investments for education expanded by 76.2 per cent, contributing to Hengqin's development. 
The zone was home to 54,437 business entities by the end of December.
Among the 7,366 foreign-funded companies, 4,761 are invested by Macao parties.
The number of newcomers in December was 530, 62 of whom were Macao-funded.
The operating revenue of large service industries climbed by 37 per cent to 29 billion yuan (US$5 billion) from January to November 2021.
Total retail sales of consumer goods amounted to 1.49 billion yuan (US$233.61 million) last year and the figure for wholesale and retail hit a record high of 1.02 trillion yuan (US$16 billion) with a year-on-year increase of 26.3 per cent.
Total volume of cross-border renminbi settlement during the January-December period increased by 47.9 per cent to 232.12 billion yuan (US$36.49 billion) and the added value of the zone's financial industry grew by 10.3 per cent compared with the same period last year.
Total import and export volume soared 53.3 per cent to 31.47 billion yuan (US$4.95 billion) in 2021.
The export volume increased by 52.2 per cent to 13.98 billion yuan (US$2.2 billion) while import volume was up 54.1 per cent to 17.49 billion yuan (US$2.75 billion).
At the end of 2021 the zone's development as 60.4 per cent of its employees were under the age of 35 as of the end of 2021.
Hengqin's employed urban population grew by 2,544 and the registered unemployment rate fell to 1.71 per cent.