Macau government changes Studio City's land lease to 4-star hotel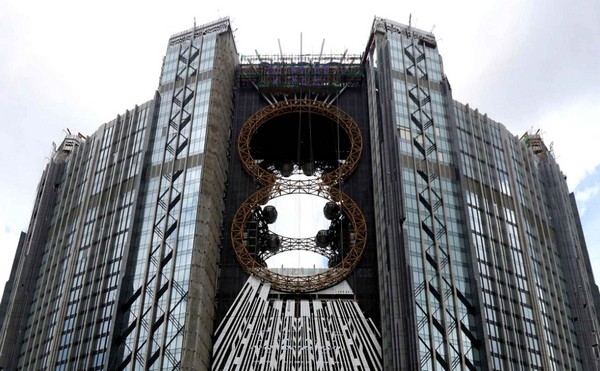 According to the Official Gazette (BO) on Wednesday, Secretary for Transport and Public Works Raimundo do Rosário has given the green light to MelcoCrown Entertainment's (MCE) request to change the land-use purpose of Studio City in Cotai from its original 5-star to 4-star hotel status.
The plot of land, which covers an area of 130,789 square metres, is to being used for the gaming company's Hollywood-themed hotel resort which is slated to open onOctober 27.
The gazette said the casino operator had requested to change the hotel rating to 4-star back in May, while other details of the lease are to stay the same, because the company felt that a 4-star hotel would better serve the purpose of the hotel resort.
The company headed by Lawrence Ho Yau Lung will be paying the government 3.9 million patacas per year for the land lease, the gazette stated.
Meanwhile, power utility CEM had agreed to return two plots of land near Estrada da Barragem de Ka Ho in Coloane, leased from the government for the construction of a power plant in the late 1980s. The two plots of land cover an area of 6,389 square metres and will now be added to the site of a new prison.
(macaunews/macaupost)