Full-time employees in gaming industry down 0.8 percent
The gaming industry's number of full-time employees dipped by 0.8 percent year on year to 55,794 at the end of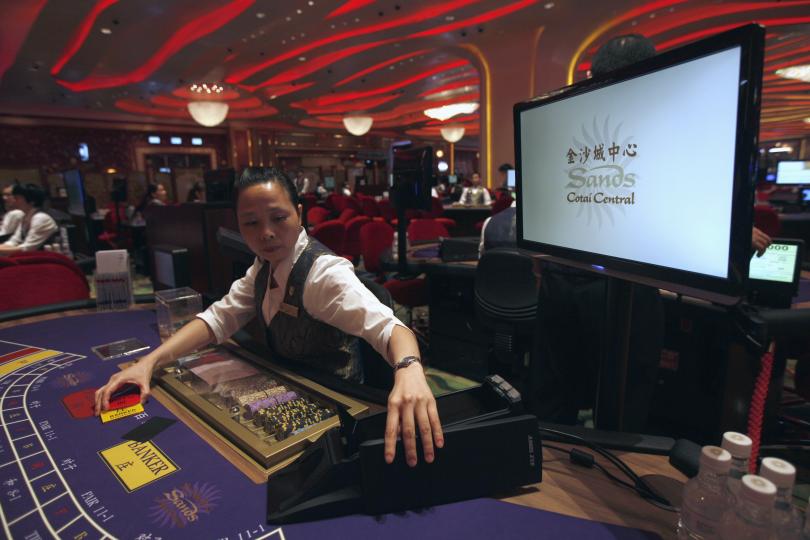 The gaming industry's number of full-time employees dipped by 0.8 percent year on year to 55,794 at the end of last year.
The number of dealers (croupiers) dropped by 2.4 percent to 24,039, the Statistics and Census Bureau (DSEC) said in a statement on Tuesday.
Gaming industry staff accounted for about 14 percent of the city's labour force at the end of 2016.
Macau's labour force stood at 389,900 in the DSEC employment survey period between November last year and January.
In December, full-time gaming industry employees' average earnings – excluding bonuses – stood at 21,990 patacas, a year-on-year increase of 1.7 percent.
Dealers' average earnings rose by 0.3 percent to 18,840 patacas.
The industry reported 555 job vacancies at the end of last year, up by 93 from a year earlier. Most of the vacancies were for clerks and service and sales staff.
Some 30.3 percent of the vacancies required work experience, while 85.2 percent required senior high-school education or lower. Some 94.3 percent and 43.6 percent of the vacancies required knowledge of Putonghua and English respectively.
The employee recruitment rate (1.2 percent) and job vacancy rate (1.0 percent) rose by 0.5 and 0.2 percentage points year on year respectively, while the employee turnover rate (1.4 percent) fell by 0.4 percentage points.
The DSEC statement said "these indicators suggested that the human resources situation of the gaming sector was relatively stable" in the fourth quarter of last year.
(Macau News / The Macau Post Daily)