The Manor's new 'Celebrate Sustainability' menu puts eco-conscious dining in the spotlight
The Manor's new 'Celebrate Sustainability' menu puts eco-conscious dining in the spotlight

Link copied
On 8 September, The Manor restaurant at The St. Regis Macao launched an environmentally conscious menu to encourage more sustainable dining in Macao.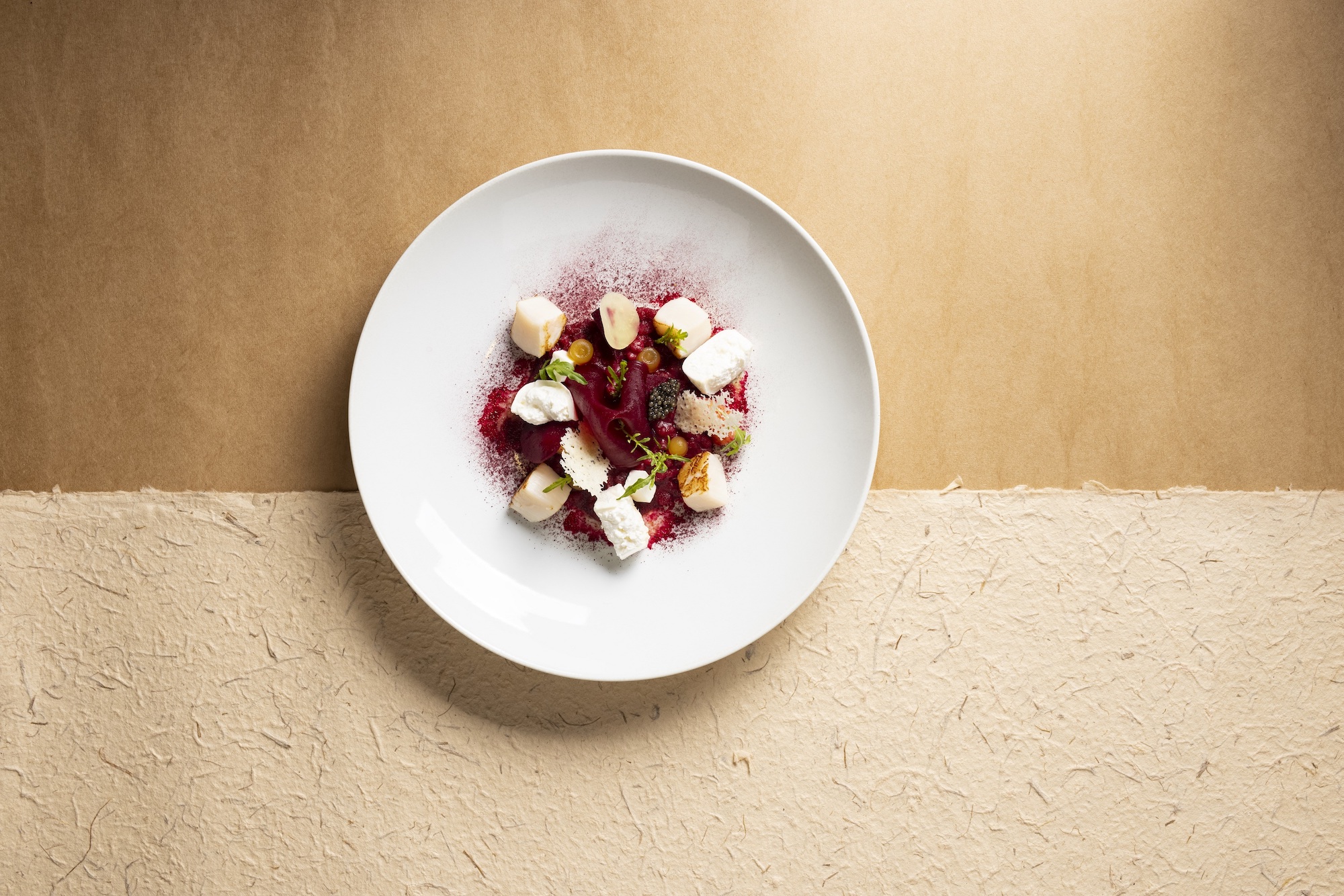 Macao is spoiled for choice when it comes to culinary experiences. But when we sit down for a meal, how often do we consider the environmental impact of what we're consuming? 
The St. Regis Macao – recognised by the Macao Government Tourism Office with a 2019 Green Hotel Gold Award – hopes to raise awareness about the environment with a new 'Celebrate Sustainability' menu, which debuted at The Manor on 8 September 2021.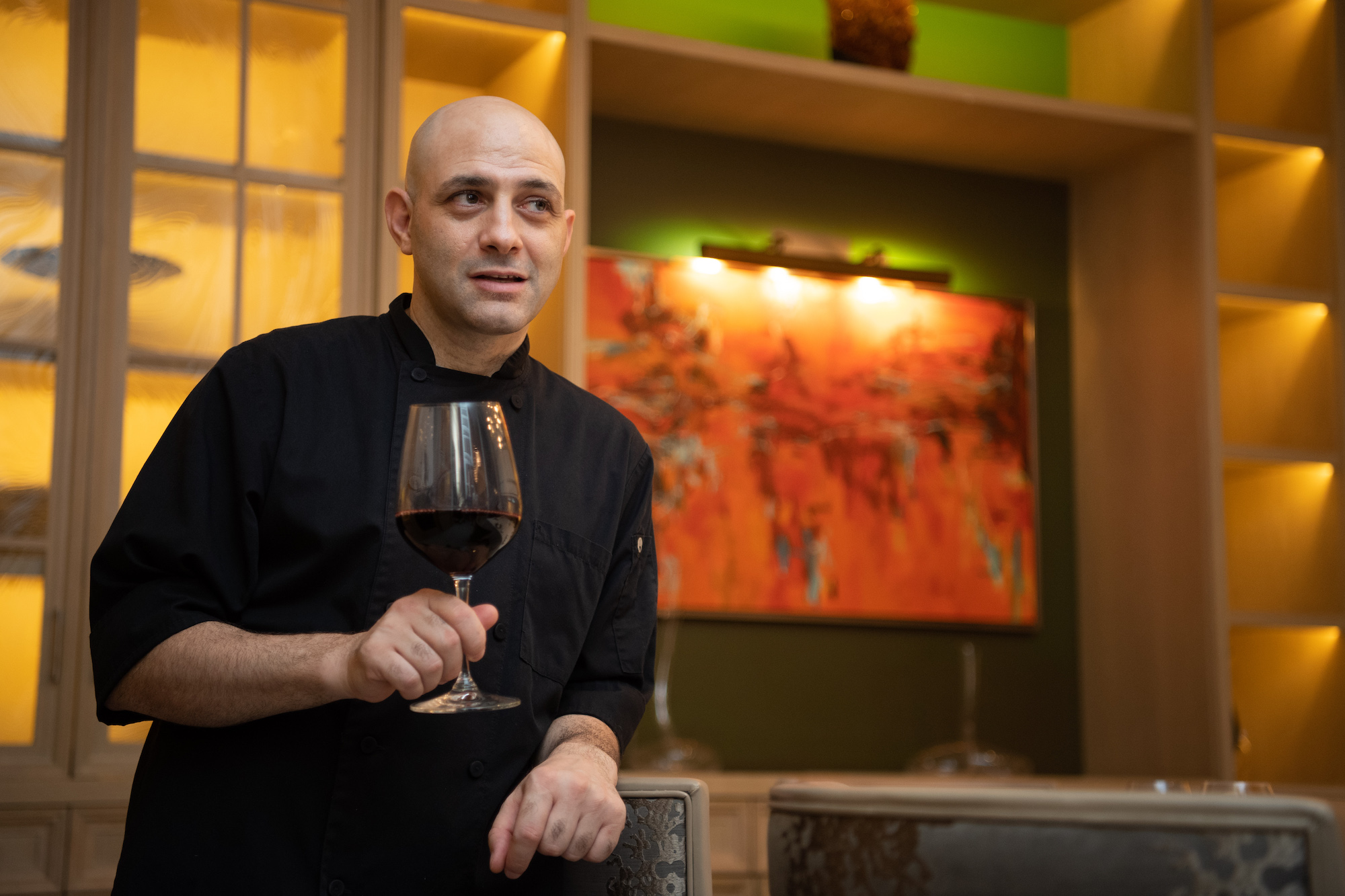 Designed and executed by Executive Sous Chef Michele Dell'Aquila, the six-course set dinner menu celebrates a handful of carefully selected, sustainably produced ingredients. The dishes range from savoury barley risotto dish to Canary Island "Aquanaria" sea bass, Tuscan zolfini beans, barley risotto, grass-fed True Born beef from Portugal, and certified natural yoghurt from Ireland – all paired with sustainable or biodynamic wines. 
"I wanted to create something different," says Dell'Aquila. "A menu that centres on ingredients that have been responsibly produced in natural, chemical-free environments, hold internationally recognised certifications and honour family traditions."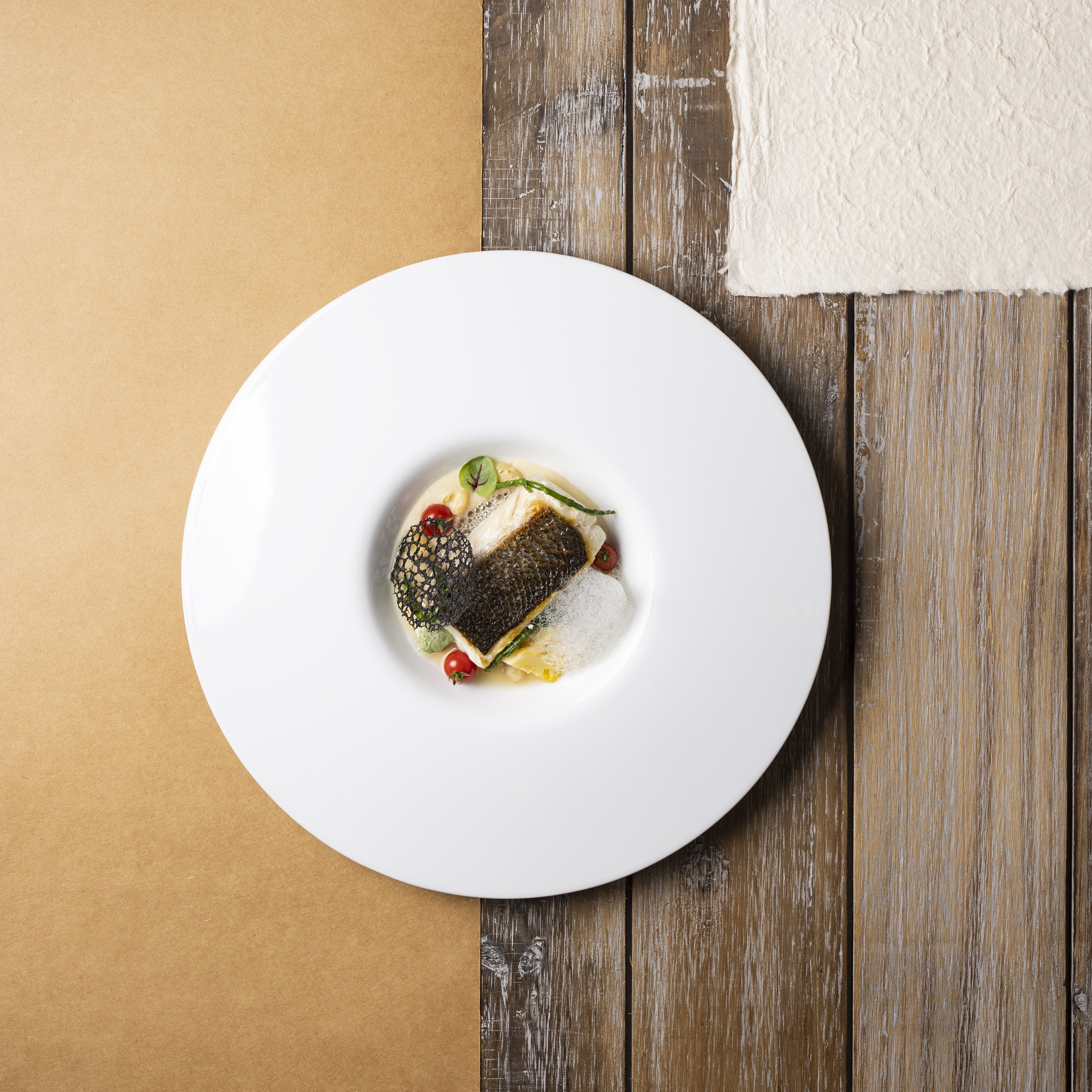 Through his new menu, the Italian chef hopes to raise awareness about more sustainable dining as a long-term lifestyle, not just a passing fad. "[The idea of] sustainability is becoming important to people. We need to be thinking about the next 20 years – how are we going to protect our environment? How can we change our dining habits?"  
In Macao at the moment, Dell'Aquila says he's noticed a few menus sporting a handful of plant-based dishes or sustainably produced ingredients, but rarely does he see a well-planned menu that takes the matter to heart. "It's a new adventure for everybody," he says.
Fresh inspiration, clean ingredients
As one of the star ingredients on the 'Celebrate Sustainability', the chef and the hotel's procurement team chose True Born beef for a tenderloin starter and two main dishes. This premium beef has been raised in a natural ecosystem in Monte do Pasto, Portugal, where the cattle can roam free in the open air and enjoy custom-made grain-fed meals.  
What's more, the Dutch Society for the Protection of Animals has awarded the True Born with a three-star Better Life Label which recognises sustainable, natural and humane animal husbandry.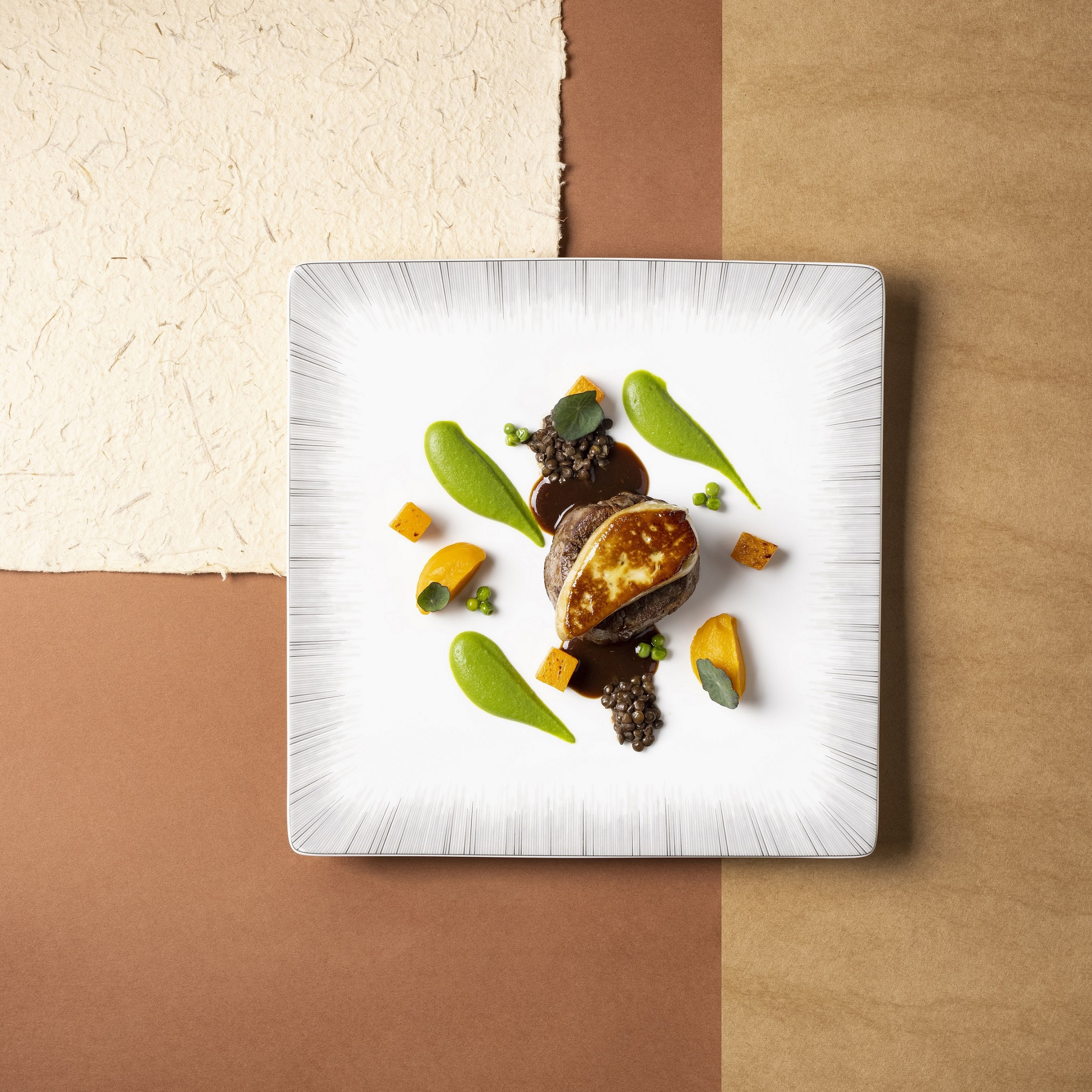 "We cook the beef extremely carefully to honour its subtle flavours. My idea is to focus on single ingredients – each dish centres on one [sustainable] ingredient with complementary flavours," says Dell'Aquila. "I am also looking for ingredients that have a history or family tradition." 
"We have made big changes to include more plant-based dishes on our menus. Currently, meat takes up 20 per cent because I am focusing more on vegetables."
The chef also makes an effort to minimise food waste in his kitchen. "In my mind, it is my responsibility as a chef to teach the team to use food properly, to reduce wastage," he says. "You cannot avoid the wastage altogether, but you can reduce it to as little as possible." 
Greens in focus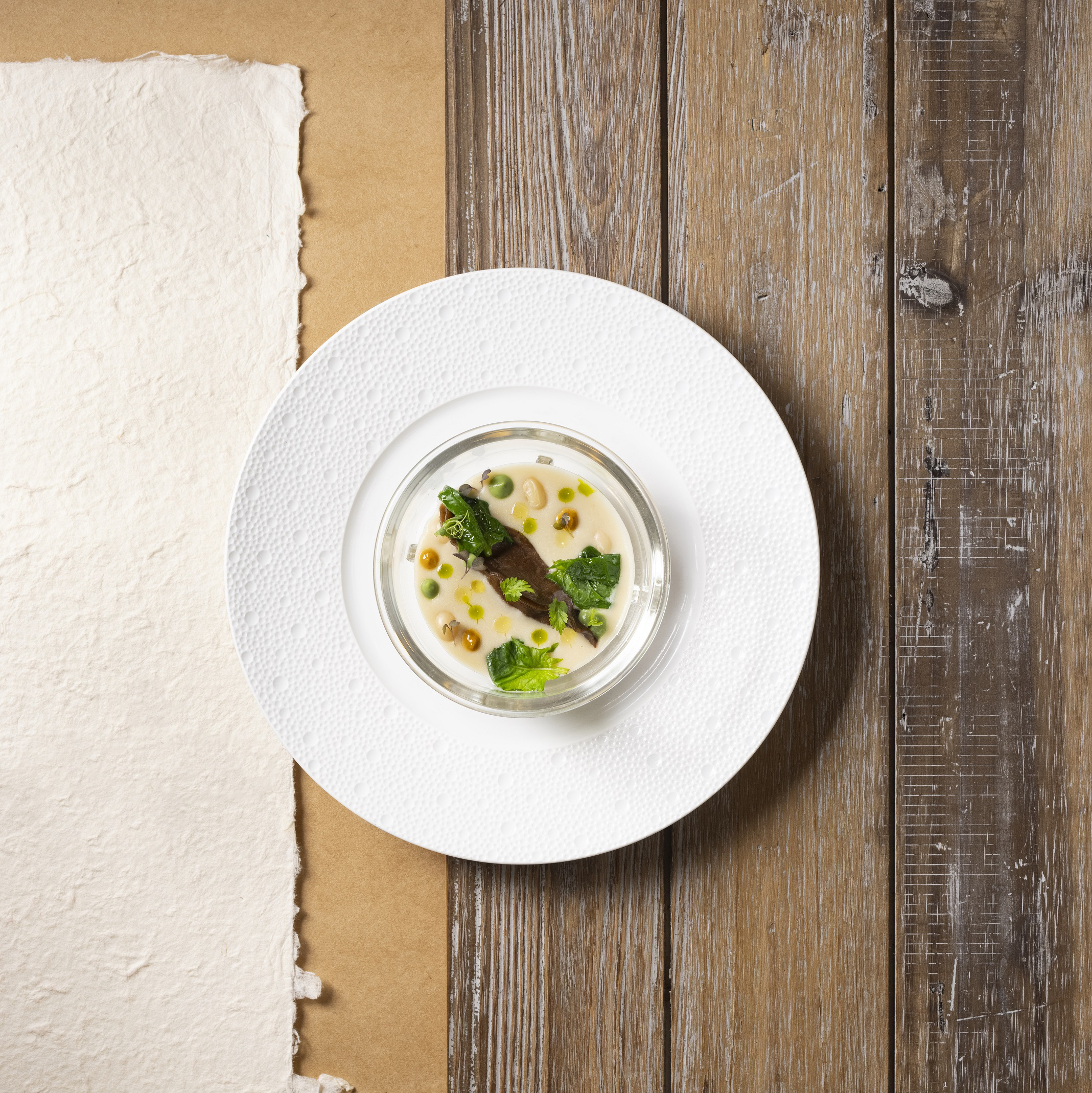 Among the vegetables on the menu is the humble zolfini bean. Also known as the "bean of the hundred", these small yellow beans from Tuscany are grown in natural, small-scale environments at altitudes of 250-600 metres above sea level. 
They're traditionally sown on the 100th day of the year (hence their nickname). That's roughly when the soil temperature is optimal for seeding. Over the years, these beans have become extremely rare due to their delicate nature and low yield. 
Fortunately, grassroots food organisations like Slow Food have helped to revive their cultivation in Tuscany, where roughly a dozen producers grow the beans following strict organic and natural methods.  
"I really respect this tradition, which has been done in a natural, low-impact way for a long time," says the chef. "The farmers don't add anything and only sow them one day a year, making them a very special product." 
In addition to zolfini beans, Chef Dell'Aquila also features barley, beluga lentils and French beans – all seasonal choices cultivated using traditional methods. "In Italy, we have a tradition to use a lot of different grains and beans in the winter." 
A sweet finale
Following the main dish – a choice between a True Born tomahawk or sirloin – the ambitious menu draws to a light, graceful close with a panna cotta made with Glenilen Farm yoghurt. 
This family-run farm in Ireland has been a member of the country's Origin Green programme since 2013 and has taken significant steps to reduce its environmental impact over the past decade, from installing solar roof panels to harvesting water, recycling, and careful sourcing of key ingredients along the supply chain. In addition, the yoghurt is totally natural, containing zero additives, preservatives and minimal sugar.     
Now in his 13th year in Macao, Dell'Aquila believes this is the right time to launch a more sustainable menu. Over the years, he has observed the tastes, lifestyles and mindsets of his diners evolve. More people are looking for dining experiences that pique their palate without harming our environment, he says.
"At The Manor, we want to bring more interesting, responsibly sourced products to diners and a lot of this comes down to thoughtful sourcing," says Dell'Aquila. "For me, it's very important to give customers choices and show them something new. But whatever we do, we have to keep the environment in mind. This is just the first step toward more sustainable dining experiences in Macao."
Try The Manor's six-course "Celebrate Sustainability" menu with wine pairings to celebrate seasonal ingredients and low-impact production methods. Book your reservation today: +853 2882 8898, themanor.macao@stregis.com.