Fitch upgrades Macau's long-term credit rating to AA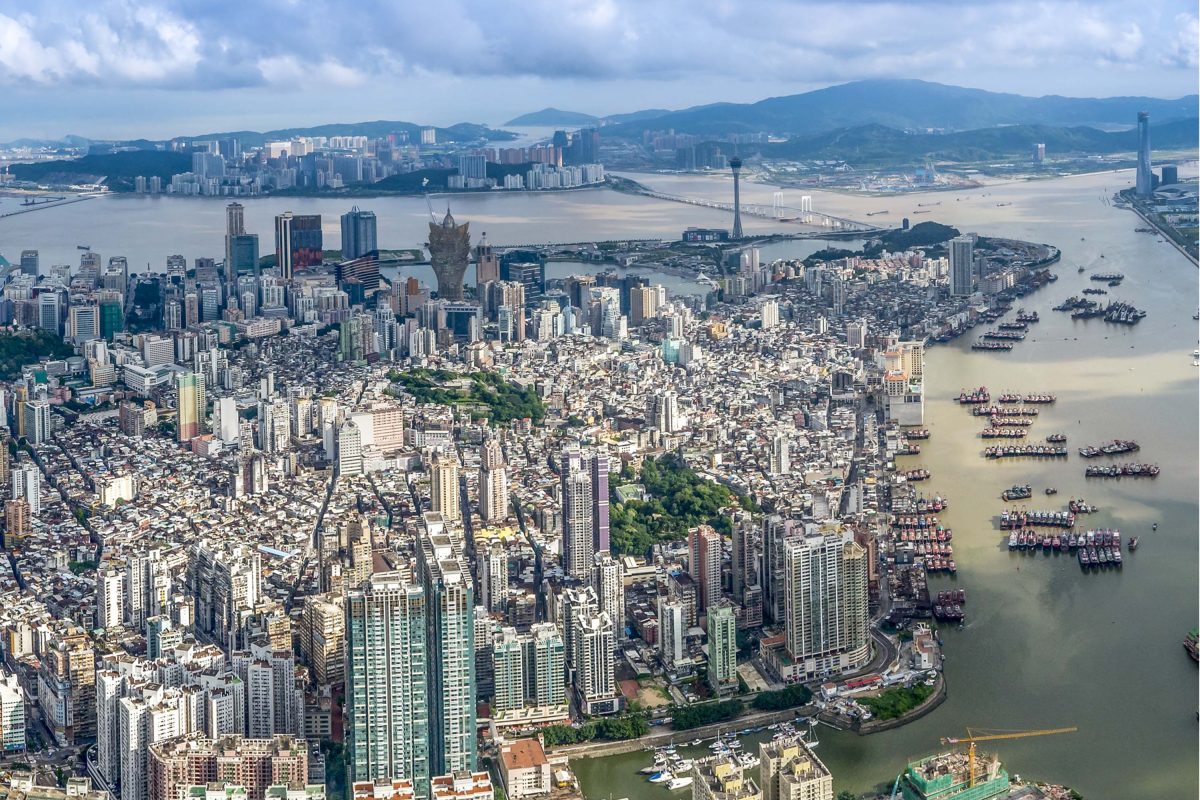 Fitch Ratings has upgraded Macau's Long-Term Foreign-Currency Issuer Default Rating (IDR) to AA from AA-, pointing out that "the outlook is stable".  The upgrade has lifted Macau to the agency's second highest rating for Long-Term Foreign Currency IDRs.
According to the US agency's Rating Definitions, "IDRs opine on an entity's relative vulnerability to default on financial obligations." AA ratings denote expectations of very low default risk, and they also indicate very strong capacity for payment of financial commitments.
"This capacity is not significantly vulnerable to foreseeable events," the statement notes. Consequently, the expectations of Macau's default risk are very low.
According to Tuesday's statement, Macau's IDR upgrade reflects a number of key rating drivers, such as the fact that the Macau government has "demonstrated a commitment to fiscal prudence through a period of gaming windfalls and a heavy revenue shock."
As a result, the agency says, Macau's "fiscal and external balance sheets have strengthened to levels that more than offset the significant risks associated with its narrow economic base and concentration on mainland Chinese gaming tourism."
According to the Macau Post Daily, Fitch estimates that Macau's real GDP grew 8.7 percent last year, following three years of consecutive declines. The government is slated to publish its official GDP figures for last year on February 28.
The agency forecasts real GDP growth of 5 percent this year, "a view that incorporates a moderation in gaming revenue growth to around 10 percent, and a continuation of ongoing infrastructure initiatives aimed at enhancing the territory's connectivity and attractiveness as a tourist destination."
Fitch estimates that Macau's fiscal surplus rose to 10 percent of GDP last year, up from 6 percent in 2016, "due to a surge in gaming revenues and continued expenditure restraint." The agency predicts a 2018 budget surplus of 7.2 percent.
The statement notes that "a Basic Law requirement that Macau maintain balanced budgets and avoid deficits also provides an important policy anchor to safeguard the territory's medium-term fiscal sustainability."
The statement pointed out that "Macau is the only Fitch-related sovereign globally without any outstanding government borrowings." Fitch estimates that Macau's fiscal reserves were about 137 percent of GDP at the end of last year, equivalent to 5.6 times the planned 2018 budgetary expenditure.
The agency also underlines Macau's status as a "de facto monopoly provider of gaming services" in China.
"Fitch projects the current account surplus will rise to 35 percent of GDP in 2018, up from an estimated 33 percent in 2017, and well above the 'AA' median of 2.1 percent," the statement said.
The agency's statement stresses that Macau's external balance sheets, both on a sovereign and economy-wide basis, are also "among the strongest across Fitch-rated sovereigns globally."
The agency estimates that Macau's sovereign net foreign assets stood at 176 percent of GDP and its economy-wide net external creditor position amounted to 216 percent of GDP last year, "both well in excess of the 'AA' peer medians of 38 percent and 24 percent, respectively".
Fitch also says in the statement it does not believe that negotiations on gaming concession renewals in the run-up to the expiry dates in 2020-2022 "pose a significant downside risk to the territory's near-term economy stability".
Fitch anticipates that the government will link concession renewals with further commitments by the six gaming operators to support its ongoing diversification efforts.
According to the statement, Fitch regards the mainland China exposures of Macau's banks as a potential risk. The agency estimates that mainland China exposures accounted for 37 percent of Macau's banking system assets at the end of the first half of last year, "the highest proportion among the eight Asian economies represented in our quarterly survey".
In response to the Fitch Ratings upgrade, the Macau Monetary Authority (AACM) pointed out in a statement that at the end of last November, total capital of Macau's fiscal reserve stood at MOP 487.1 billion.