Air Macau profits fell 70 per cent in 2015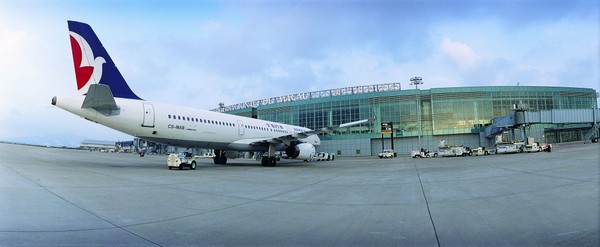 Air Macau ended 2015 with net profits of 31 million yuan (38.3 million patacas at current exchange rates), representing a decrease of 70.58 per cent compared to the 106 million recorded in the previous year, according to the local daily Tribuna de Macau.
The data is contained in the annual report released on Wednesday by Air China, which owns a majority stake (66.9 per cent) in the capital of the carrier of the territory. In 2014 and 2013, the airline's net earnings had already suffered breaks to 51.18 per cent and 4.86 per cent respectively.
Although the majority shareholder has not given reasons for the decline in Air Macau profits, the analysis of 2015 data leaves behind the idea that the renewal of the fleet and the decrease in revenues and the flights occupancy rates have negatively influenced the financial results.
Between January and December 2015, Air Macau carried about 2.3 million passengers, 8.79 per cent more than the 2.12 million moved in the previous year. However, this improvement was counteracted by a decrease of 1.12 percentage points. On average, the carrier could only occupy 67.08 per cent of the seats available on its flights.
In the field of cargo and airmail, Air Macau benefited from an increase of 7.84 per cent to 17,153 tonnes processed.
Overall, the net profits of Air China grew 78 per cent to 6.8 billion RMB, compared to 3,800 million recorded in 2014, benefiting largely from fuel prices down.
(macaunews/Tribuna de Macau)