Meet Macao's everyday heroes: 4 young people save the day in their own way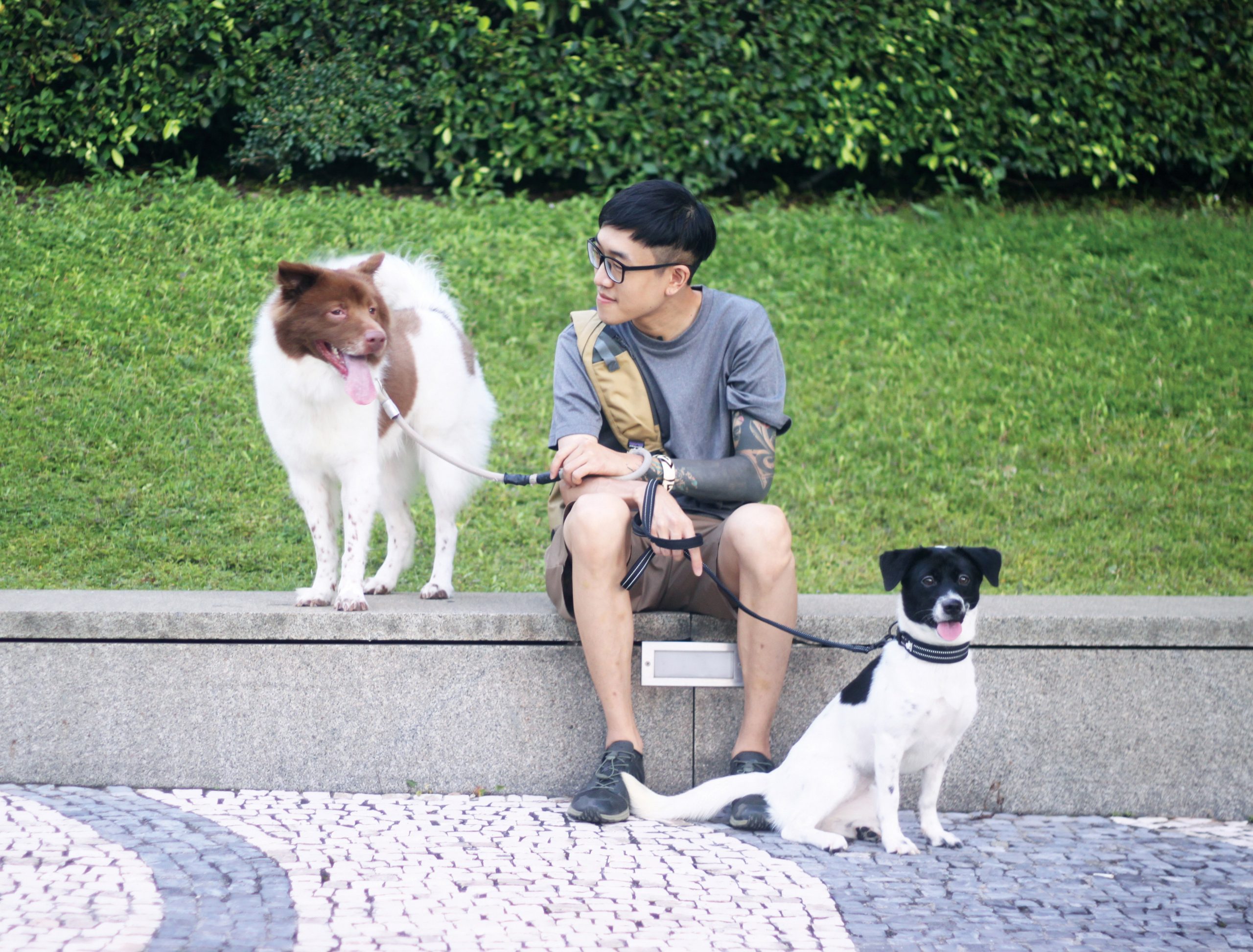 The world has been fascinated with heroes ever since tribes began swapping stories around the campfire in the early years of man. And this fascination continues to live with us today in movies, books and comics that focus on superheroes who inspire us, encourage us to do good and represent the qualities we would all like to possess. 
However, we also have an equally fervent interest in real heroes: those people who go the extra mile to help or save others in times of difficulty or danger. 
With this in mind, we have selected a group of four young people in Macao who we consider heroes. These men and women, all under 35 years old, each have an inspiring story to tell and we are proud to call them both selfless and courageous. 
Ram Bahadur Kutal Chhetri: The crime-fighter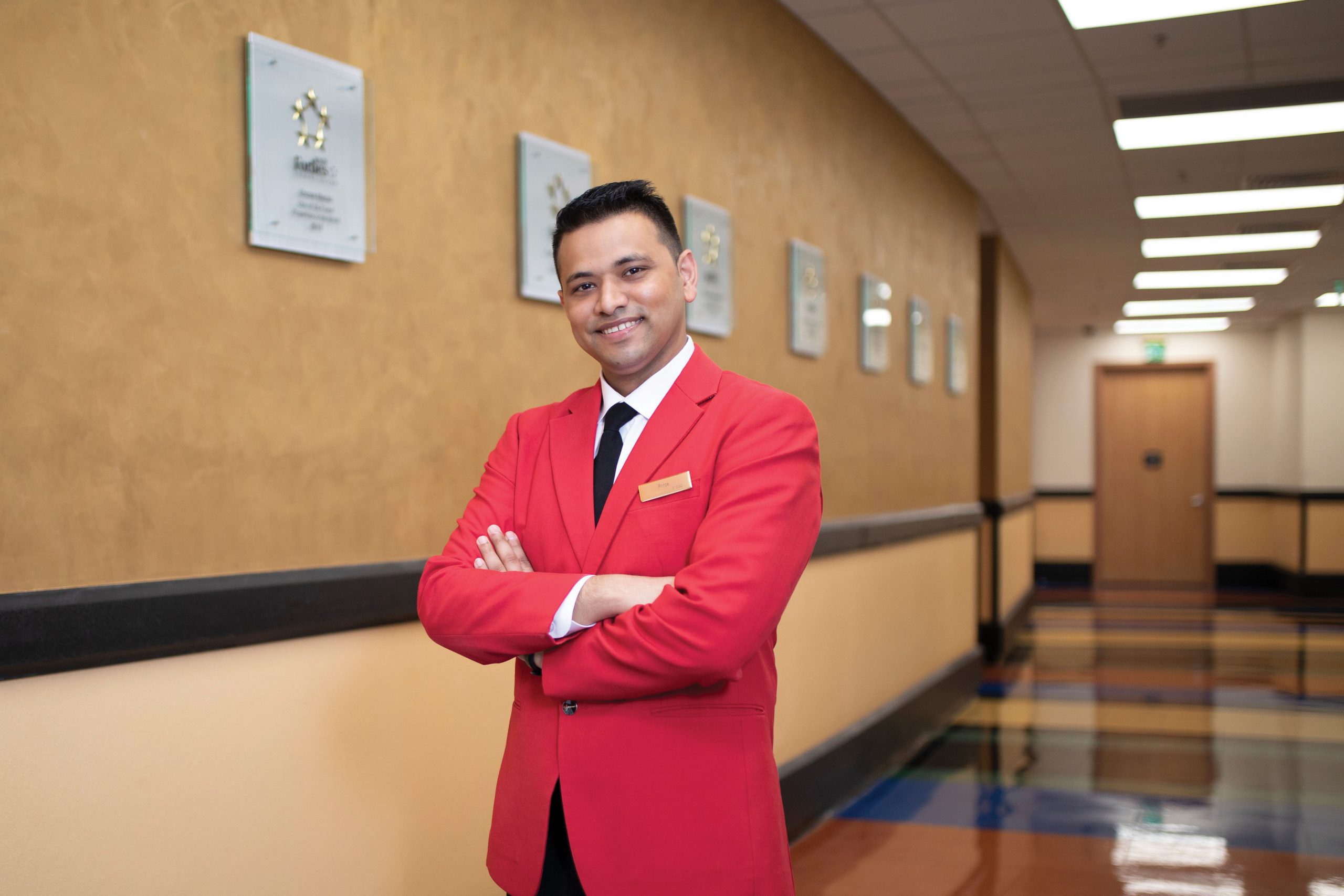 When you think of the term 'hero', you may conjure up an image of a crime-fighter who keeps the streets safe. In the case of Ram Bahadur Kutal Chhetri – a security officer at the Wynn Macao entertainment resort – that's pretty accurate. 
On a summer's evening in August 2018, Chhetri was walking along the busy Avenida de Almeida Ribeiro near Senado Square when he suddenly heard a woman shouting for help. He turned and saw a man running off down the street with what looked like a handful of money, dodging pedestrians along the way. 
Without a moment's hesitation, Chhetri took to his toes and ran after the thief. The chase went on for several minutes until Chhetri caught up with the offender at the end of a street and wrestled him to the ground. But the thief struggled frantically and produced a knife. 
He stabbed Chhetri twice in his left arm before taking flight. Chhetri got back on his feet and chased the offender into a car park, where he realised the thief's face would be caught on CCTV.
Chhetri's arm was covered in blood and, at that point, he stopped pursuing the thief. "I couldn't feel any pain when he stabbed me," says the 33-year-old. "All I'd wanted to do was to capture him." 
Instead of first going to hospital, he went to a nearby police station and reported the crime. The information he provided at the station proved vital. The police officers immediately went out into the city and caught the thief.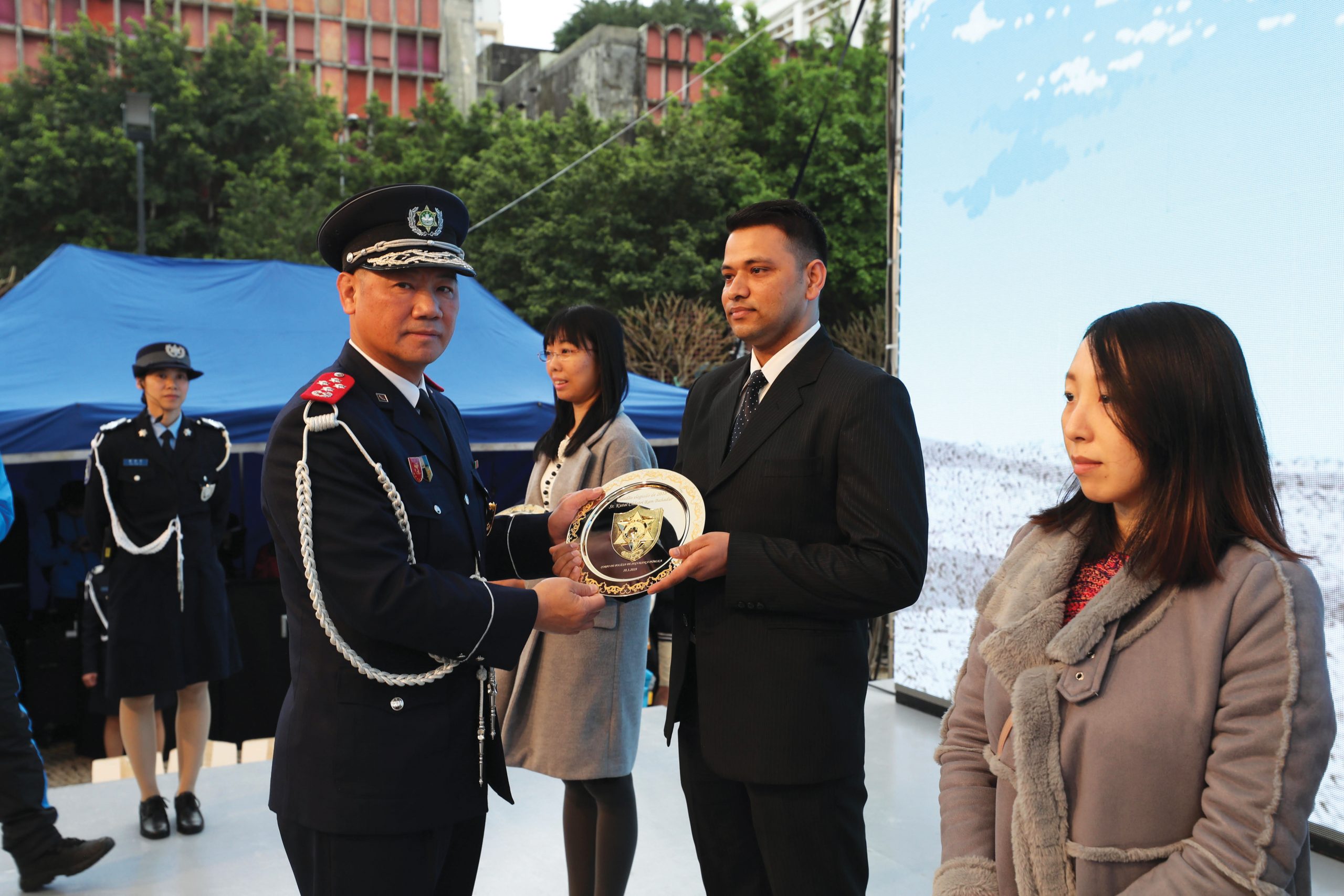 In 2019, Chhetri received a Good Citizenship Award from Macao's Public Security Police Force for his brave actions that led to an arrest. "Because I occasionally receive training from my current company on how to tackle criminals while also protecting myself," he says, "I have no fear in chasing bad guys anywhere on the streets."
"There are always bad people in our society but if we take action immediately, we can reduce crimes and help a lot of people. 'Keep helping others' is my personal motto."
Emma Chan: The community warrior
When Typhoon Hato wreaked havoc in Macao in August 2017, Emma Chan joined hundreds of young people who stepped up to voluntarily rebuild their hometown. 
"The damage Hato did to Macao was unprecedented," says the 28-year-old, recalling floodwaters that rose above waist height and debris covering the streets – not to mention the 12 people who lost their lives during the disaster and the many more who were hurt. "I was shocked. I wanted to do something to help."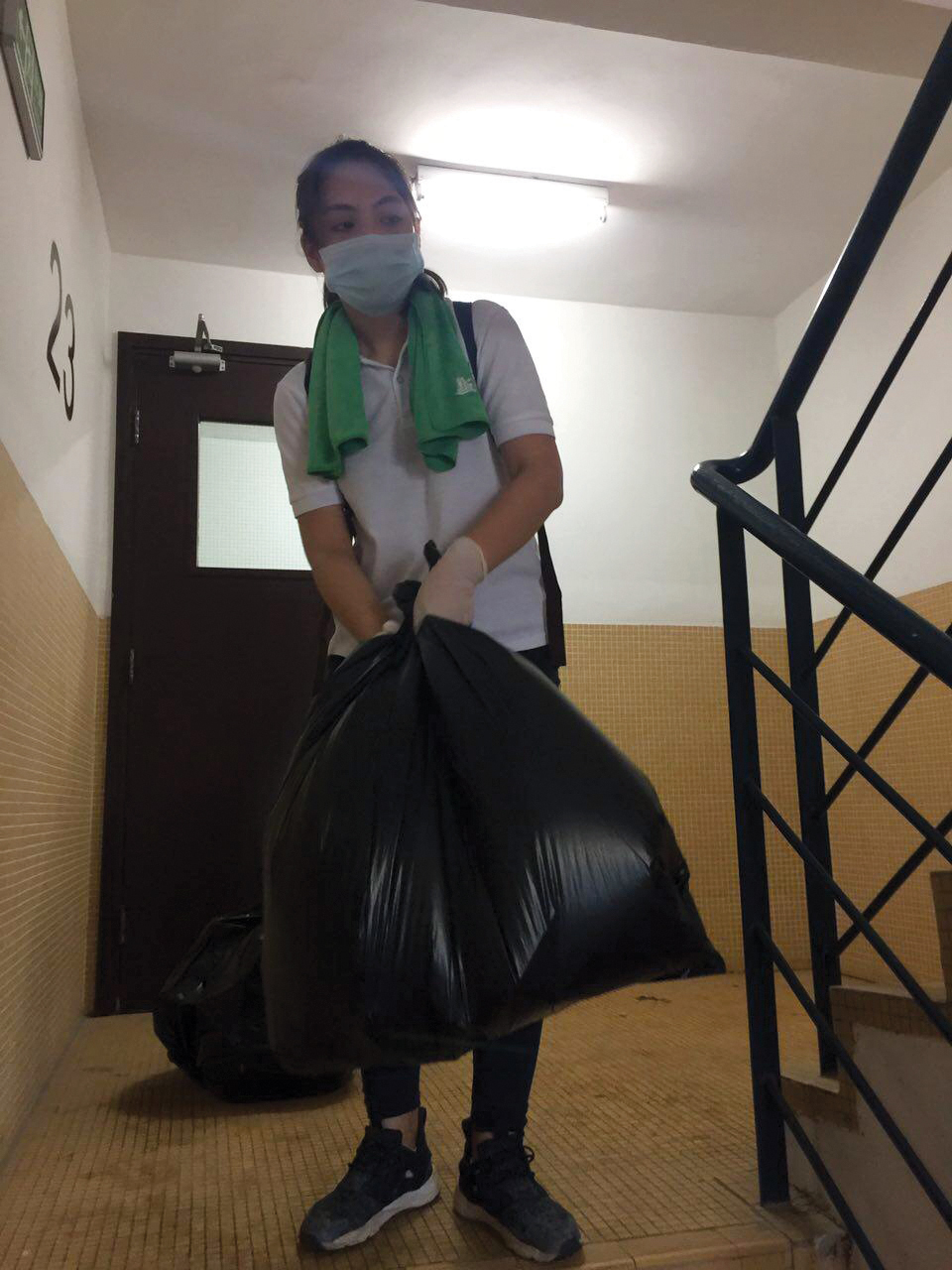 Immediately following the devastating storm, Chan joined a volunteer group near her home, in the Ilha Verde district, to help the elderly and provide essential supplies. Many buildings in the area lost power and water for more than a week after the typhoon. 
"After Typhoon Hato, I lost count of how many times I'd see a secondary school pupil doing hard physical work to help the elderly. They were the real heroes."
"We visited every apartment with an elderly resident," she says. "We found out who they were thanks to a list we were given by social workers who worked in those areas. We checked on the residents' wellbeing and found out whether they needed help with food or their water supply – or even just getting their rubbish to the local bins."
Chan also took on odd jobs and tasks around the neighbourhoods, from providing lights for water trucks to clearing rubbish from the streets. "I basically helped out with everything I could," she says. "If I could see something that needed doing or another volunteer or worker who needed help, I'd pitch in."
Chan says the senior residents were grateful for the work, time and effort that young volunteers like her put in following the tragedy of Hato. 
They were so grateful that society had not forgotten them at that difficult time for the city," she says. "To be honest, anyone who helped get Macao back on its feet after Hato should be remembered as a hero."
Delic Tang: The animal lover 
Even for those who can't ask for help, there are heroes waiting to come to their aid. Heroes like Delic Tang. 
In 2017, the Macao resident came across a post on Facebook about lost dogs in the city. He realised that many strays are actually pets that were lost and never found. 
The streets can be dangerous for these lost dogs. "They can starve to death or be hit by cars," stresses the 29-year-old. "Even if they are taken to the government's Municipal Kennel, they may face euthanasia if they don't have a microchip and nobody comes to claim them within seven days."
The Facebook post inspired Tang to become an independent volunteer animal rescuer. In late 2017, he started hitting the streets to save as many lost dogs as he could. It's not easy, as stray dogs tend to be fearful and distressed.
Tang must coax the animals to trust him, then deliver the animal to a veterinary clinic or shelter where they can trace the microchip. Tang recalls one particularly meaningful memory in 2018. After reading a post on Facebook about a lost dog lingering around an old building for a few days, he headed off with several leashes, towels, food, gloves and a small cage in tow. 
"It was like a negotiation scene that you see in the movies," he says. "I handed out food and water to the dog but I was also afraid of being bitten because I was rather inexperienced at that time."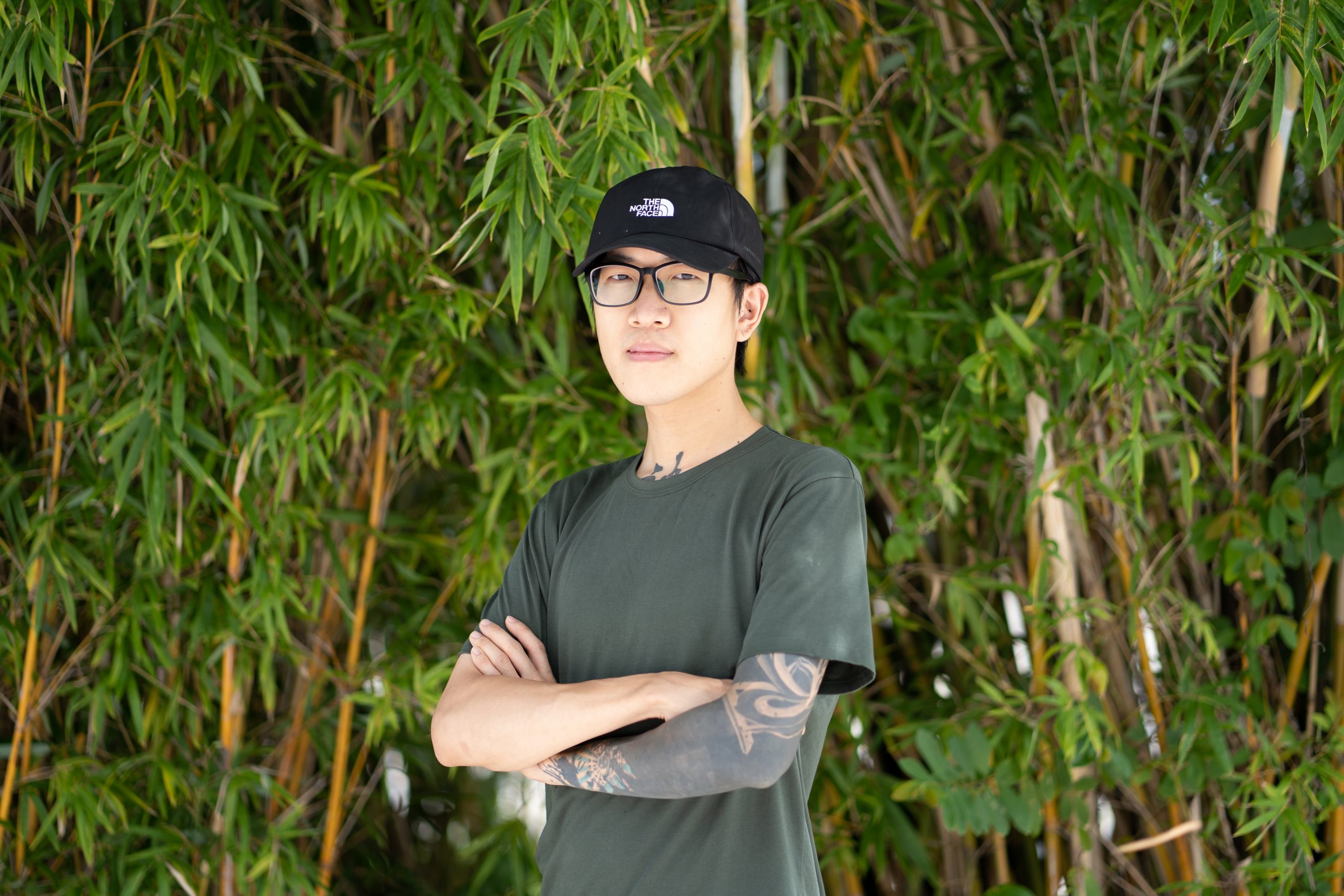 It took Tang an hour to coax the dog into the cage. The next day, the pet's microchip was scanned at a veterinary clinic and the owner was contacted. "She was very emotional when she was finally reunited with her dog," says Tang. "She cried and thanked me again and again."
Tang has helped roughly 15 street animals in Macao reunite with their owners or find new homes. He says he loves pets and now keeps 10 rescued animals in his apartment, including cats, dogs, birds, rabbits and guinea pigs. 
"I have learned a lot from taking care of different kinds of animals," he says. "Each animal has helped me to understand that it's important to think about things from their perspective. My personality has changed a lot since I became a rescuer."
Since animals cannot talk, he has learned to better understand their needs by looking after them day by day and putting himself in their shoes.  
Sheena Flor Tamayo: The storyteller
Growing up in Tondo – an impoverished region in Manila, the capital of the Philippines – Sheena Flor Tamayo had a tough start to her life. But she was determined to give her three younger sisters a chance to better themselves. 
So in 2016, Tamayo moved to Macao, where she could earn a higher salary and pay for all three of her sisters to go to university. As a tourism management graduate from the University of the City of Manila, Tamayo found a job in the housekeeping department of a local hotel. 
She says before the pandemic, she would need to clean 14 rooms every day in order to keep up with check-ins. 
On many occasions, guests have left rooms in a terrible condition, with litter, vomit and even urine. "Sometimes," she says, "I cry and ask myself 'Why do I have to deal with this?'"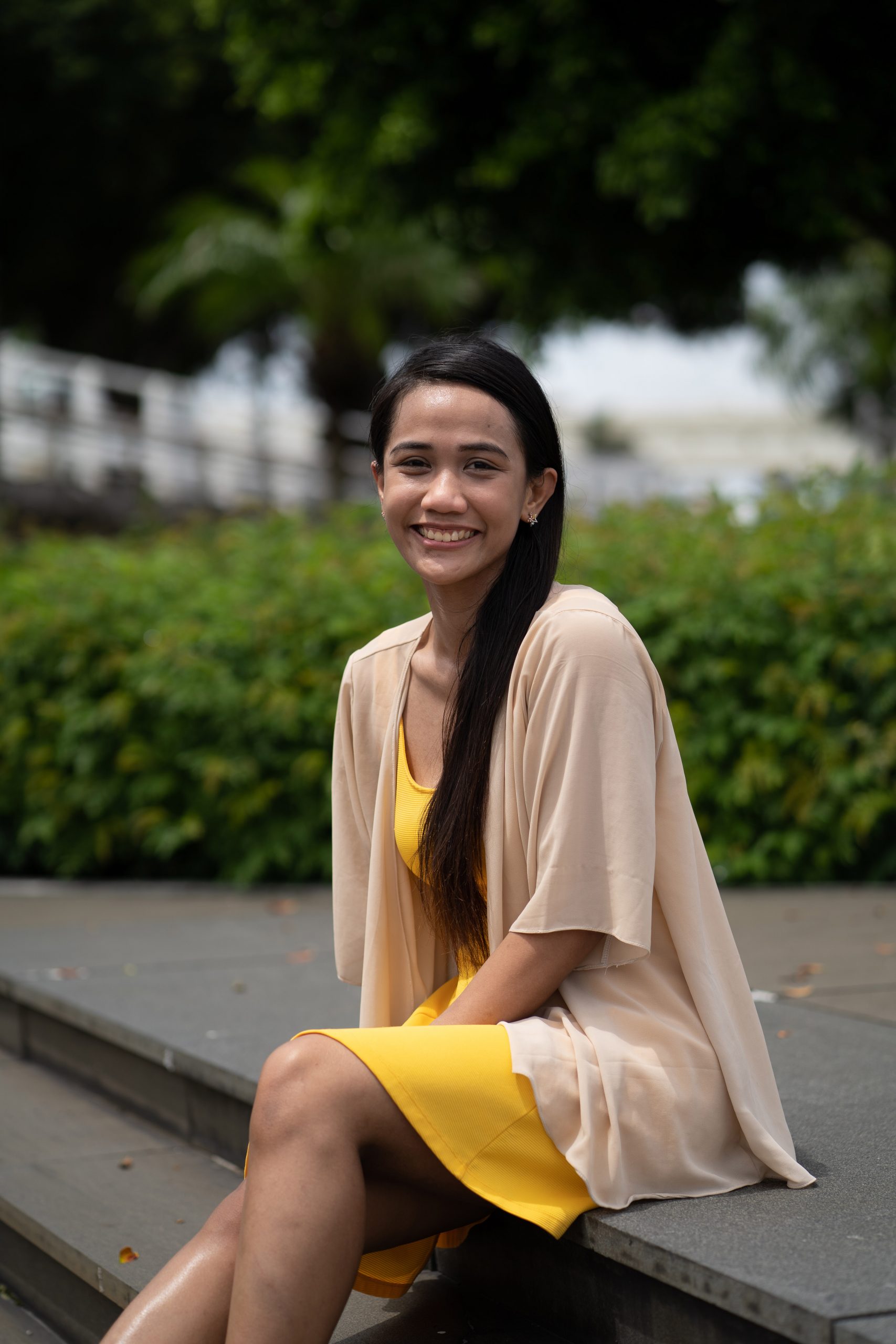 These experiences inspired Tamayo to write The Cinderella in Macao, a short story about her life as a housekeeper in the city. Published in the Filipino language of Tagalog, the story earned her the Jury Prize and the Macao Special Award at the sixth Taiwan Literature Awards for Migrants in 2019. 
Established in 2014, the annual awards aim to recognise the literary and creative talents of migrant workers living in Taiwan, Hong Kong, Macao, Singapore, Malaysia, Japan and Korea. Tamayo's story beat hundreds of other entries to take the Jury Prize.
"I wait for the next room to be cleaned, like opening my gifts one by one. It can be a wonderful surprise or a painful experience," says Tamayo. "That's straight out of my story. I called myself Cinderella in the story because she is one of my favourite characters of all time. But in my story, Cinderella does not dream of becoming a princess. She just works hard for herself and for her family."
Thanks to her own hard work, Tamayo has so far been able to put two of her sisters through university in the Philippines, with just one sister left to go. 
In addition, Tamayo was able to buy the family a new home in the Philippines in 2019. "My family is happy that I've been able to help," she says. "It's all been worth it to help my sisters get a good start in life. And now hopefully they can help others, too."