Health officials warn of Covid-19's real and present danger
Health officials warn of Covid-19's real and present danger

Link copied
Steep rise of novel coronavirus cases in Hong Kong prompts urgent appeal for everyone to get jabbed as Macao reports 23 imported cases in a month.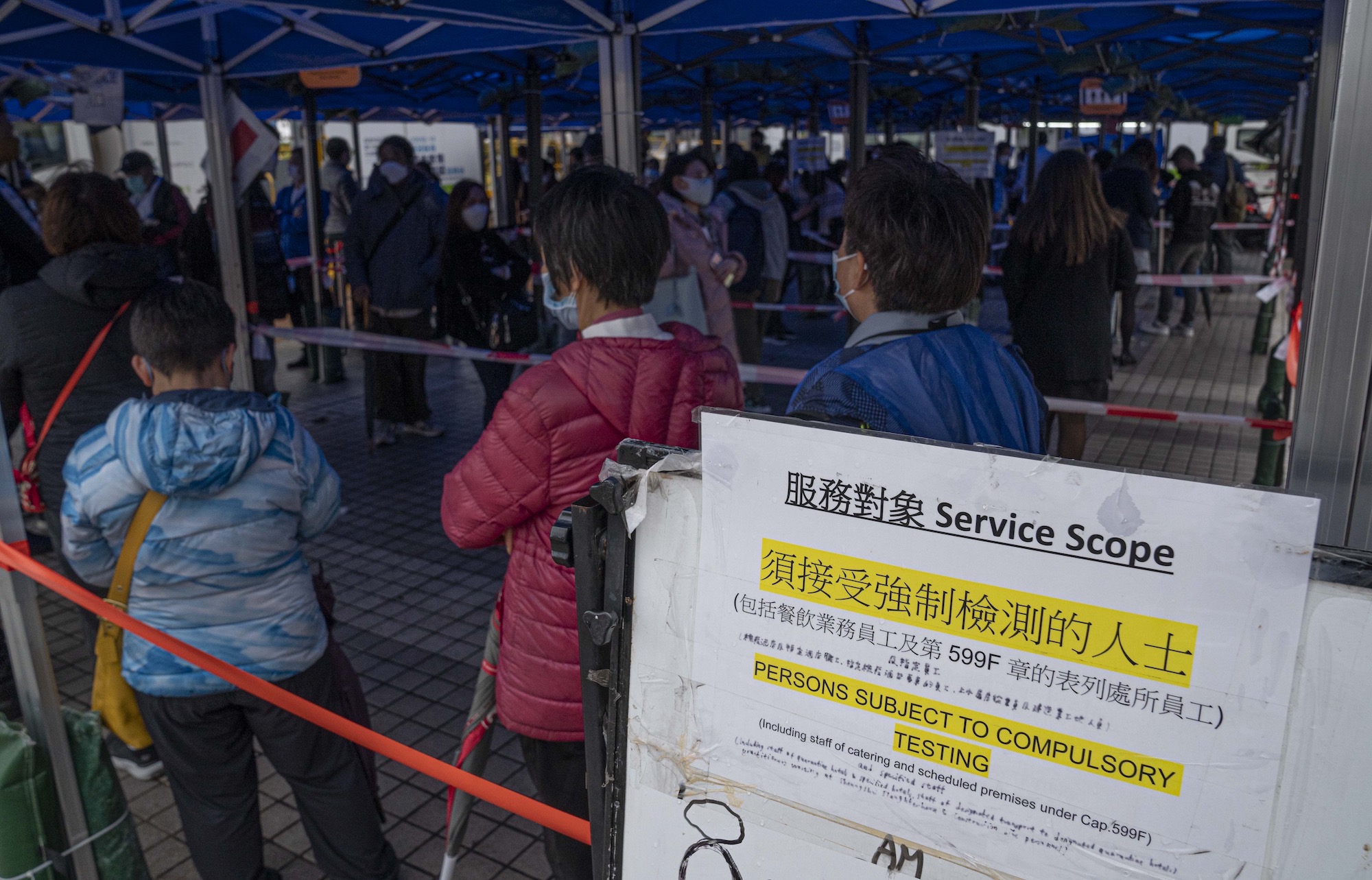 Over the weekend health officials made repeated urgent calls to unvaccinated residents to get jabbed as soon as possible as the city is facing a "constantly increasing" risk of suffering community transmissions due to Hong Kong's "massive" Covid-19 outbreak.
The Novel Coronavirus Response and Coordination Centre made the "urgent" vaccination appeal several times over the weekend.
The centre noted that Hong Kong has now reported thousands of new Covid-19 cases and a number of deaths, affecting senior citizens in particular, adding that the cases in Hong Kong have also included children.
Macao has reported 23 Covid-19 positive cases which were classified as imported and asymptomatic since last month, 21 of which are Omicron cases – accounting for 91.3 per cent of the total, while the remaining two are Delta cases.
The centre noted that the two Delta variant cases were reported early last month, while all cases that have been detected since 7 January are Omicron variant cases, The Macau Post Daily reported.