Government clamps down on Covid-19 rule-breakers
Government clamps down on Covid-19 rule-breakers

Link copied
Failing to report travel history or faking Macao Health Code may lead to up to six months in prison, officials warn.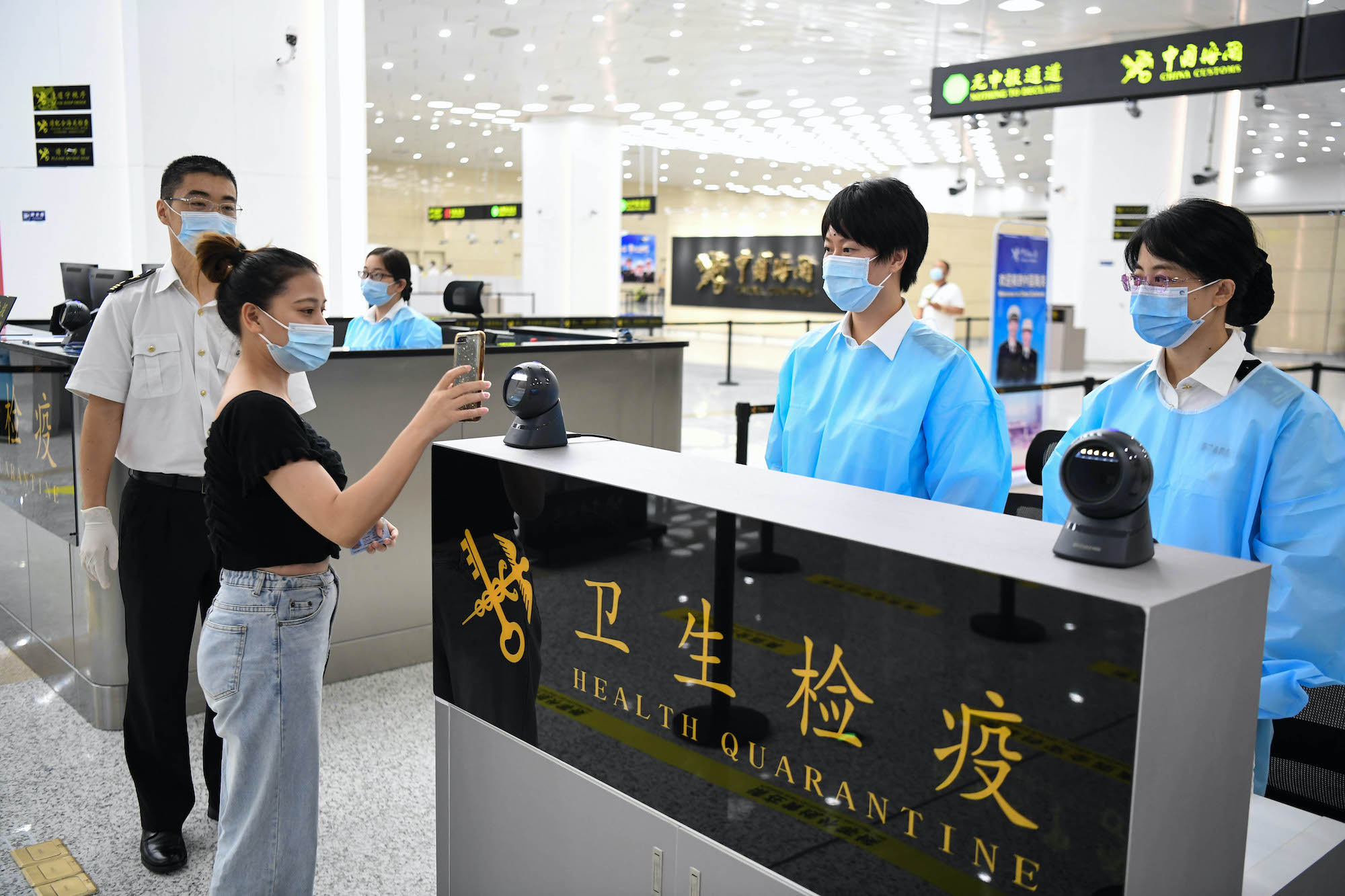 The Macao government is cracking down on residents who put other people at risk by failing to obey Covid-19 regulations.
Leong Iek Hou, the Health Bureau's Control of Communicable Diseases and Surveillance of Diseases Coordinator, has urged residents to report their travel history and state of health on their Macao Health Code truthfully when entering the city.
Leong made her appeal following a case reported by the Novel Coronavirus Response and Coordination Centre on Wednesday night.
A local resident – whose gender was not identified – had failed to report on their Macao Health Code that they had been to Guangzhou's Yuexiu district within the past two weeks when returning to Macao via the Hengqin checkpoint earlier that day. 
Earlier this month, the government imposed a 14-day hotel quarantine on travellers who had visited Haizhu, Liwan, Nansha, Panyu or Yuexiu districts in Guangzhou, and Chancheng or Nanhai districts in Foshan, within the previous fortnight.
The resident had received medical treatment in Yuexiu between 2 and 11 June but their Macao Health Code was indicating green on return to the city.
The centre warned that according to the Law on the Prevention, Control and Treatment of Infectious Diseases, all those entering Macao must report their state of health and travel history truthfully, otherwise they will face a fine or a prison term of up to six months.
In related news, The Macau Daily Post reported that the Public Prosecution Office (MP) has announced that a non-resident worker presented the Macao Health Code of another person when entering Macao in an attempt to evade Covid-19 measures.
According to the MP, the non-resident worker was not supposed to enter Macao as their nucleic acid test certificate was no longer valid. However, the non-resident worker asked a friend to send a screenshot of their Macao Health Code and showed it to health officials when entering Macao. However, the ruse was unsuccessful.
The suspect faces a prison term of up to six months or a fine. The case will be transferred to the courts for trial.