City-wide Covid-19 tests largely completed
City-wide Covid-19 tests largely completed

Link copied
Health authorities praise emergency assistance from Guangdong, urge anyone who may not have been tested to do so as soon as possible.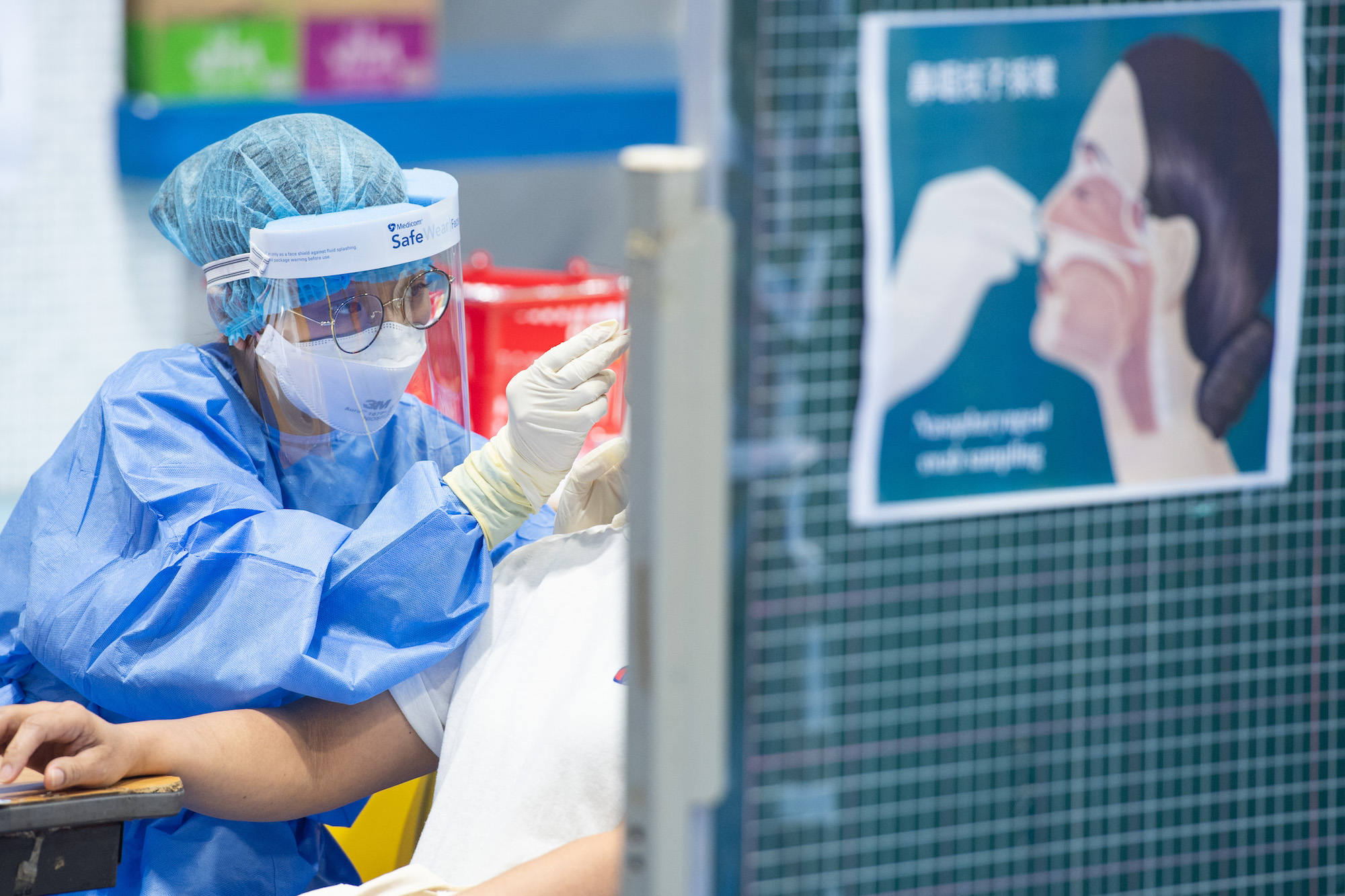 The Novel Coronavirus Response and Coordination Centre announced at 2:45 pm today that the city-wide mass collection of samples for Covid-19 testing had been largely completed this morning.
Officials reported that by 2 pm 578,000 people had been tested; 286,000 had proved negative.
The centre indicated that the testing had been completed swiftly thanks to the assistance of mainland China, in particular the 300 medical professionals who came to Macao at short notice from neighbouring Guangdong province.
A team from the Social Welfare Bureau will go to homes to test residents who have been unable to attend the public testing centres.
The Centre urged any residents who have not yet been tested to schedule a test as soon as possible.
The Center also said it regrets the confusion caused by poor organisation on the first day of the tests, which led to long queues, and has promised to carry out a review of the various phases of the campaign to improve future action.