Macau official, Alexis Tam, attends Rio Olympics opening a ceremony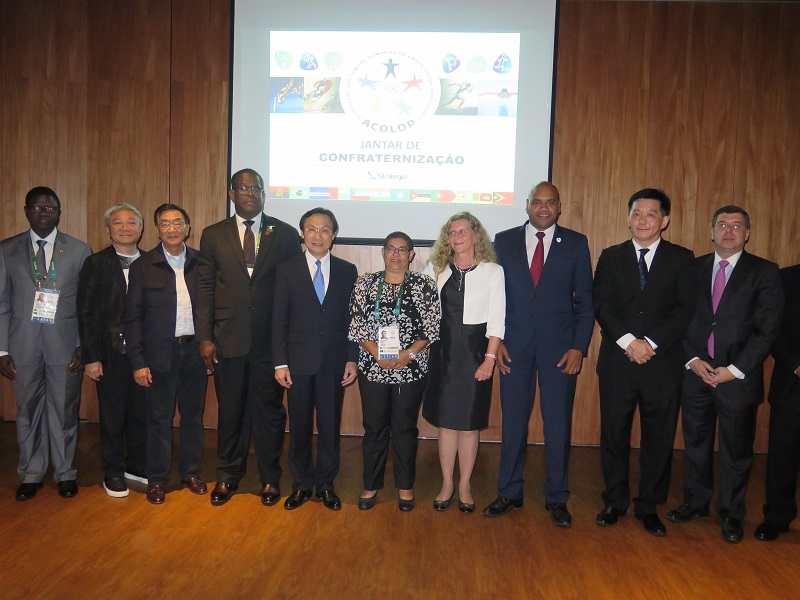 Secretary for Social Affairs and Culture Alexis Tam Chon Weng attended the opening ceremony of the Rio Olympics on Friday (Saturday morning in Macau).
According to the statement, Tam accompanied a delegation of the Macau Olympic and Sports Committee to Rio de Janeiro.
During his stay in the city, Tam attended a dinner with representatives of Olympic committees from Brazil, Mozambique, Guinea-Bissau, Cabo Verde, São Tomé and Príncipe, and Timor-Leste.
The statement pointed out that Macau has chaired the Association of Portuguese-speaking Olympic Committees (ACOLOP) since 2009. ACOLOP members are represented by 700 athletes at the Rio Games, the statement pointed out.
Tam also visited the Athletes' Village and other facilities for the Rio Olympics and Paralympics.
Tam's delegation included Alex Vong Iao Lek, director-general of the Macau Customs Service and ACOLOP president; Civic and Municipal Affairs President Jose Tavares; Lo Keng Chio, president of the Macau Olympic and Sports Committee; Andrew Chan Chak Mo, a member of the Macau Legislative Assembly and secretary-general of the Macau Olympic and Sports Committee.
Macau is not a member of the International Olympic Committee.(Macau News / The Macau Daily Post)