Man takes 3,000 secret photos & videos of schoolgirls in uniform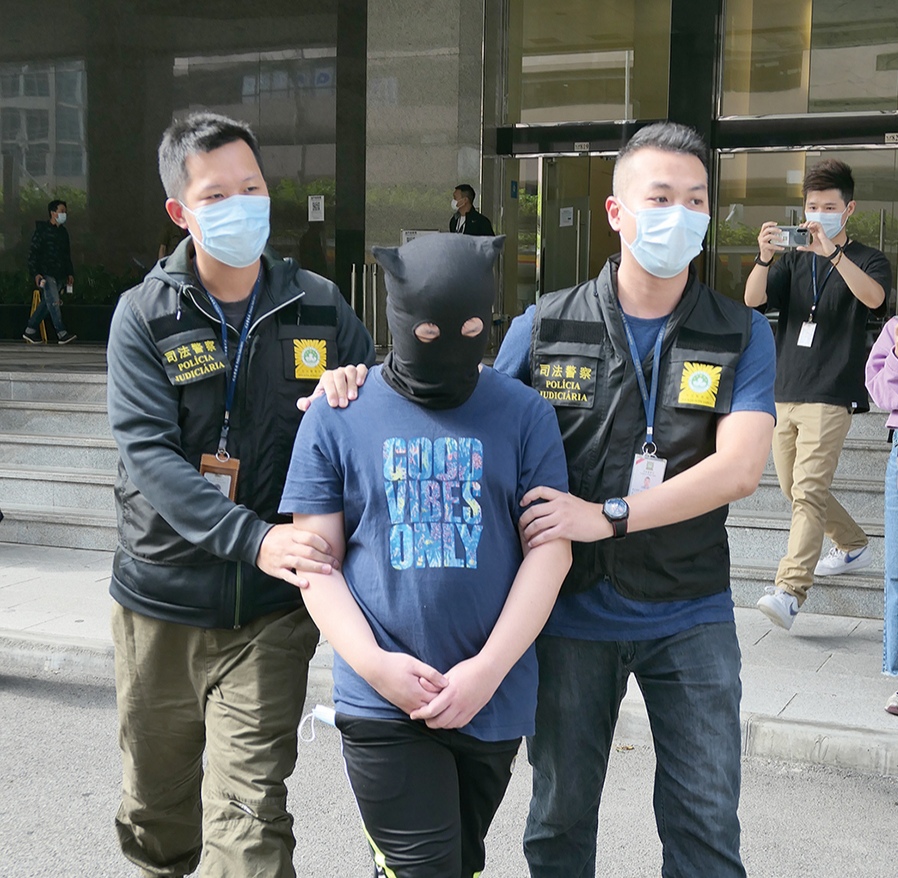 A local man was arrested last Thursday for surreptitiously taking about 3,000 photos and videos of schoolgirls in uniform in the city centre, the Judiciary Police (PJ) said in a statement on Tuesday.
The 27-year-old suspect surnamed Lei told the police that he works as a clerk.
According to the statement, a junior secondary schoolgirl reported to the Judiciary Police last Tuesday that she was followed by a man who surreptitiously took pictures while she was walking in the city centre after school.
The Judiciary Police immediately dispatched officers to investigate and intercepted Lei last Thursday. He was taken to a police station for follow-up investigation.
PJ Sub-inspector Leong Kuok Hei told reporters at the PJ headquarters on Tuesday that the schoolgirl told the police that when she was walking in the city centre late last month, she noticed that a man walking behind her was using his smartphone to surreptitiously take pictures of her several times. She told her family about the incident and decided to report the case to the police last week, Leong said. He did not reveal the age of the victim.
According to Leong, PJ officers identified Lei based on information provided by the schoolgirl and CCTV footage of nearby shops where the incident took place.
PJ officers discovered about 3,000 photos and video clips of girls, mostly schoolgirls in uniform; however, no photos of girls' private parts were found on the smartphone. PJ officers also seized the suspect's computer from his home, but it contained no photos of schoolgirls in uniform, Leong said.
Under questioning, Lei admitted that he had often used his smartphone to take pictures of "others" since 2018. He told the police that he particularly likes to take photos of schoolgirls in uniform.
Lei was transferred to the Public Prosecutions Office (MP) on Tuesday, facing illegal recordings and photography charges, according to the statement.
According to Leong, the Judiciary Police notified various local schools about the incident through the "School Safety Network" mechanism last week, and three more schoolgirls later went to a police station to report their cases about a man who followed them in the city centre and secretly took photographs of them. PJ officers confirmed that the perpetrator was Lei.
The head of the Judiciary Police's Youth Concern Group, Chiu Chu Wai Man, urged young people to be vigilant, protect themselves and pay attention to strangers acting suspiciously by approaching or following them. In case they suspect or witness any illegal behaviour, they should leave the scene while ensuring their own safety and report the case to parents, teachers, their school's social worker or the police as soon as possible for help.
(The Macau Post Daily/Macau News)
Photo by The Macau Post Daily/Iong Tat Choi