Employers to pay for lower-risk workers NATs
Employers to pay for lower-risk workers NATs

Link copied
Health chief Wong Weng Man stresses employers should ensure staff always undergo tests in compliance with the officially required frequencies.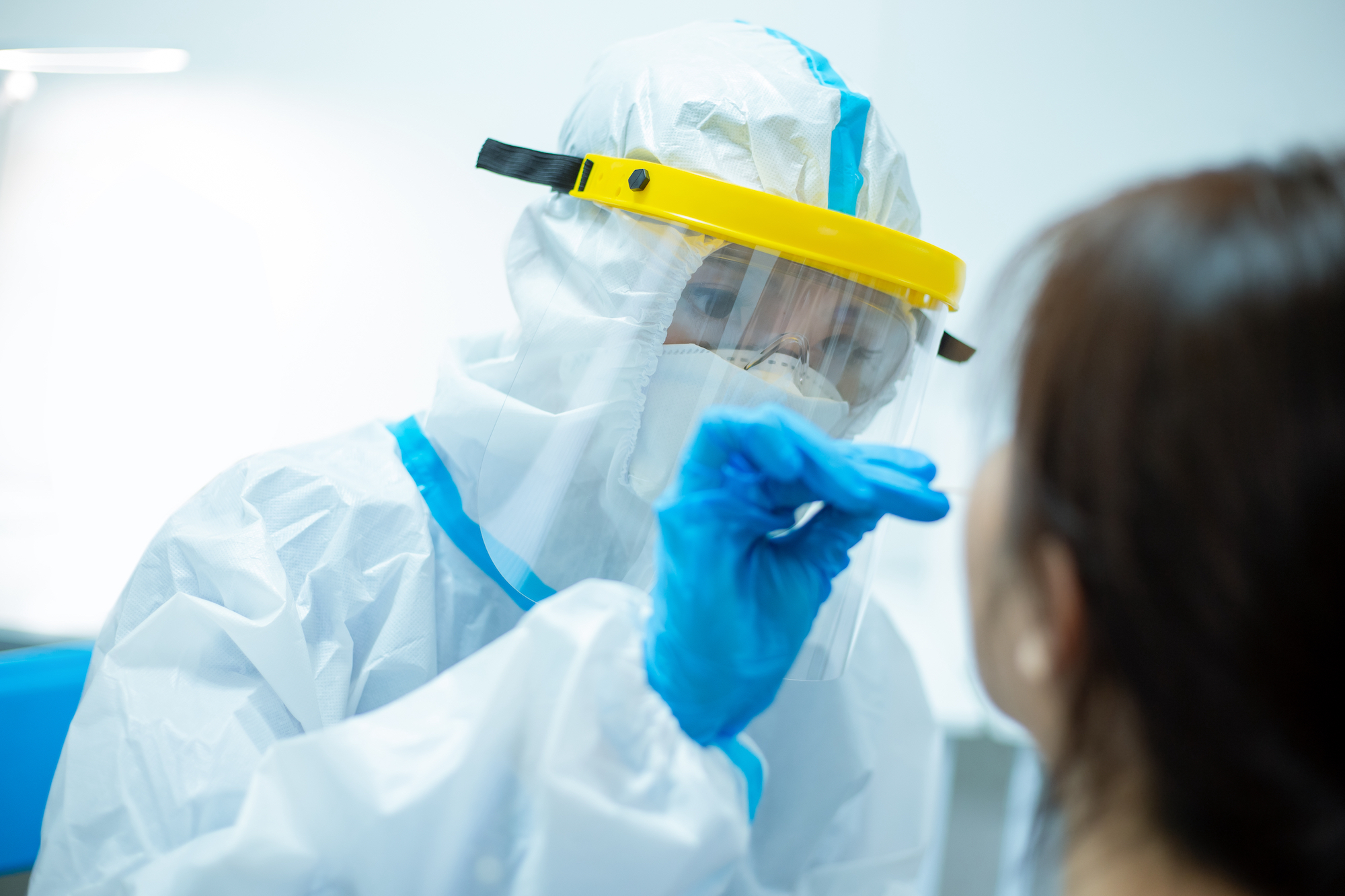 The Health Bureau (SSM) has announced that while free tests for those with a high Covid-19 risk covered by the regular mandatory nucleic acid testing (NAT) programme will continue to be paid for by the government, tests for those who are covered by the programme but entail a relatively lower Covid-19 risk are to be paid for by their employers.
The bureau also underlined that those working in Covid-19 key occupations – such as bus drivers, construction site workers and staff working at bars, cinemas and restaurants – need to undergo regular NATs because they are at greater risk of being infected.
Speaking at the weekly Covid-19 briefing, Wong Weng Man, acting chief of the Health Promotion Division of the Health Bureau (SSM), said that employers should not request their workers covered by the government's regular NAT programme to undergo their tests always before they come to work. 
Instead, she said, employers are only required to ensure that their staff members always undergo their NATs in compliance with the officially required frequencies. 
Since Macao returned to its normalised Covid-19 prevention and control period early last week, the SSM has added more occupations and professions to its Covid-19-risk key occupations that are subject to regular mandatory nucleic acid tests than before 18 June, when Macao's latest Covid-19 outbreak began, The Macau Post Daily reported.