Small businesses set up shop in partnership with Grand Lisboa Palace
Small businesses set up shop in partnership with Grand Lisboa Palace

Link copied
Local brands take up retail space at Cotai resort, tapping into city's tourism economy and enlivening its high quality lifestyle appeal.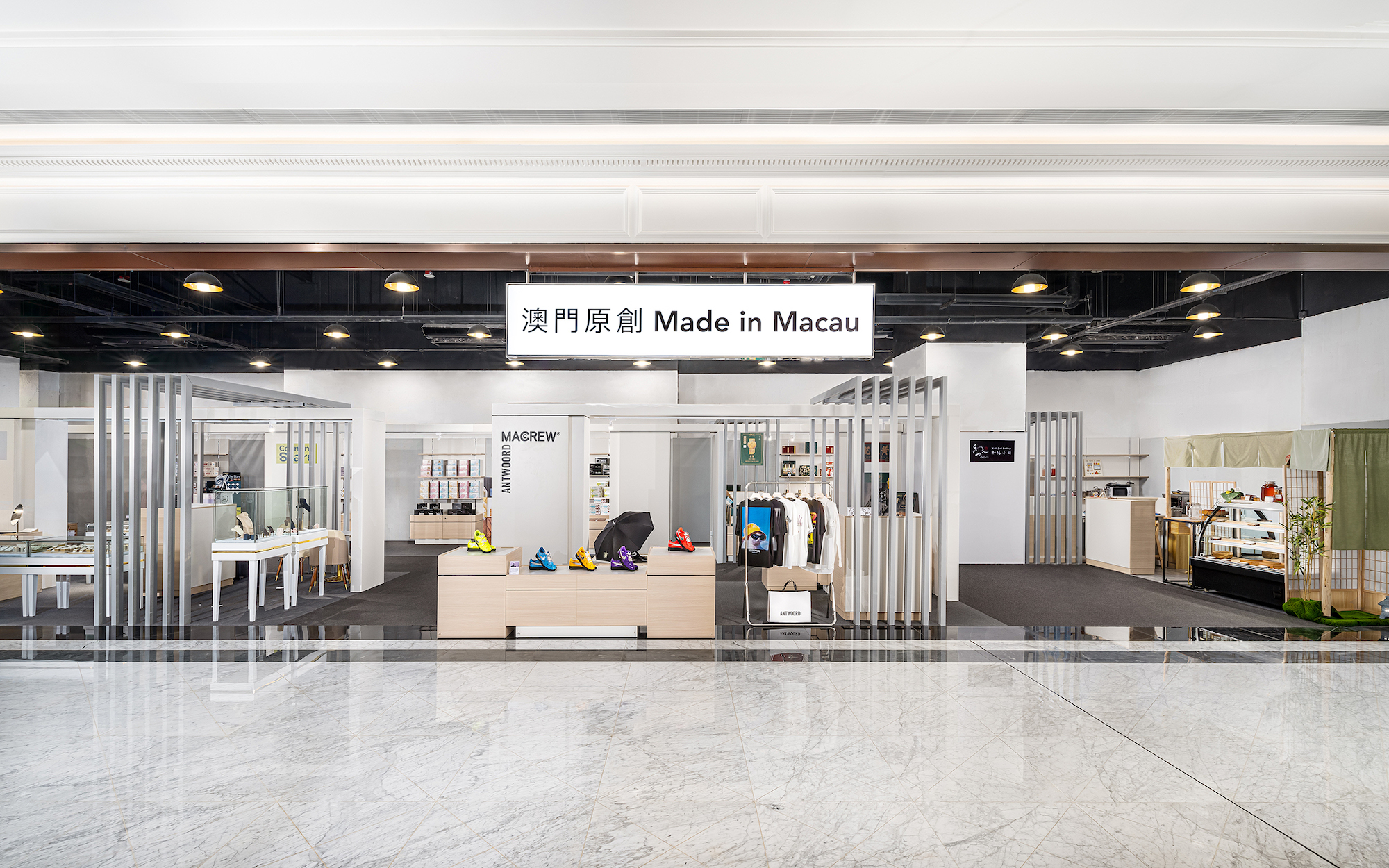 Seven small businesses have seized the chance to operate at Grand Lisboa Palace in a unique partnership with the integrated resort.
Under the SJM SME Cooperation Programme, Made in Macau, a special shopping area in the hotel is set to become a launchpad for local Small and Medium-sized Enterprises (SMEs) so they can tap into the city's tourism economy and nurture talents, while enlivening Macao's appeal as a high quality shopping and lifestyle hub.
Local brands which have joined Made in Macau include Wong Chi Kei, 853+Concept Store, Counting Stars, Innocent Monkey Club Café, MACCREW, Wabi-Sabi Express and DVM 3½ Chasing Dragon Jewelry.
SJM Resorts, the hotel's parent company, has also partnered with Fuhong Society of Macau to create the Happy Gift pop-up in the Made in Macau shopping area – a creative platform for artisans with disabilities. All proceeds from product sales will be donated to Fuhong Society of Macau and go toward funding art and cultural projects for the disabled.
SJM Chairman Daisy Ho commented: "SJM is rooted in Macao and the epitome of a Made in Macau brand. Therefore, this project is near and dear to us, and it's important that we go the distance beyond civic duties to champion fellow local enterprises. In support of the government's economic diversification policies, we have been offering all-round assistance to local SMEs covering Micro Enterprises, Made in Macau and Young Entrepreneurs, to address their practical needs, especially over the course of the pandemic. 
"Through the SJM SME Cooperation Programme, we aim to play an inspiring role in creating an ecosystem conducive to growth for these enterprising lifestyle brands spanning food and beverage, jewellery, and other retail industries. We believe the cluster effect will enhance their visibility and spotlight the merits of their offers. The programme will also lay a foundation for growth for Made in Macau brands."